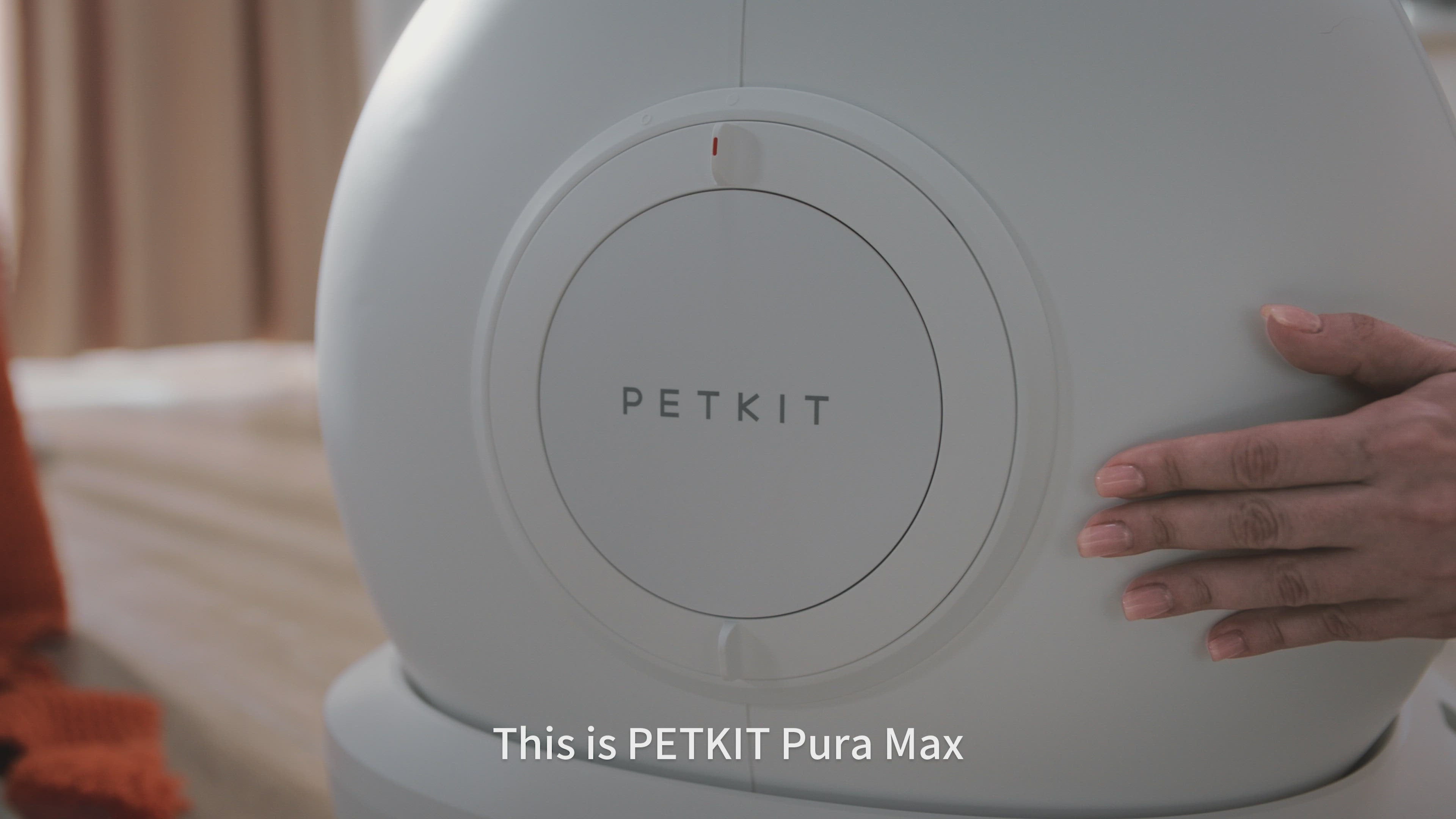 PETKIT PURAMAX
Automatic self-cleaning litter box comes with a multi-cat-friendly space. Triple deodorization and five cleaning modes take pet care to the next level!
---
* Note:
It contains already a litter mat in the package.
Please note that we are unable to deliver to PO Box Addresses.
Friendly to Multi-pets Families 76L large space is enough for cats up to 18 lbs
Large and Low Height Entrance suitable for cats of different sizes
High Capacity Waste Container up to 15 days of free scooping with one cat
Absolutely Safe Design spiral structure; multiple high-precision sensors
Real-time Cat Health Tracking Get a better idea of your cat's health
Hands-free Experience quickly sets up a cleanup schedule that is specific to your pet
Detachable Deodorizer air purifier keeps the air in your home fresh and clean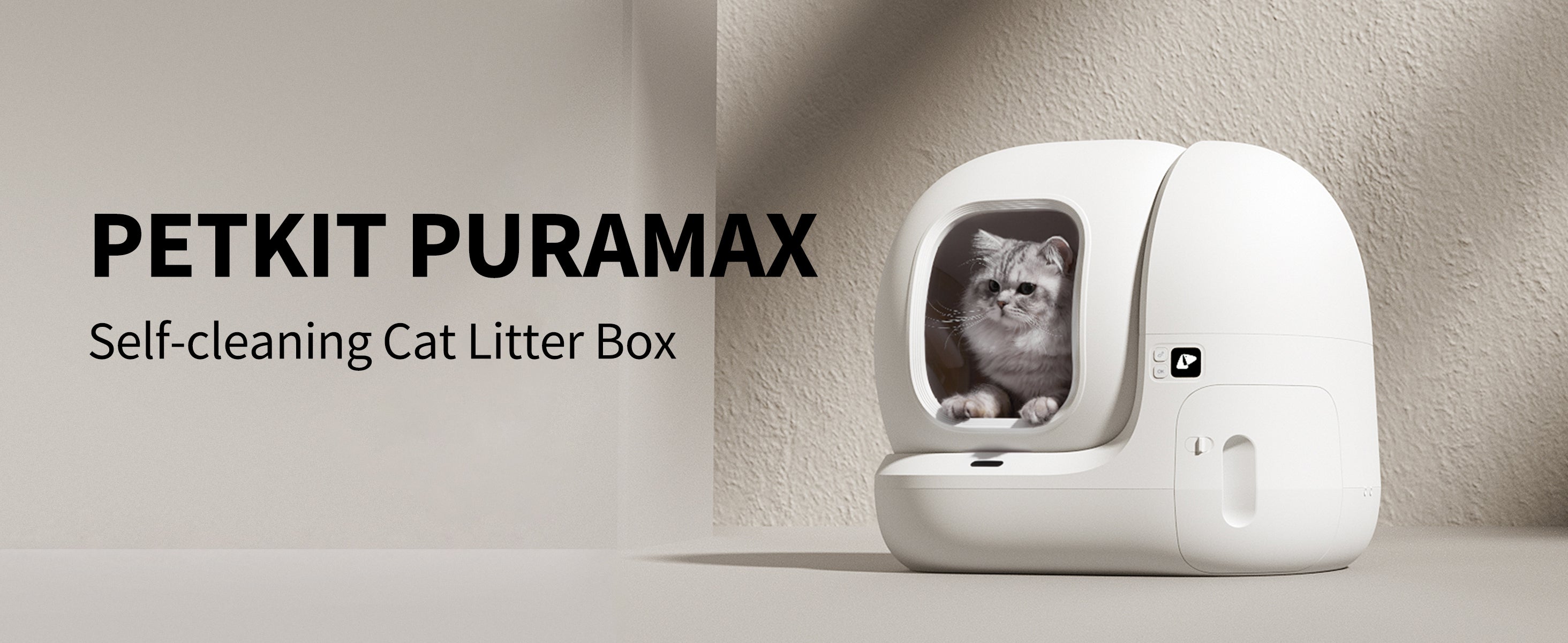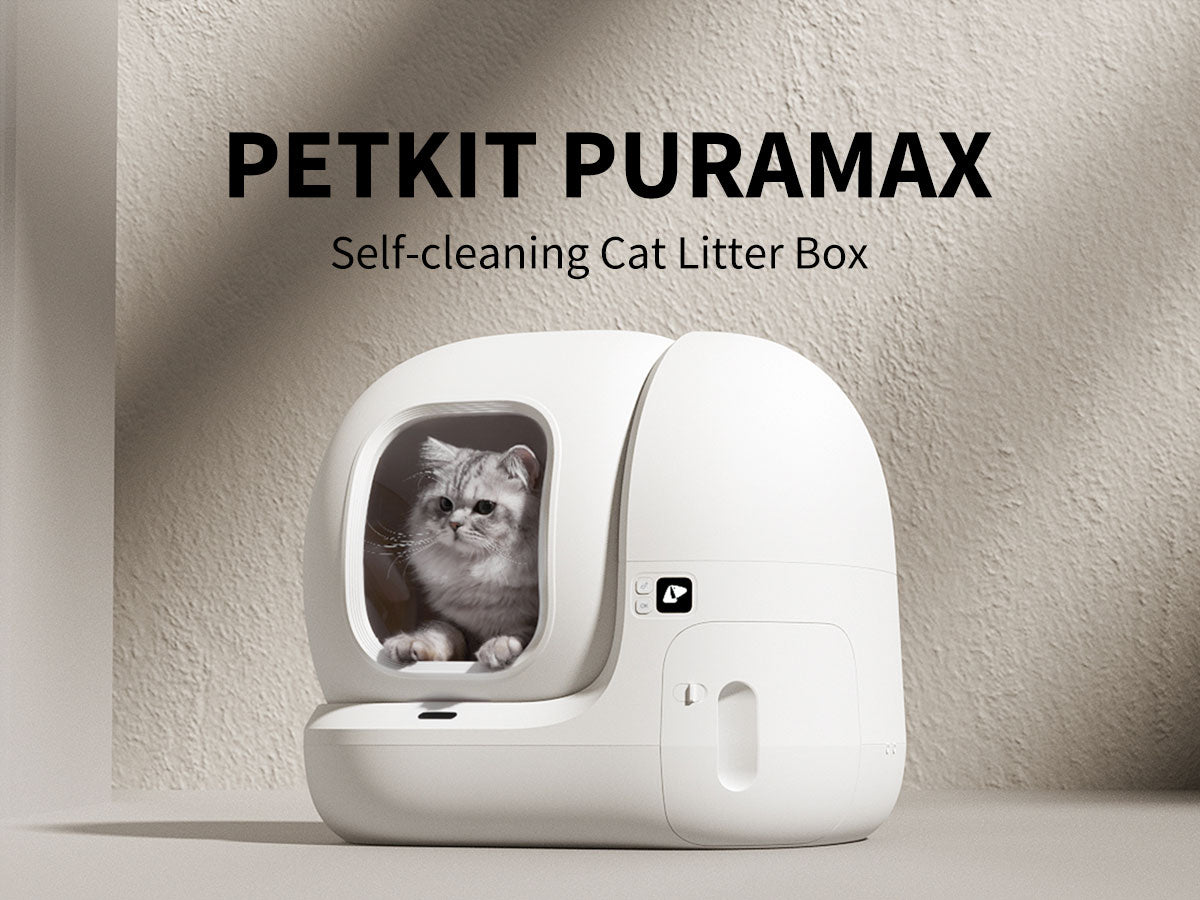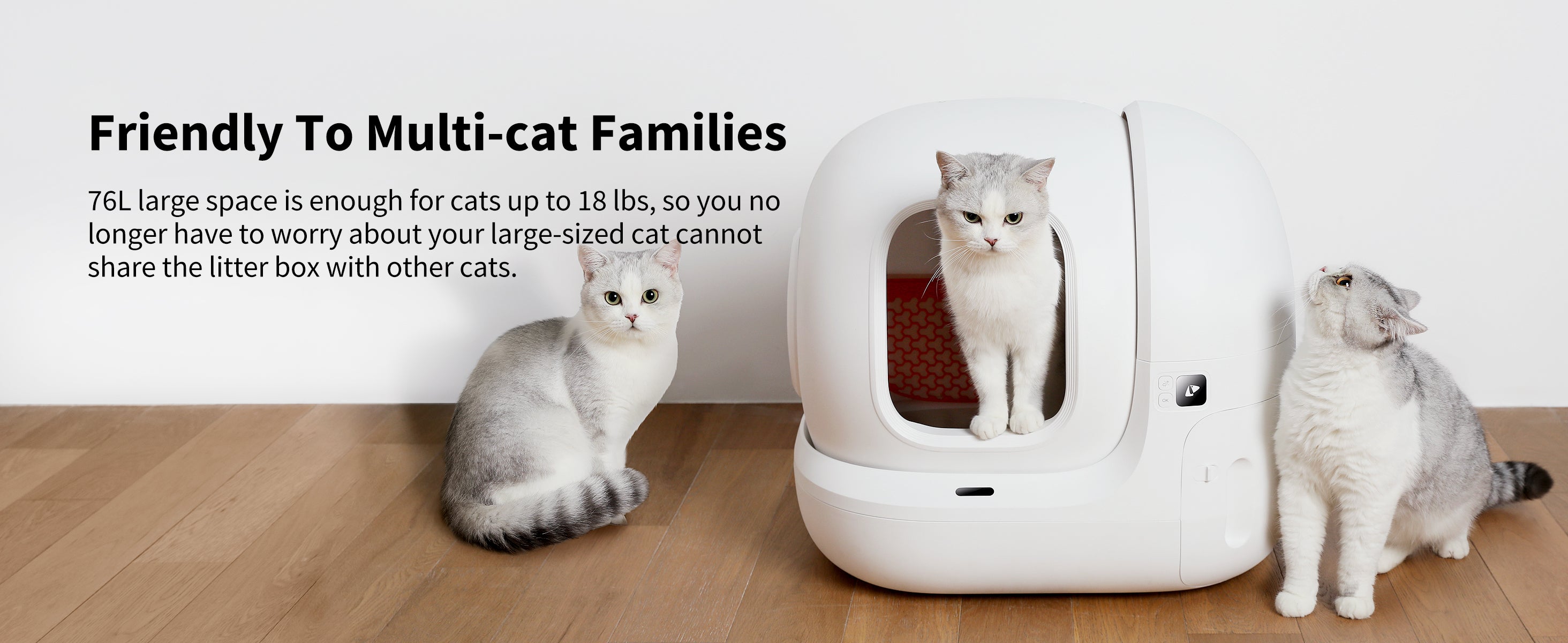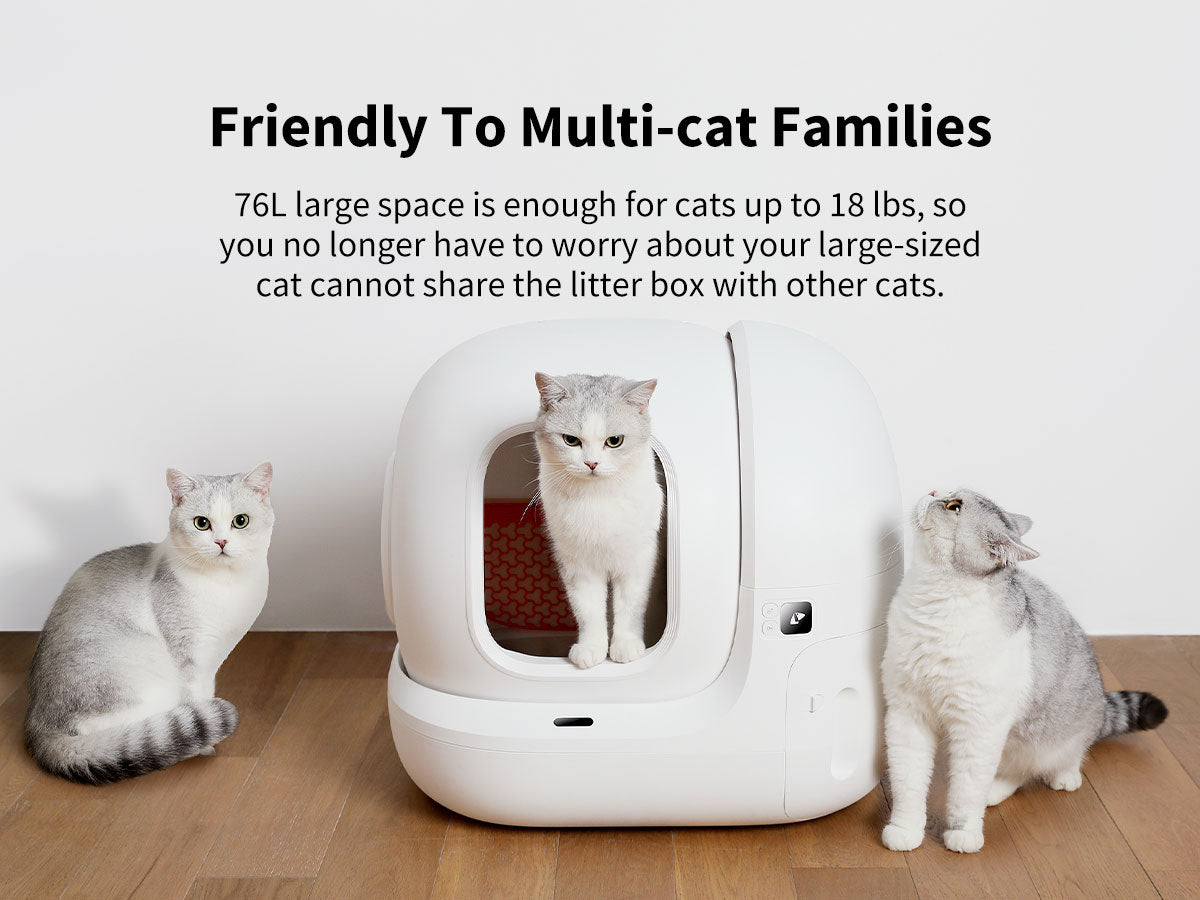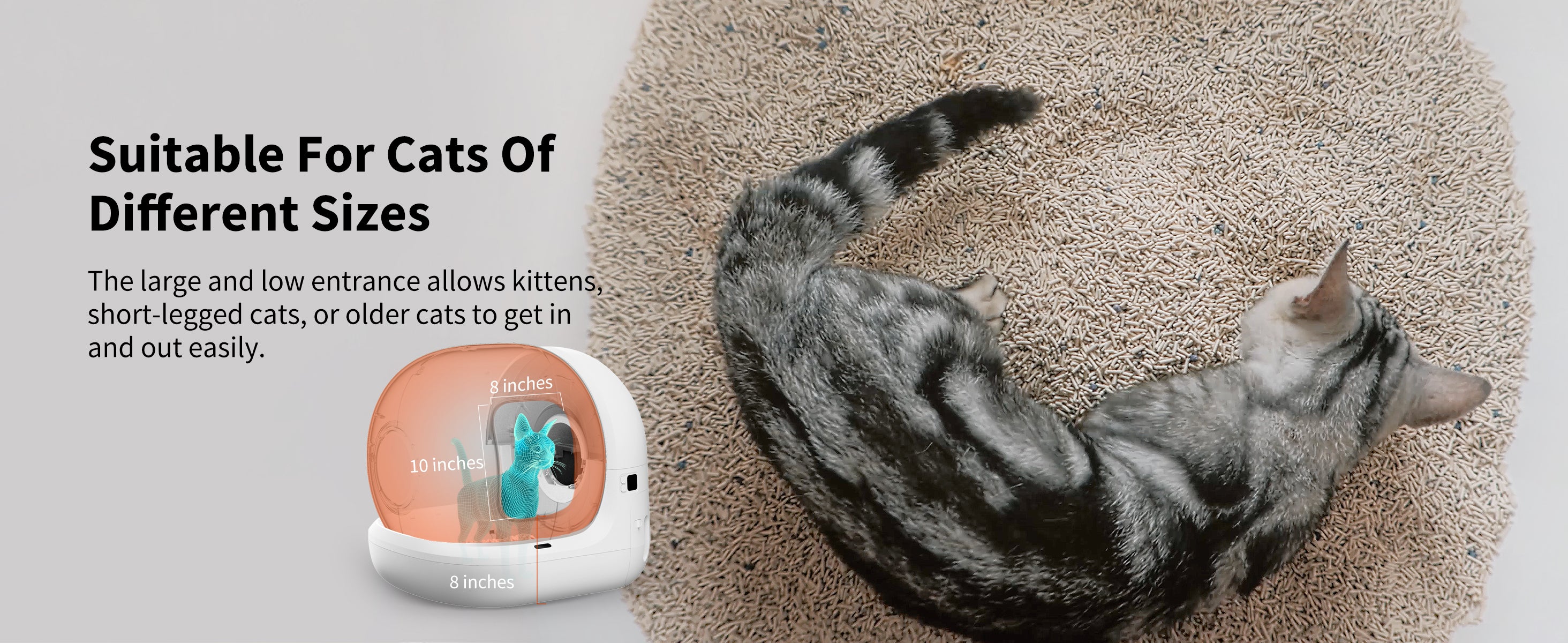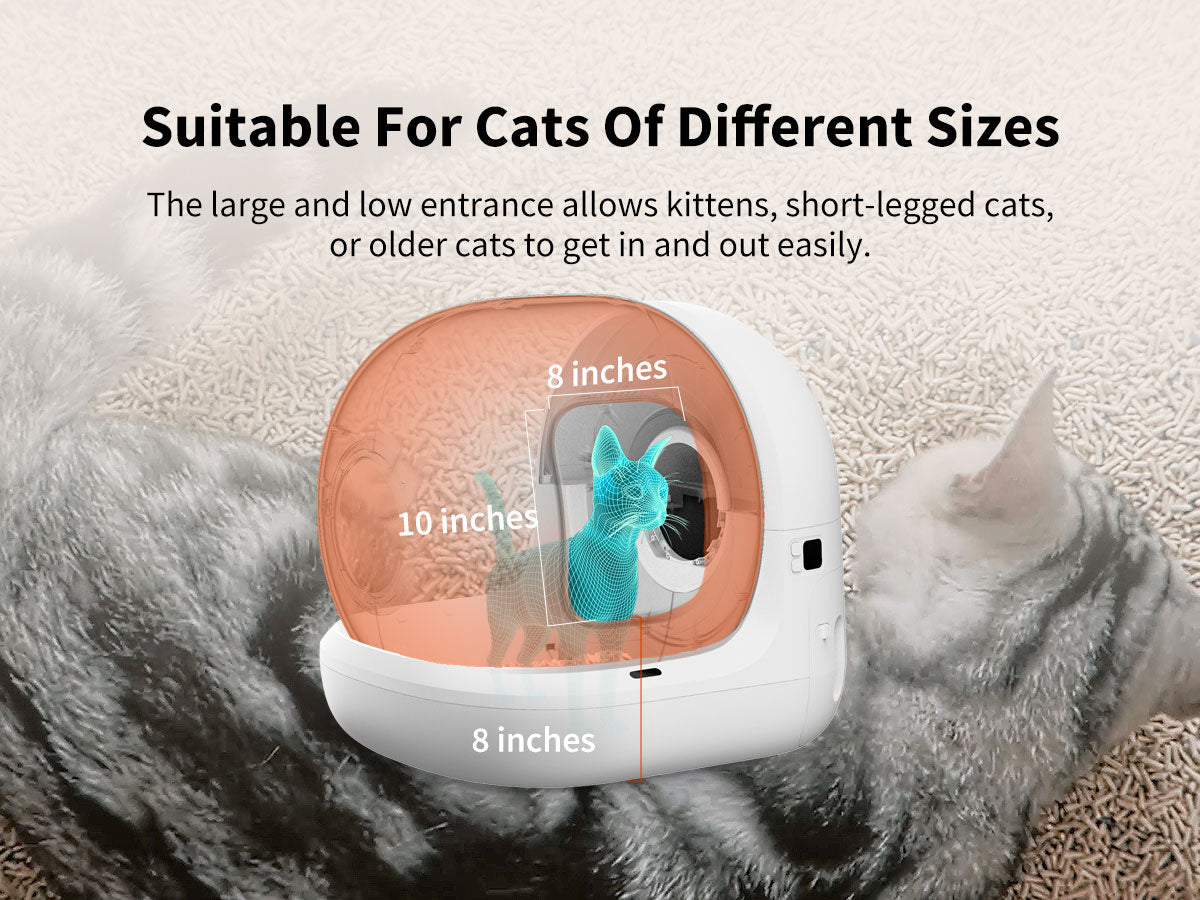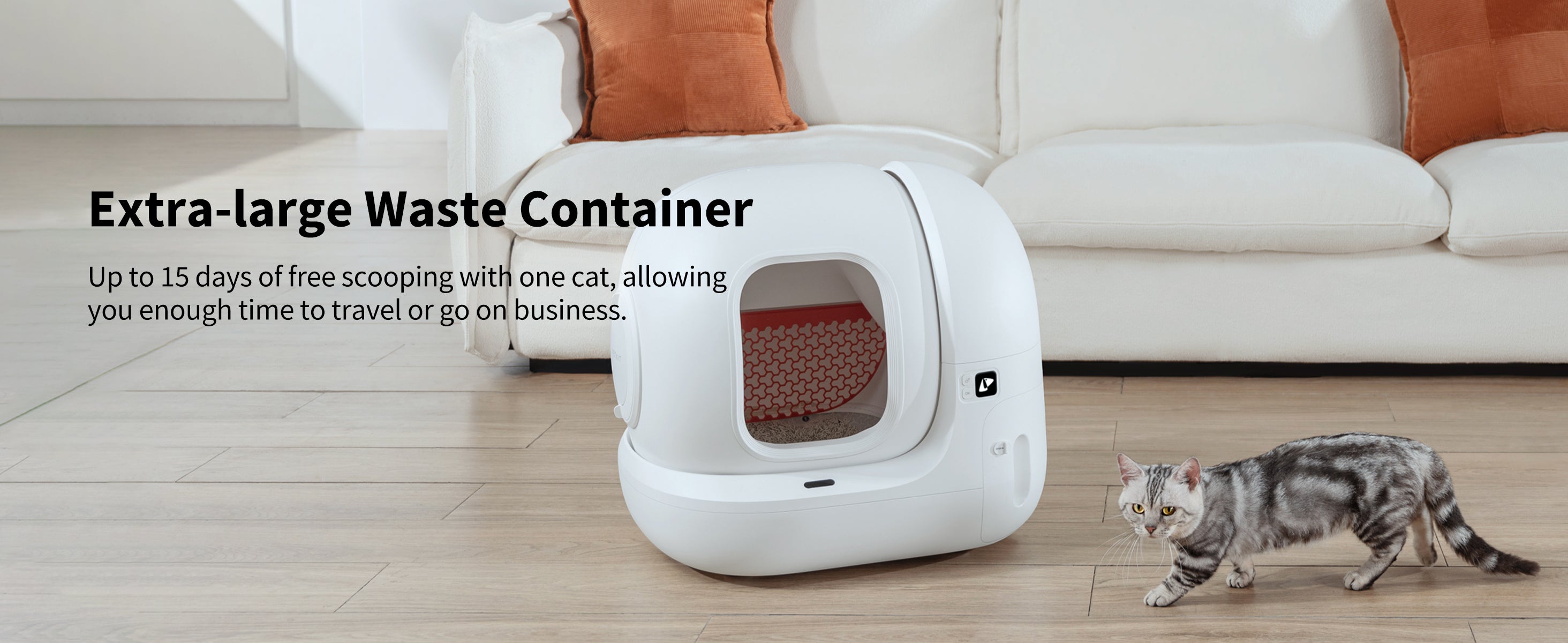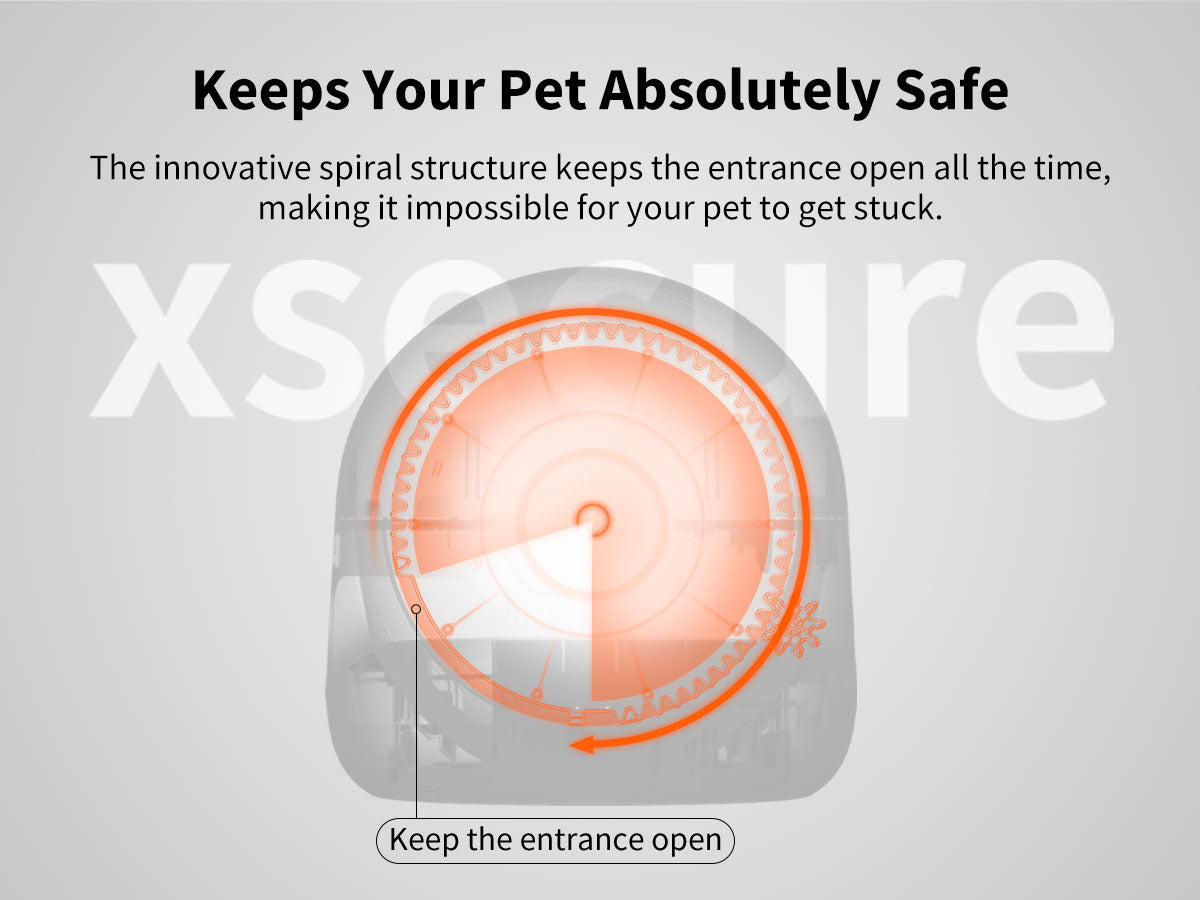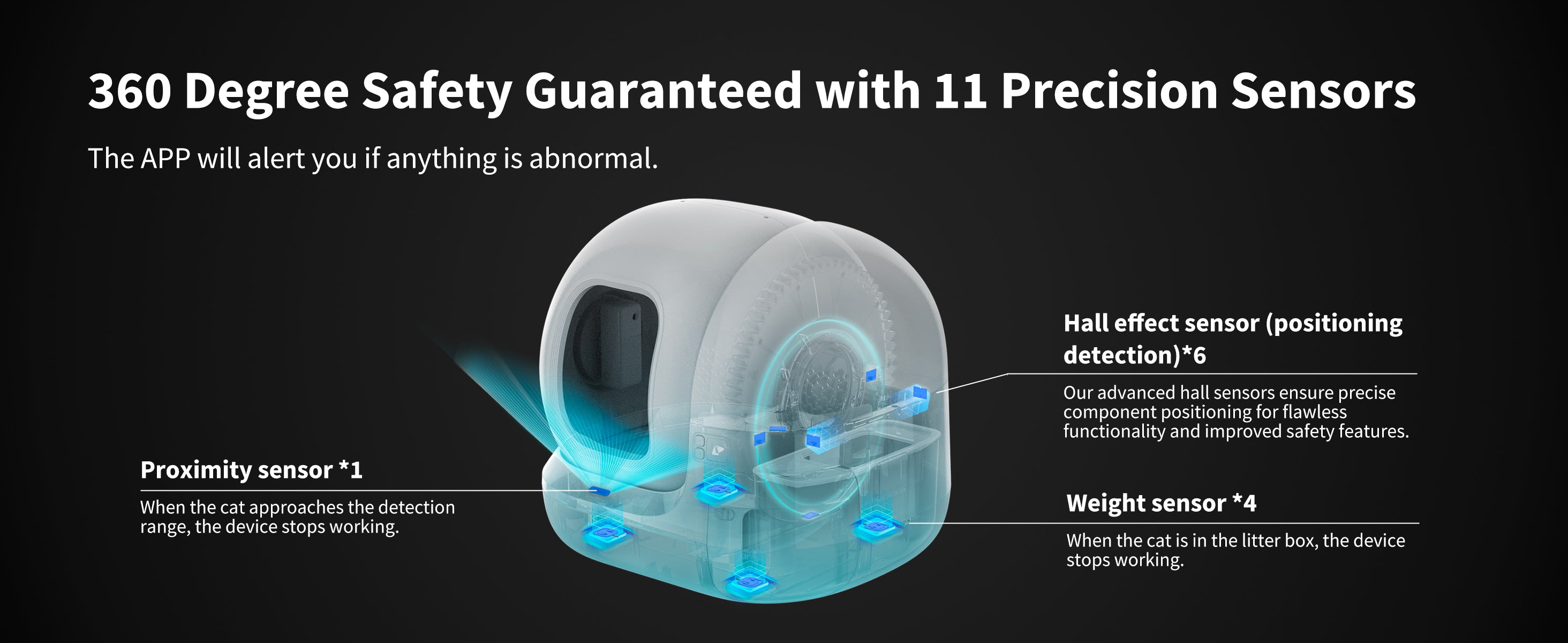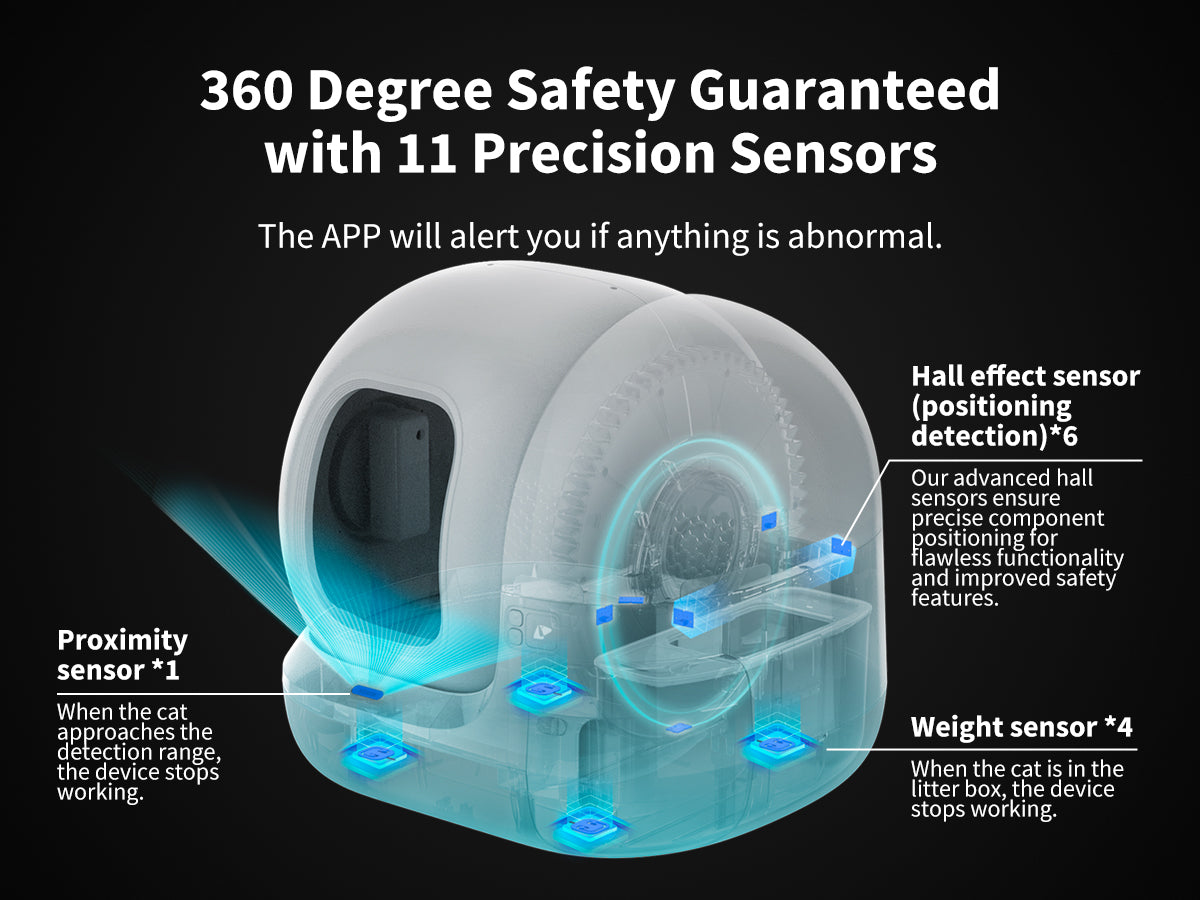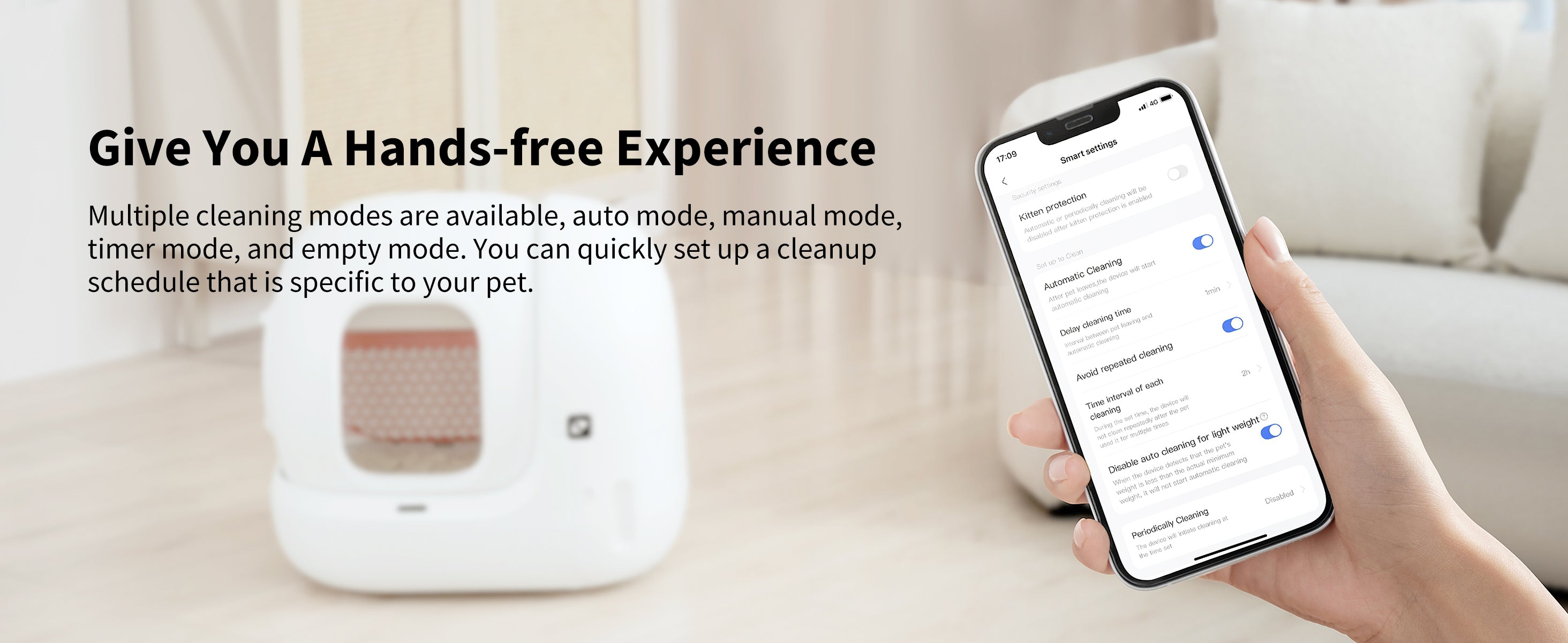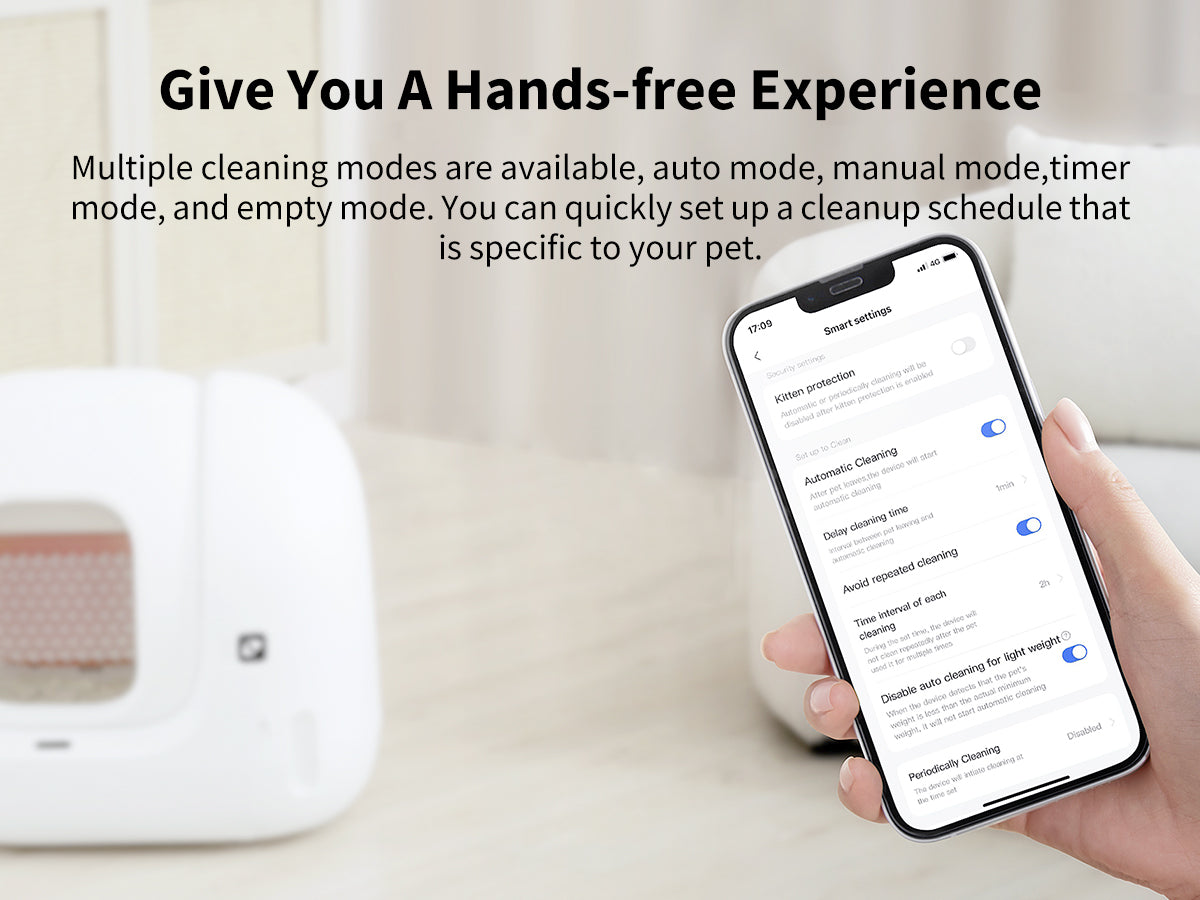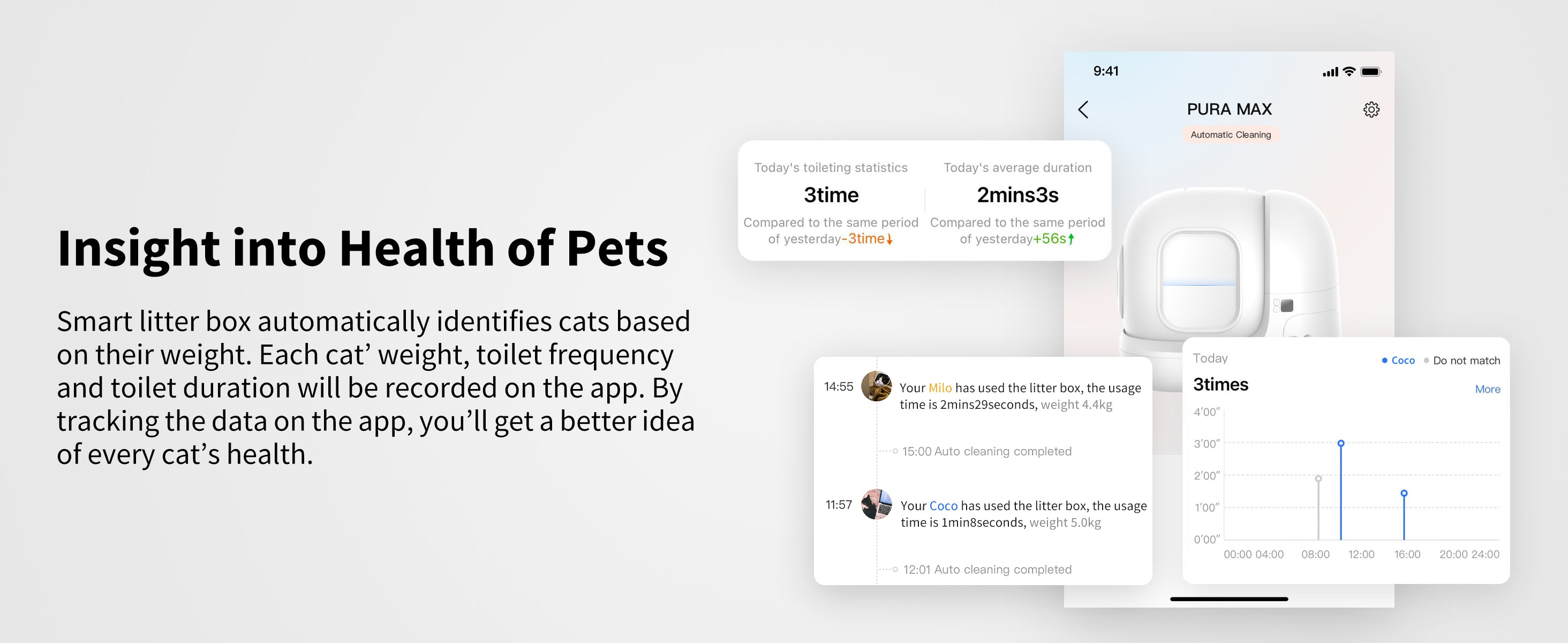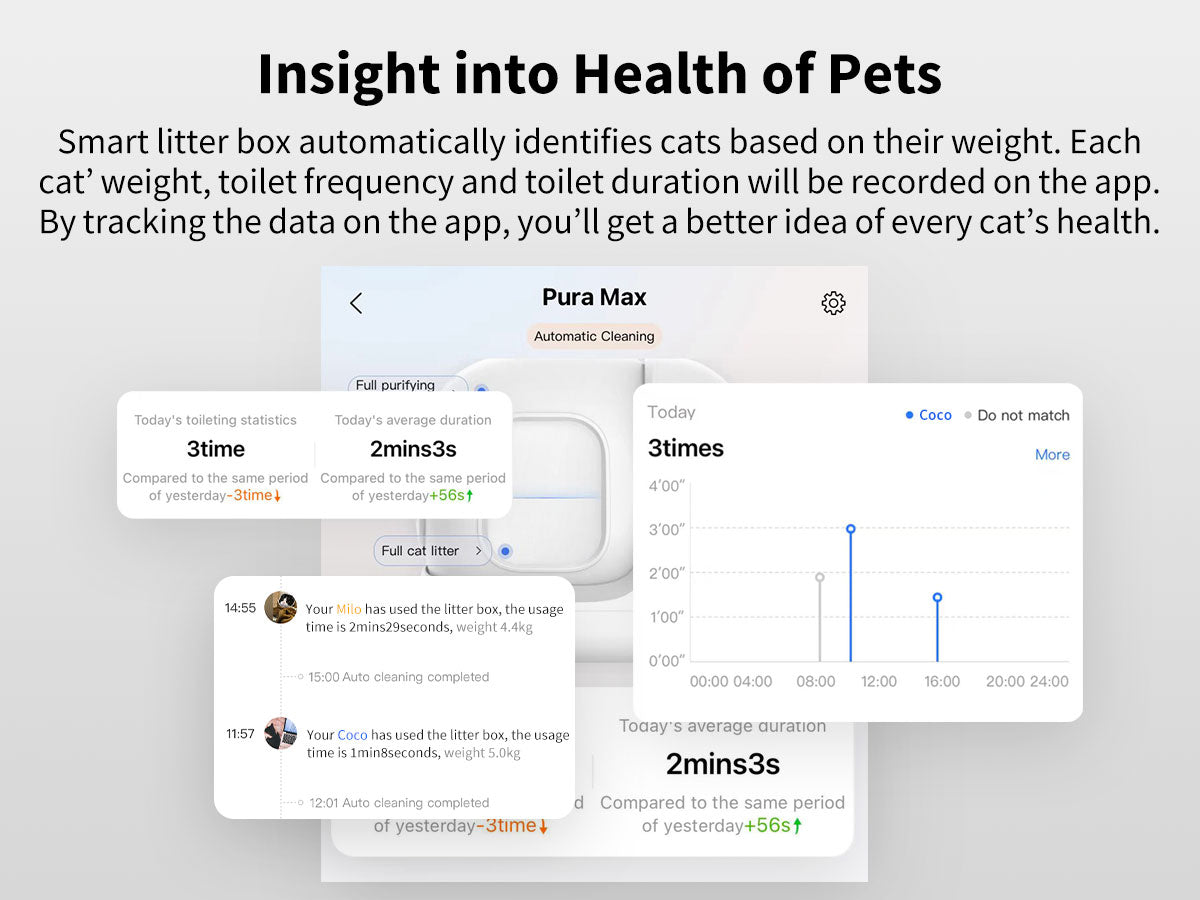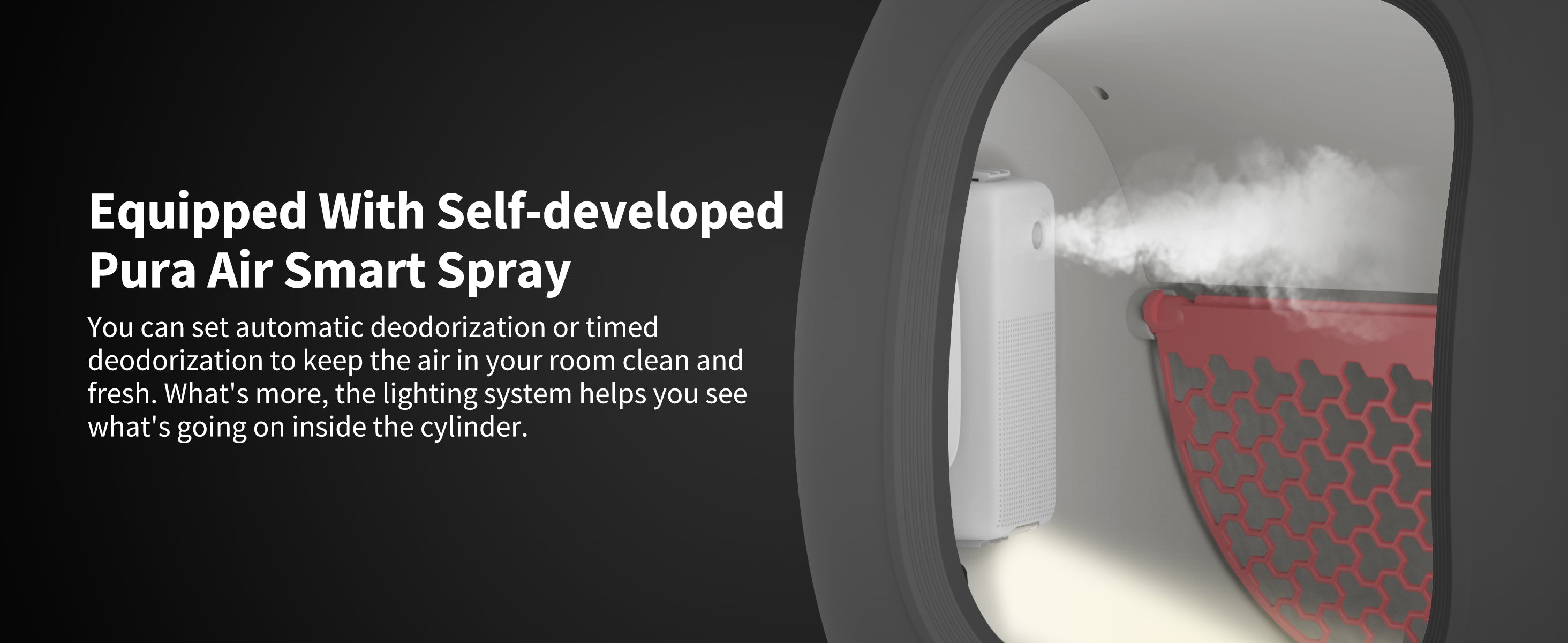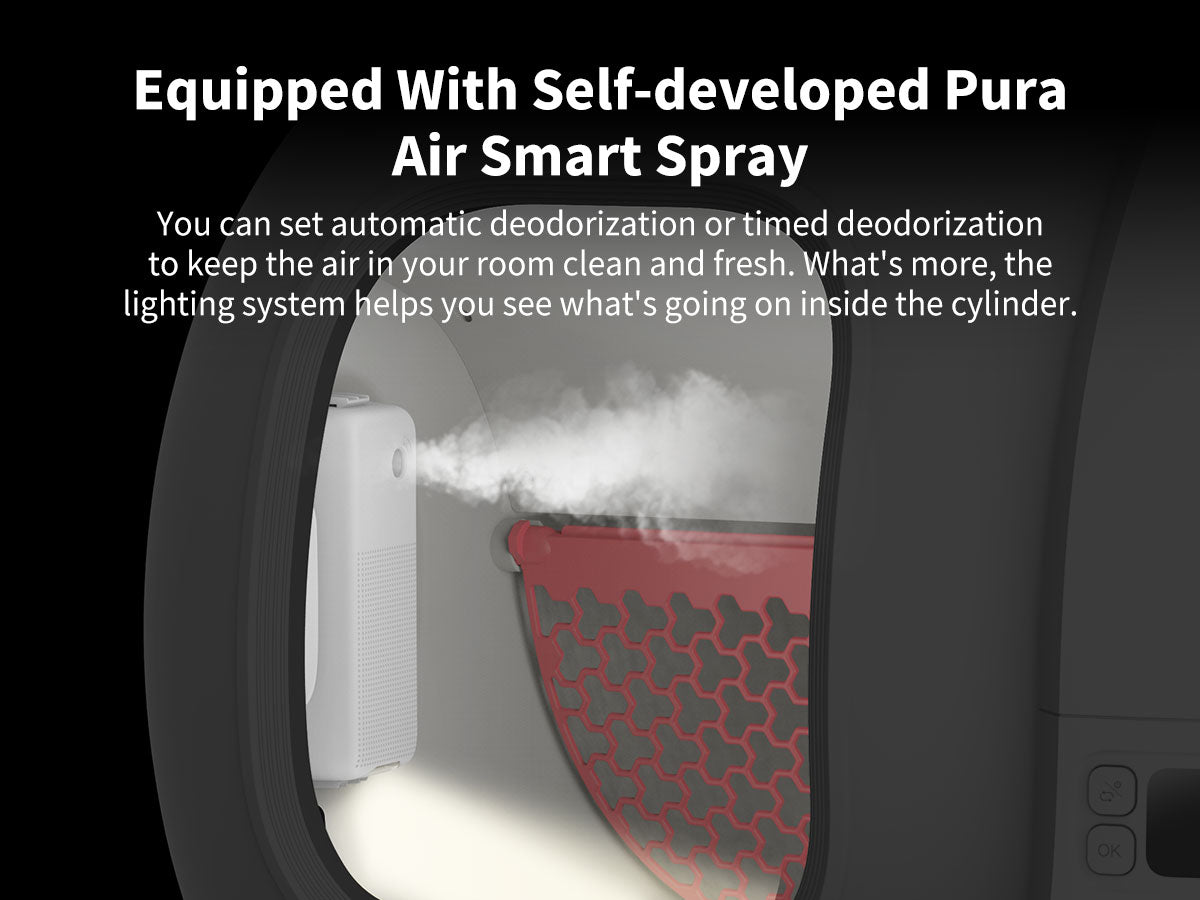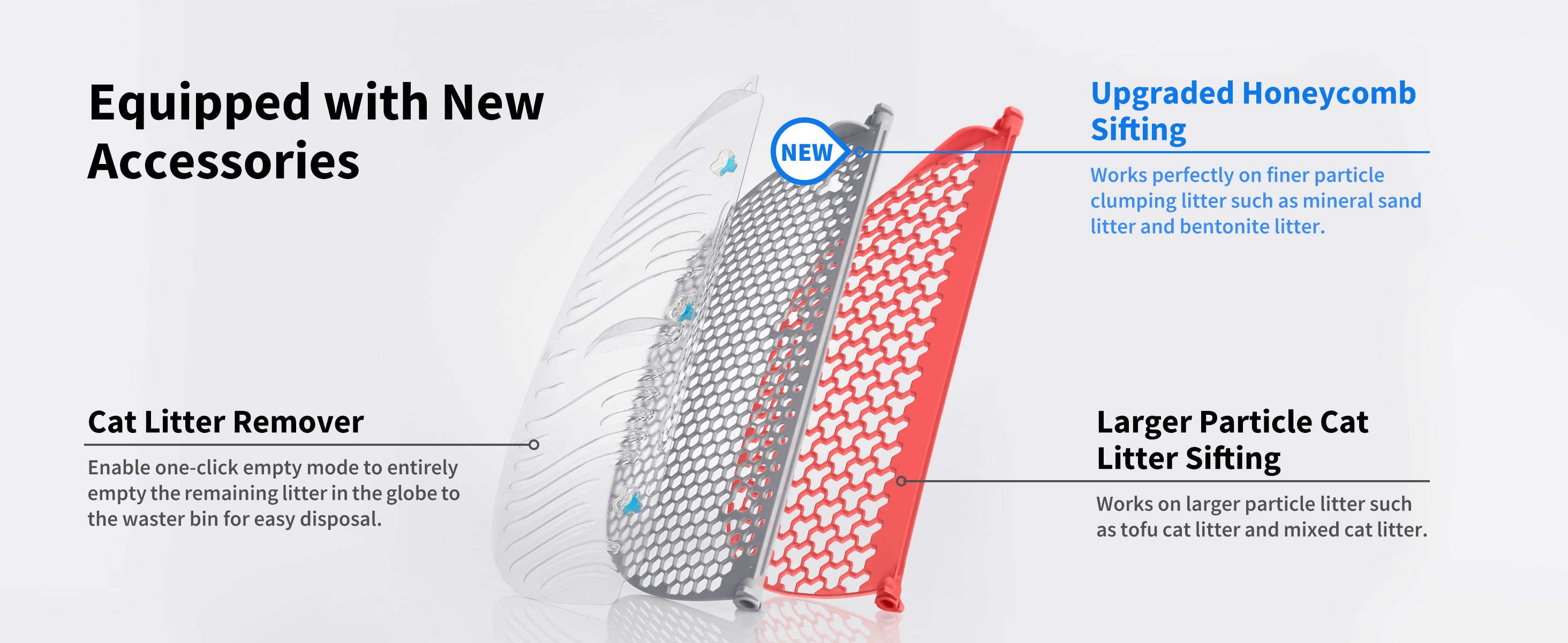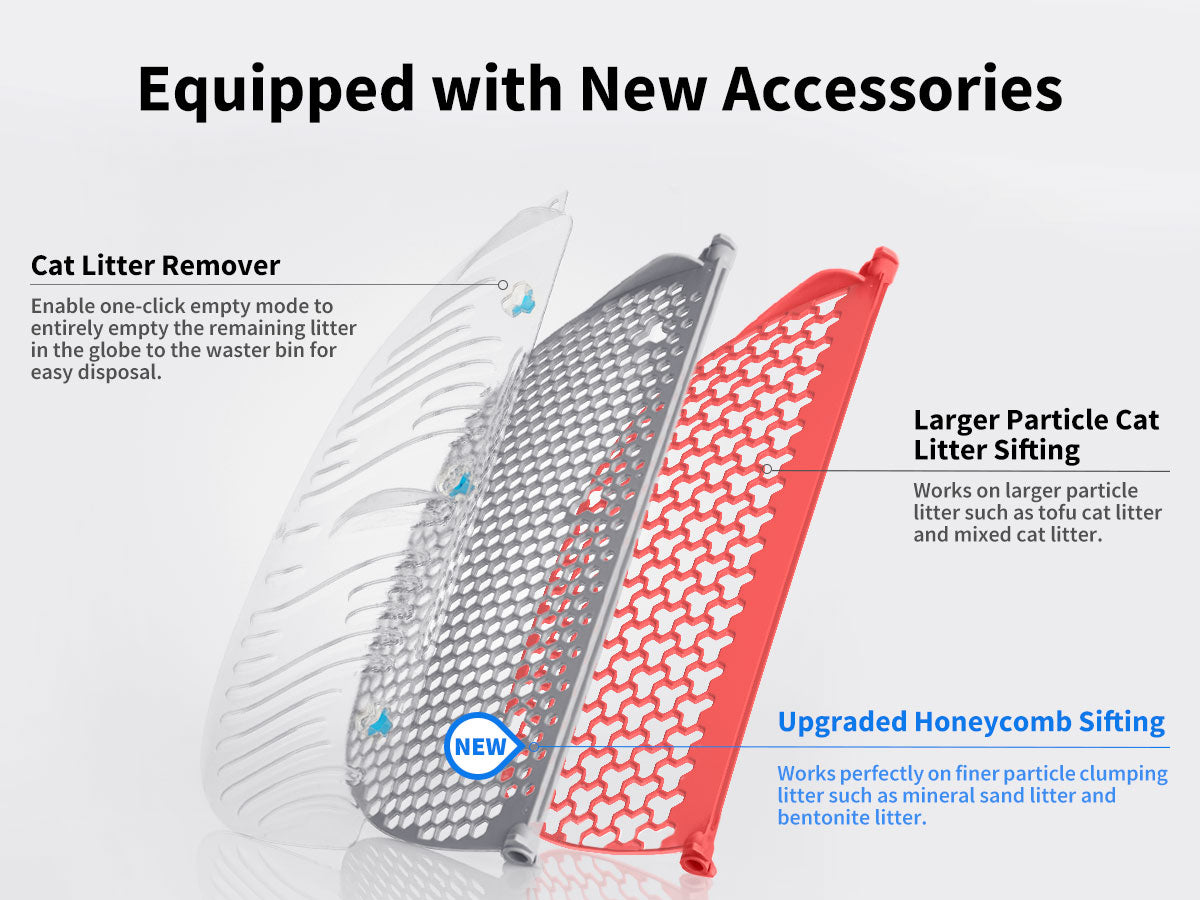 This product is rated 4.7 of 5.0 stars.
It has received 71 reviews.
Seriously need another!
Some backstory,
Have a Litter Robot Gen 3, it's fine but takes up a lot of space with the steps we needed for our aging baby.
Got the Pura Max the other day, it's smaller, quieter, more informative, and all around cuter. Gotta say we love it enough to sell our litter robot to get another one.
Seriously it's awesome!
- Seth & Lisa
Thank you for your honest comments! Your feedback means the world to us! If you have any questions, please feel free to contact support email at support@petkit.com.
When working = great!
Struggled with several troubleshooting issues ("Cat is in the box" error, not connecting to internet, not deodorizing, etc.). First, I have learned that the sensors are SUPER sensitive so if the box is not level on a hard surface floor, then it will never work. Second, your wifi cannot be encrypted at all. It needs a simple signal to connect and we do not have that. So, every day, I have to press the "clean" button option, but I can totally live with that compared to needing to clean the litter box by hand every day! :-) More annoying than anything else. Third, I am disappointed in the deodorizer as it ONLY works if connected to the internet. There is no "manual" button to press to release it. Even tried the menu options on the litter box for it, and it won't dispense.
Overall, it will do the job, but only under specific conditions. I also wish the directions were not QR codes to YouTube videos. That drove me crazy!
Love it!
While i'm not thrilled about the size, it's about as small as you can get for an automatic litter box. My cats used it immediately and it keeps my bathroom from smelling! (Except when i have to empty the bag....). it's very quiet and the app is great. All good in the cat house!
Worth Every Penny!
The Petkit Puramax is the best!! No mess, no noise, no smell! We have two cats and it works like a charm!
Amazing 10/10
Best decision I ever made for the cat and the house! Gone are the days of a smelly litter box and this is perfect for when we are gone traveling. Makes things very easy and convenient, not to mention way less messy too!
1. Does PURA MAX have a weight limit?
2. How long can one bottle of purifying liquid last?

It depends on how often your cat uses the litter box. If your cat uses it 3-4 times a day, one bottle will last for one month.
3. How often do I need to empty the waste container?

Based on the lab results of PETKIT, you only need to empty the waste container every 15 days for one cat.
4. Where should PURA MAX be placed?

Please make sure PURA MAX is placed on a hard flat surface without carpet, which would prevent internal weight sensors from properly detecting your cat. Place it at least 5 cm away from a wall, and ensure there is no object near the entrance.
5. Are all kinds of cat litter compatible with the PETKIT PURA MAX?

PETKIT PURA MAX is compatible with almost all sorts of cat litter as long as they can get clumped.
6. How much cat litter can be added to reach the MAX line?

If you use PETKIT Ever Clean Flushable Cat Litters, adding one pack of cat litter is enough to reach the MAX line. Because there are many gaps between the cat litter, the MAX line is sometimes reached without adding a full pack.
7. How to guide my cat to use the PURA MAX?

Put the PURA MAX in the same place where the previous cat litter box was, and use the same cat litter that your cat uses. You can also place your cat in the litter box for the first time so that it can get used to the smell and touch of PURA MAX. Then, keep putting your cat in the litter box anytime when it is about to do his business.
8. Will PURA MAX still work when even the connection has been lost?

Yes, if the network is disconnected, PURA MAX will continue to work according to your previous settings.
9. How does PURA MAX keep my cat safe?

To ensure your cat's safety, there are sophisticated proximity sensors and weight sensors inside the device. It automatically pauses when a cat is nearby or enters the cylinder. While your cat is inside the cylinder, the weight sensors will ensure that the cylinder stays still until your cat exits the cylinder.
10. Do I have to use PETKIT special waste bags?

If the size of the trash bag does not match, it may block the safety sensor at the bottom and cause machine abnormalities.
If the thickness of the trash bag does not match, it may lead to an error. A third-party waste bag may be too thick which may not allow you to firmly press the ring and secure the bag, which will affect the operation of the waste container, and possibly block the sensor.