EverSweet 3 Pro
---
* Please note that we are unable to deliver to PO Box Addresses.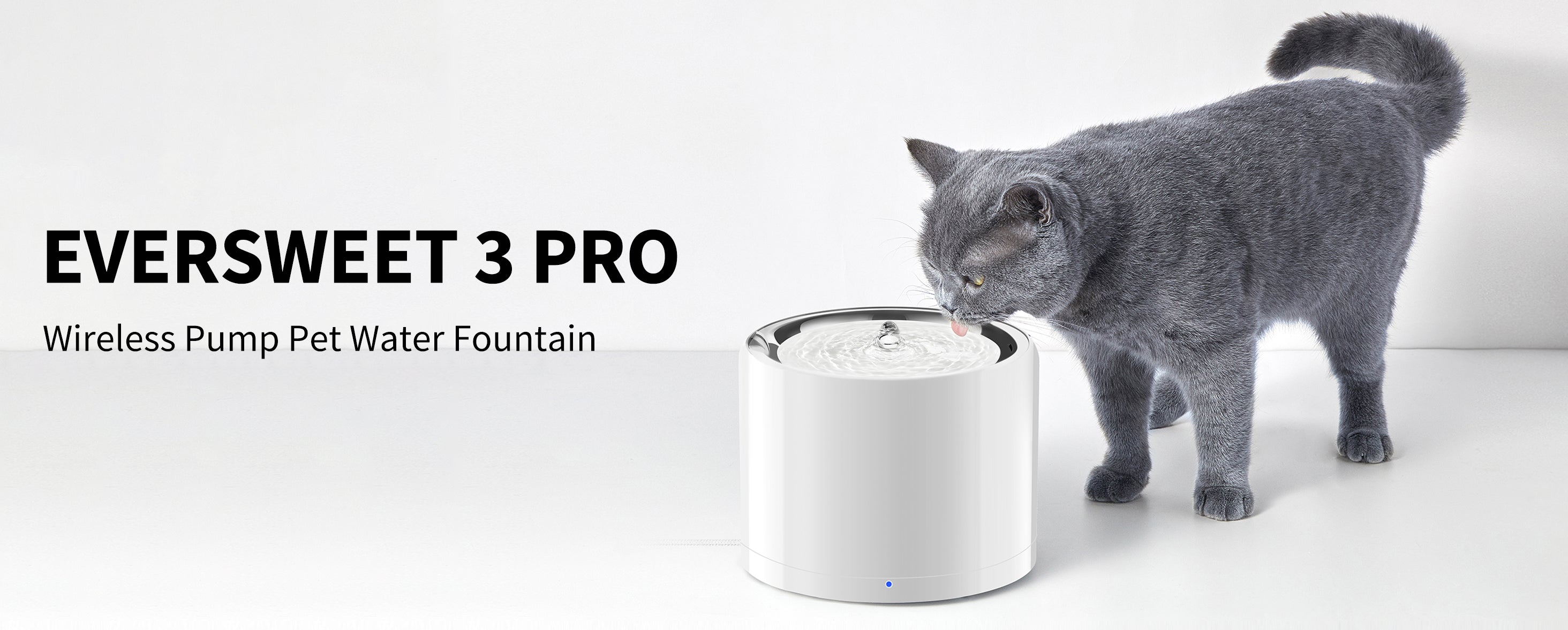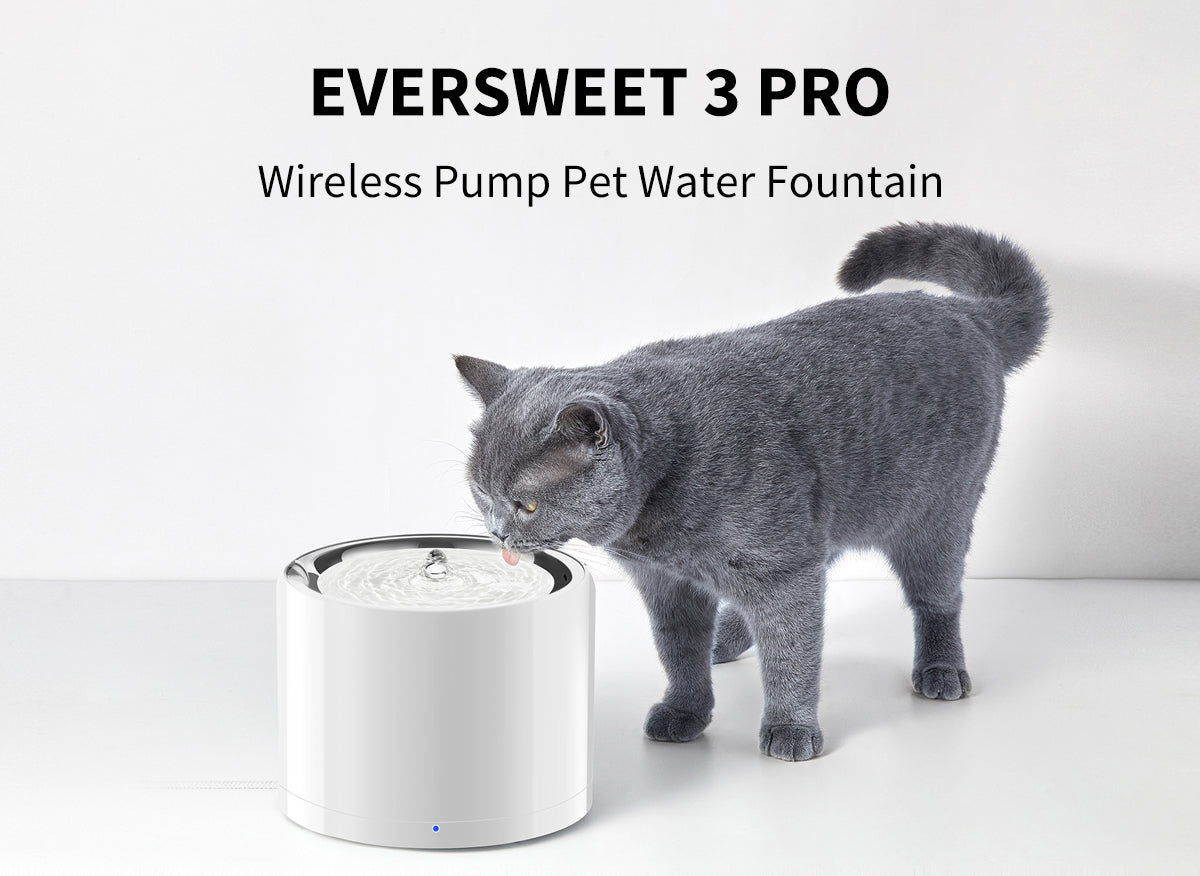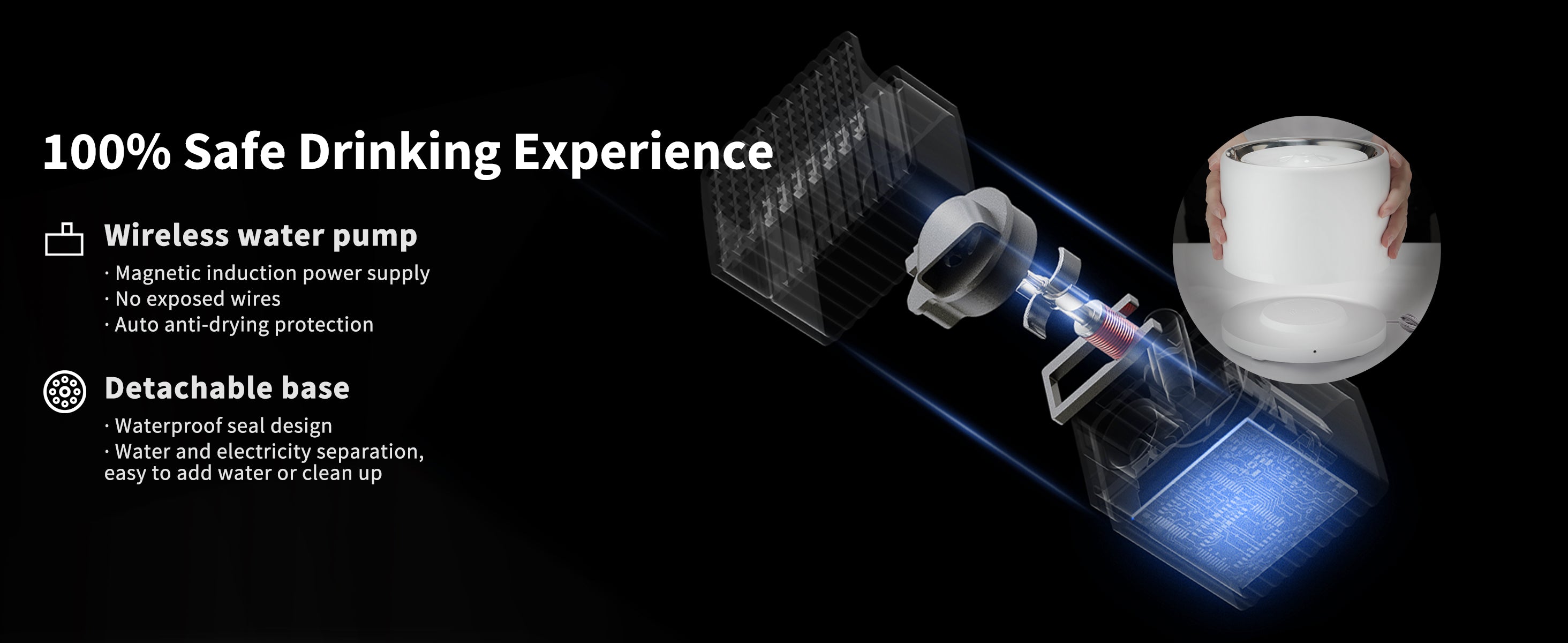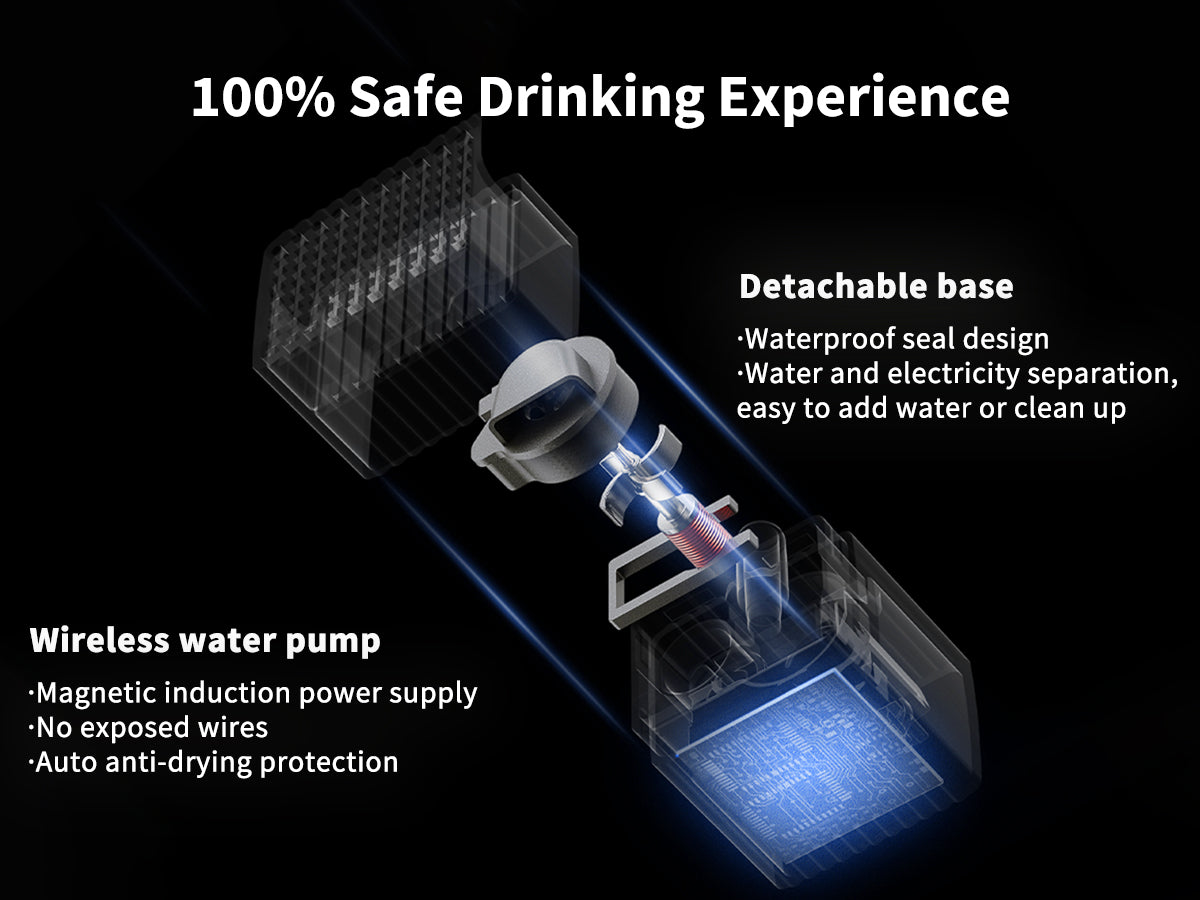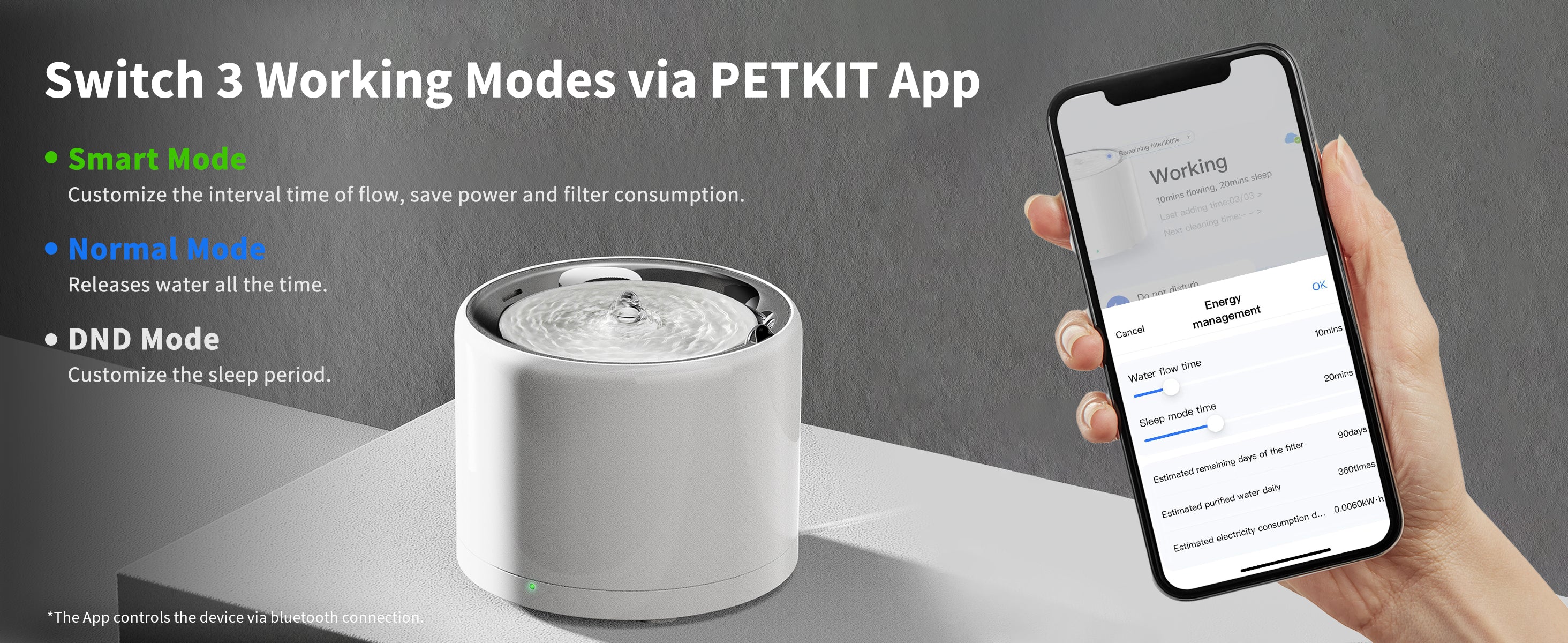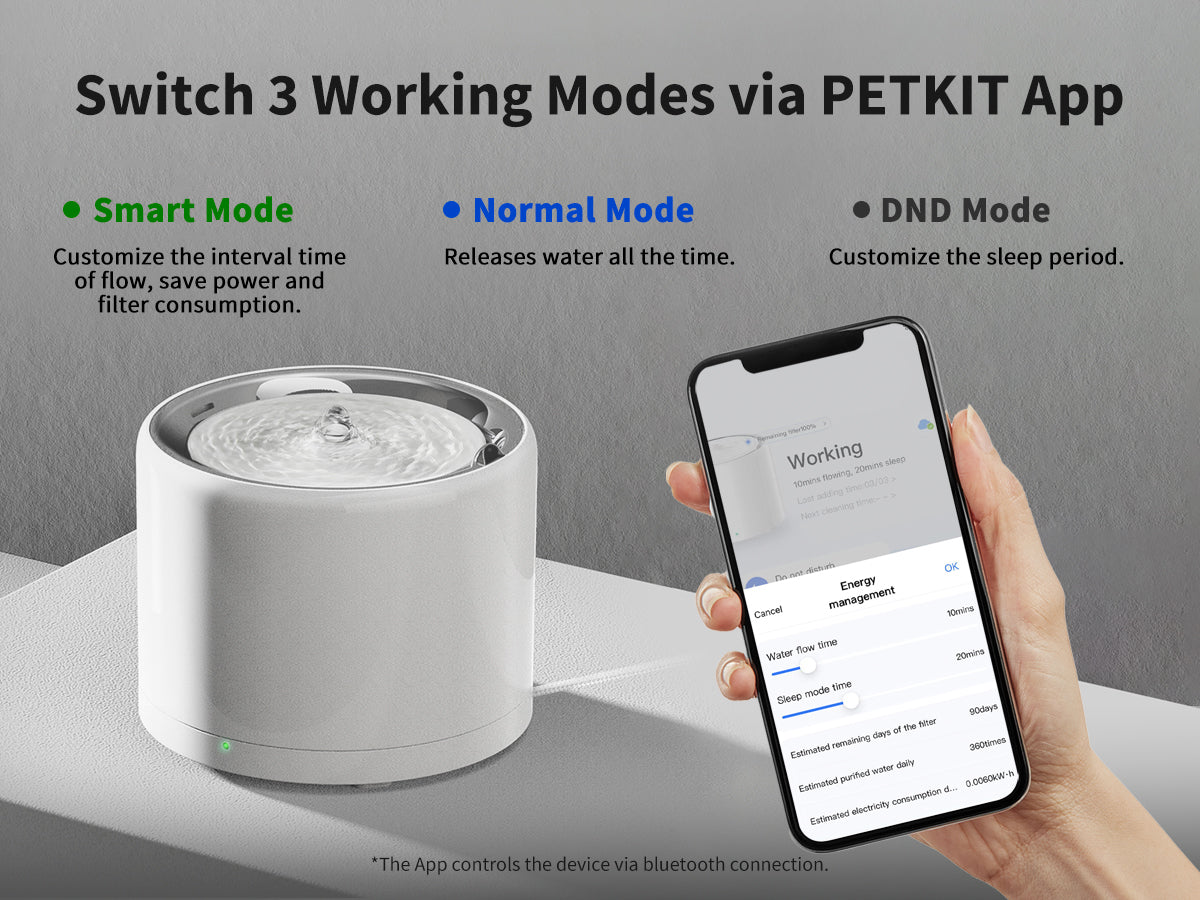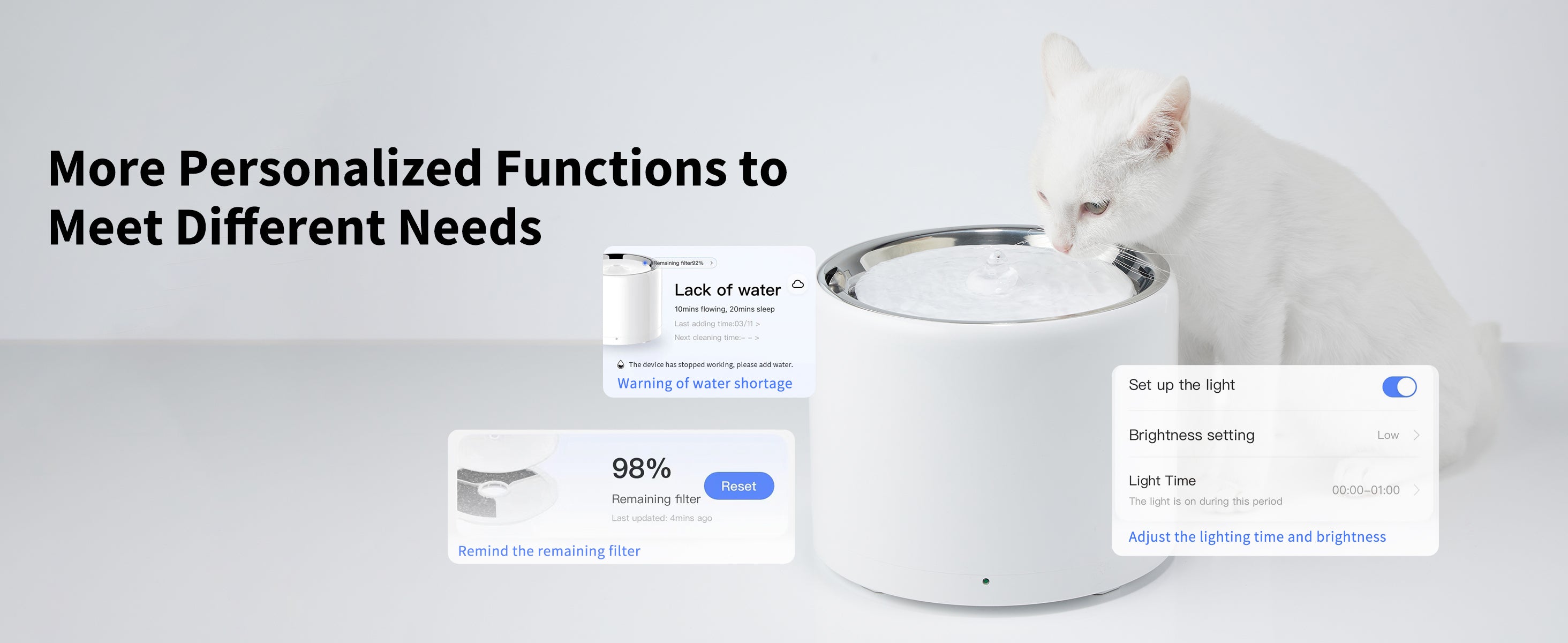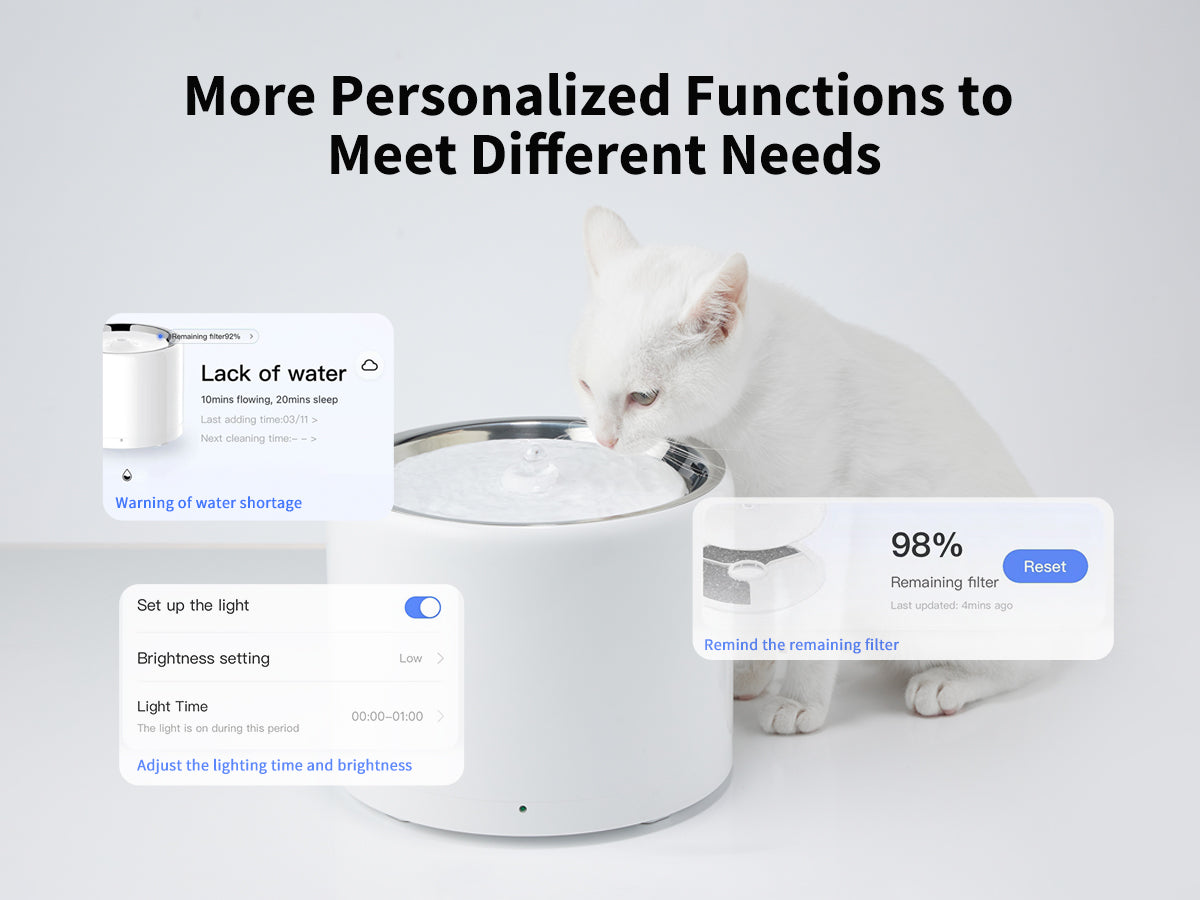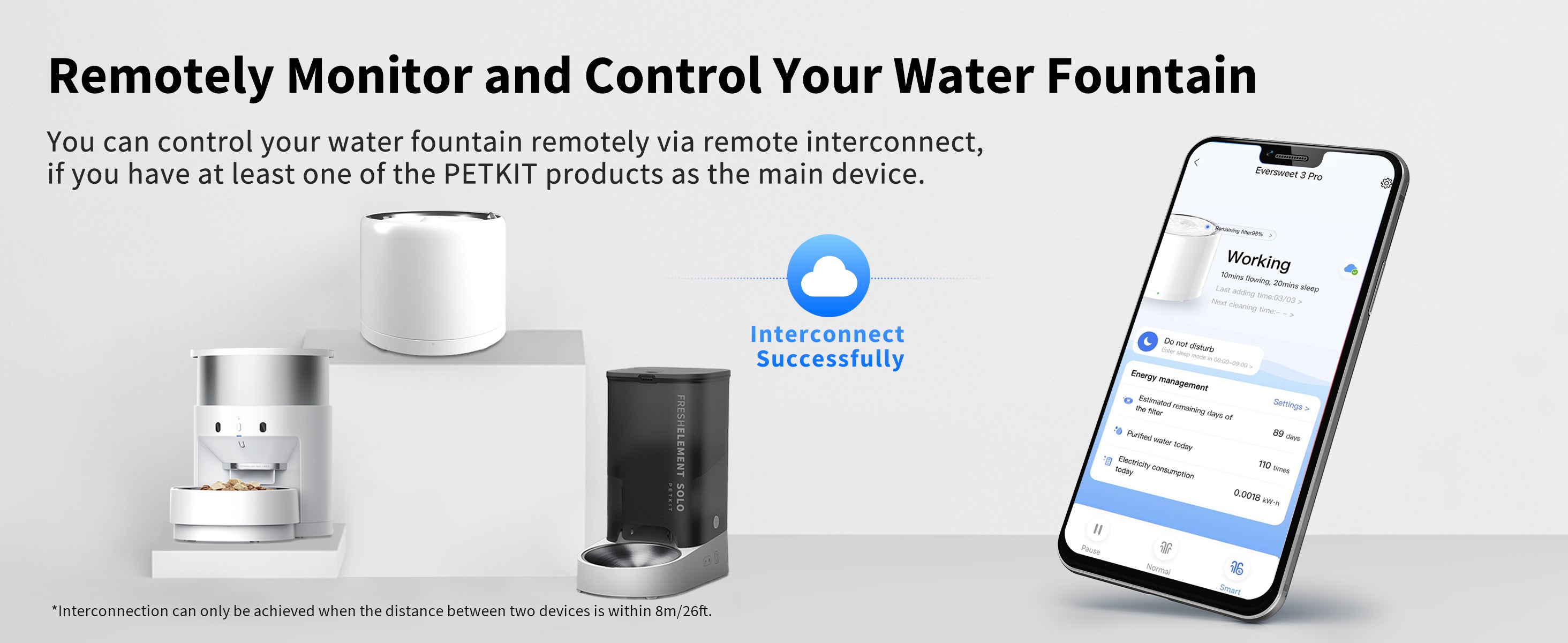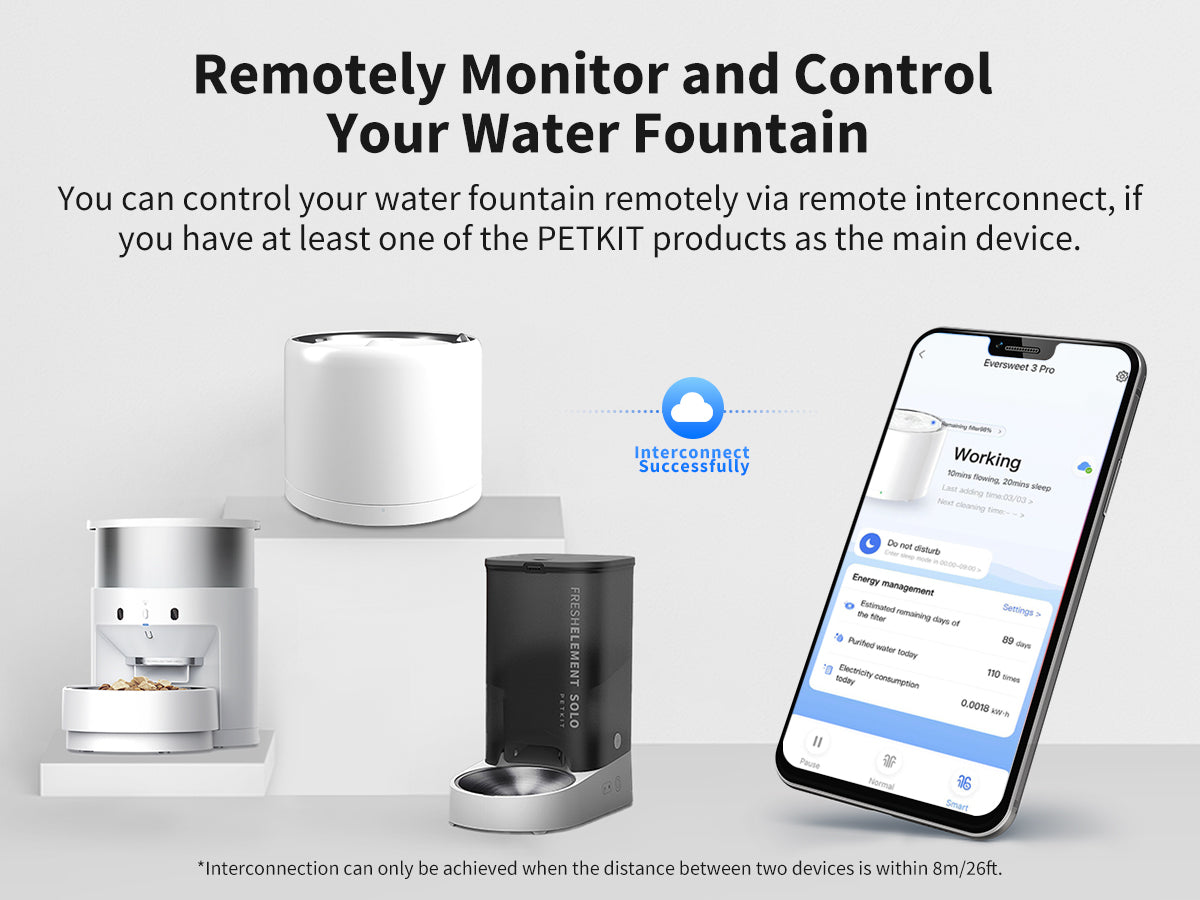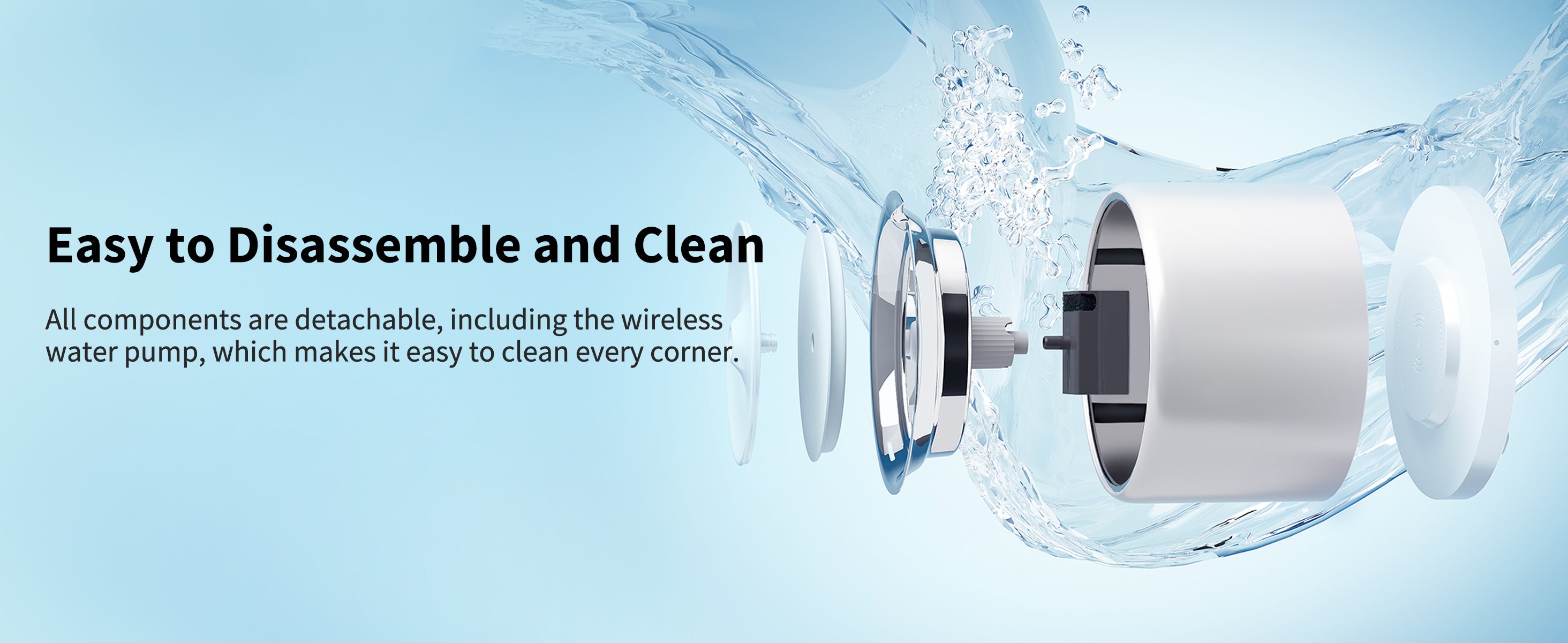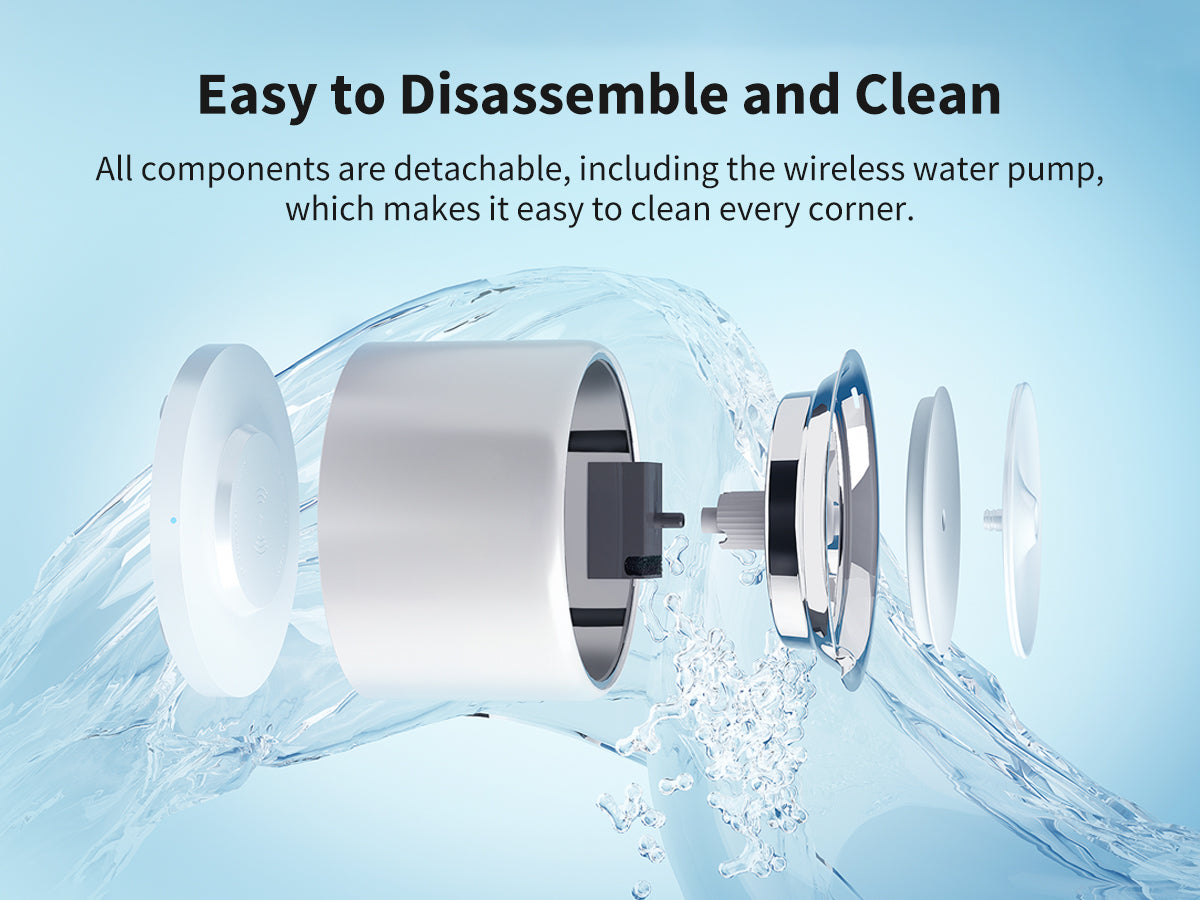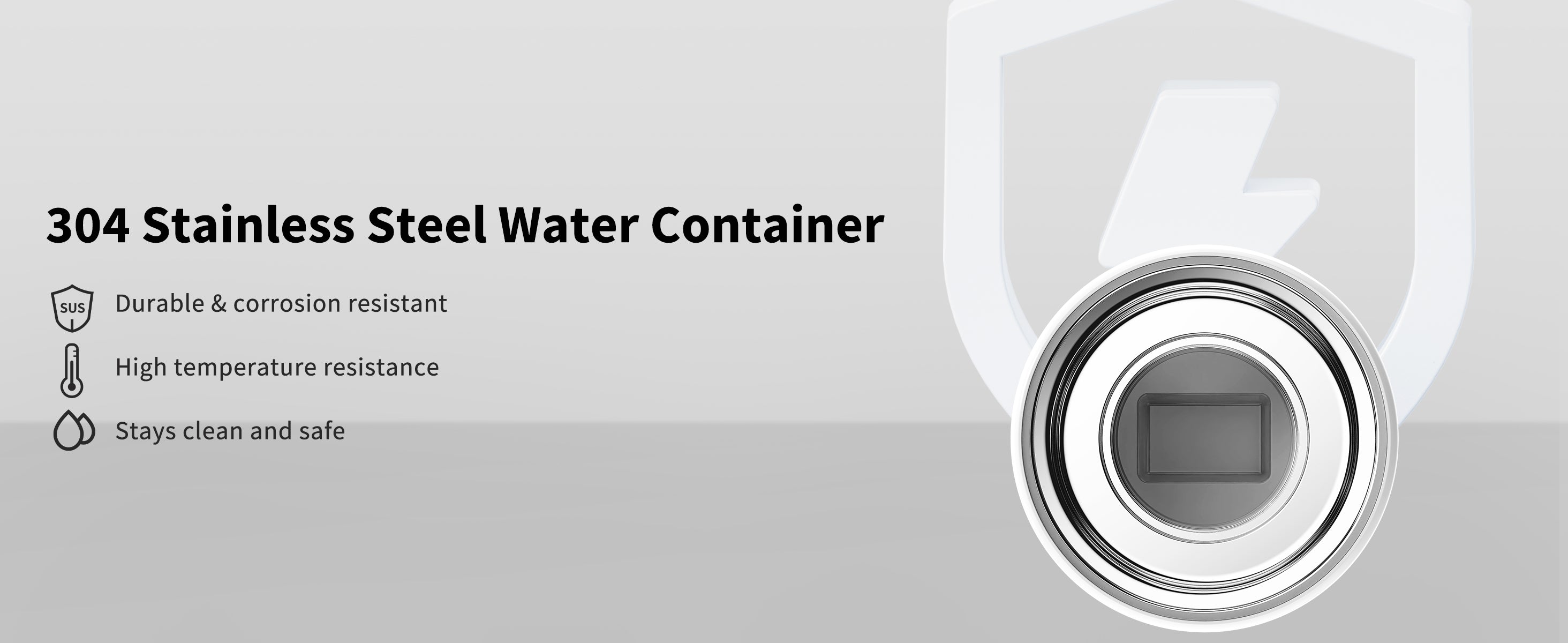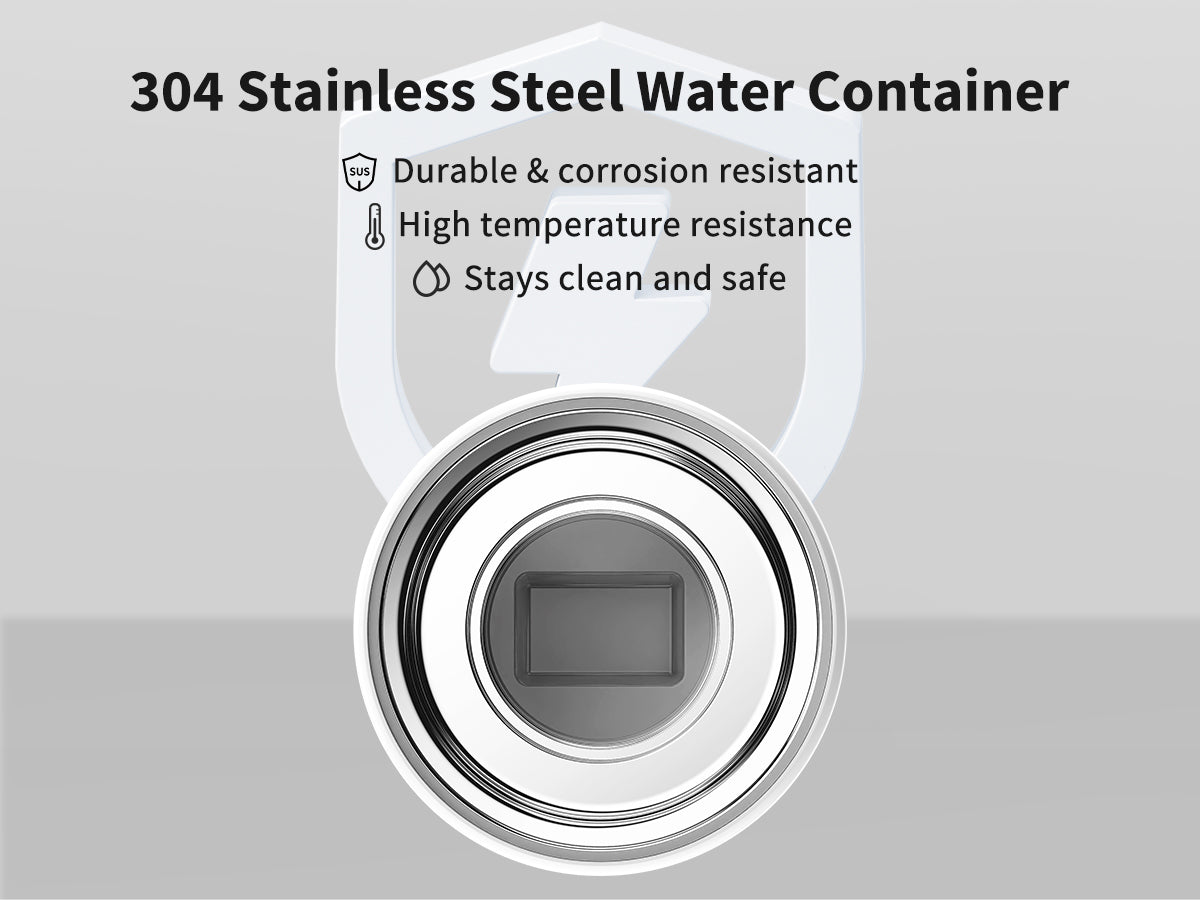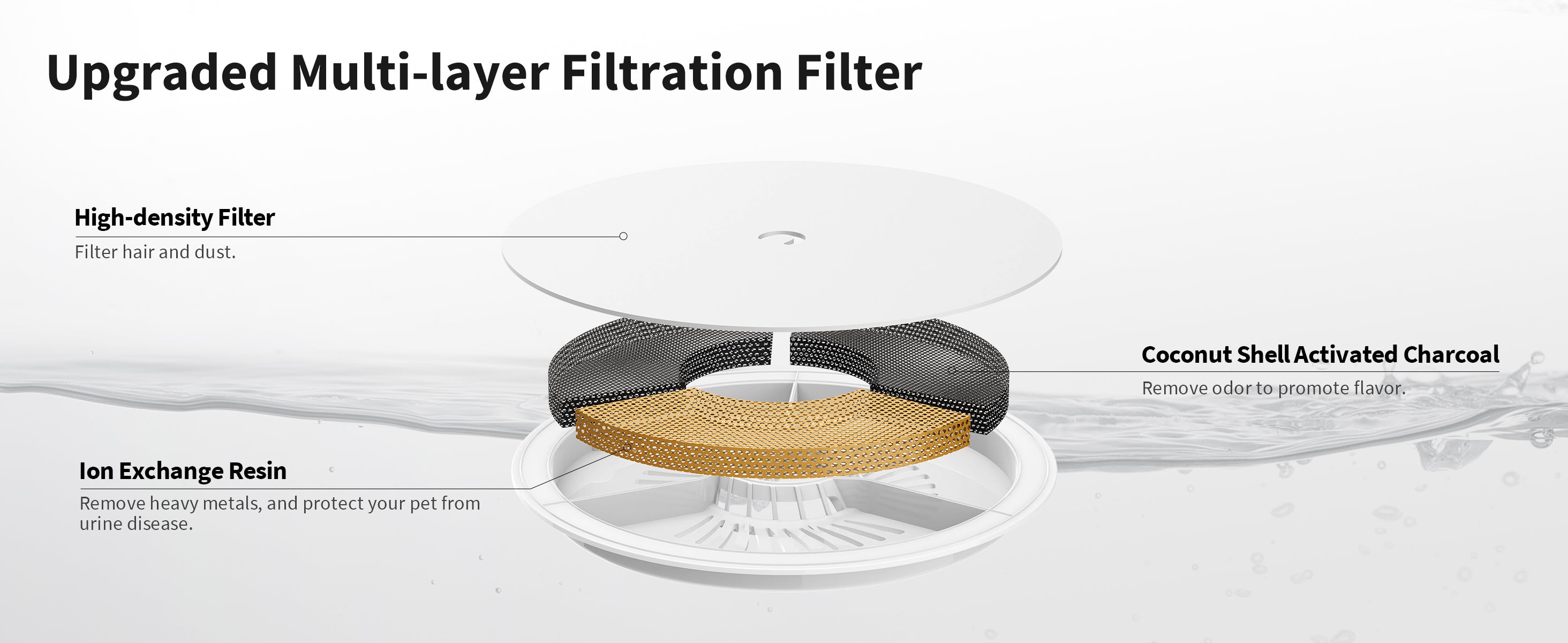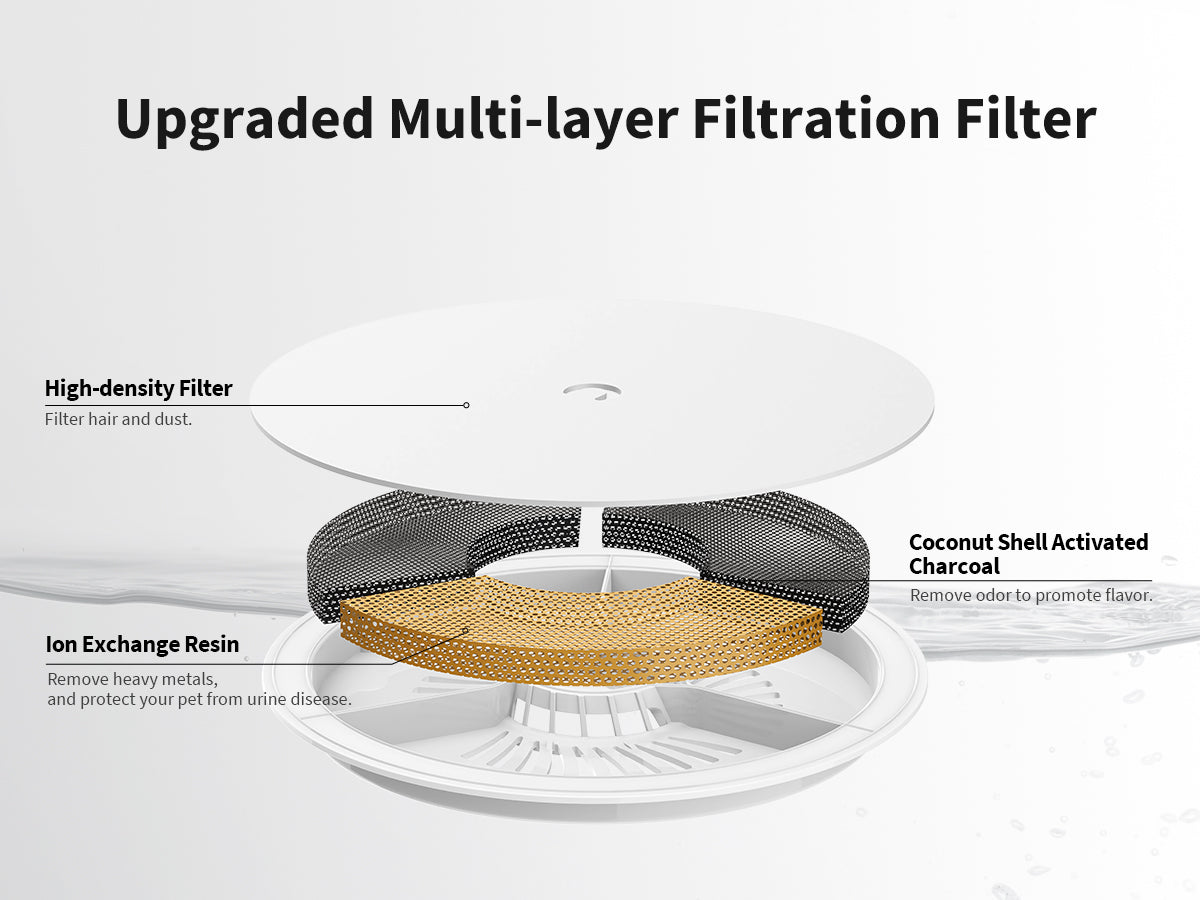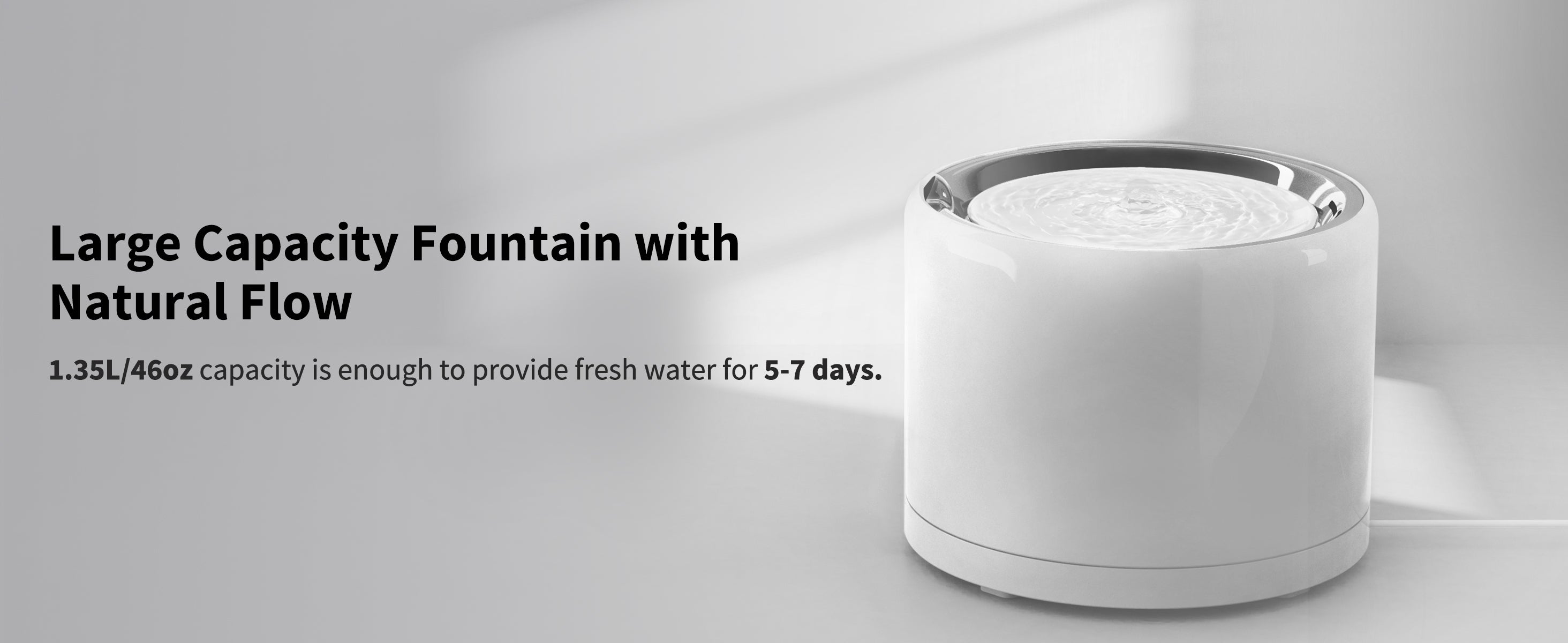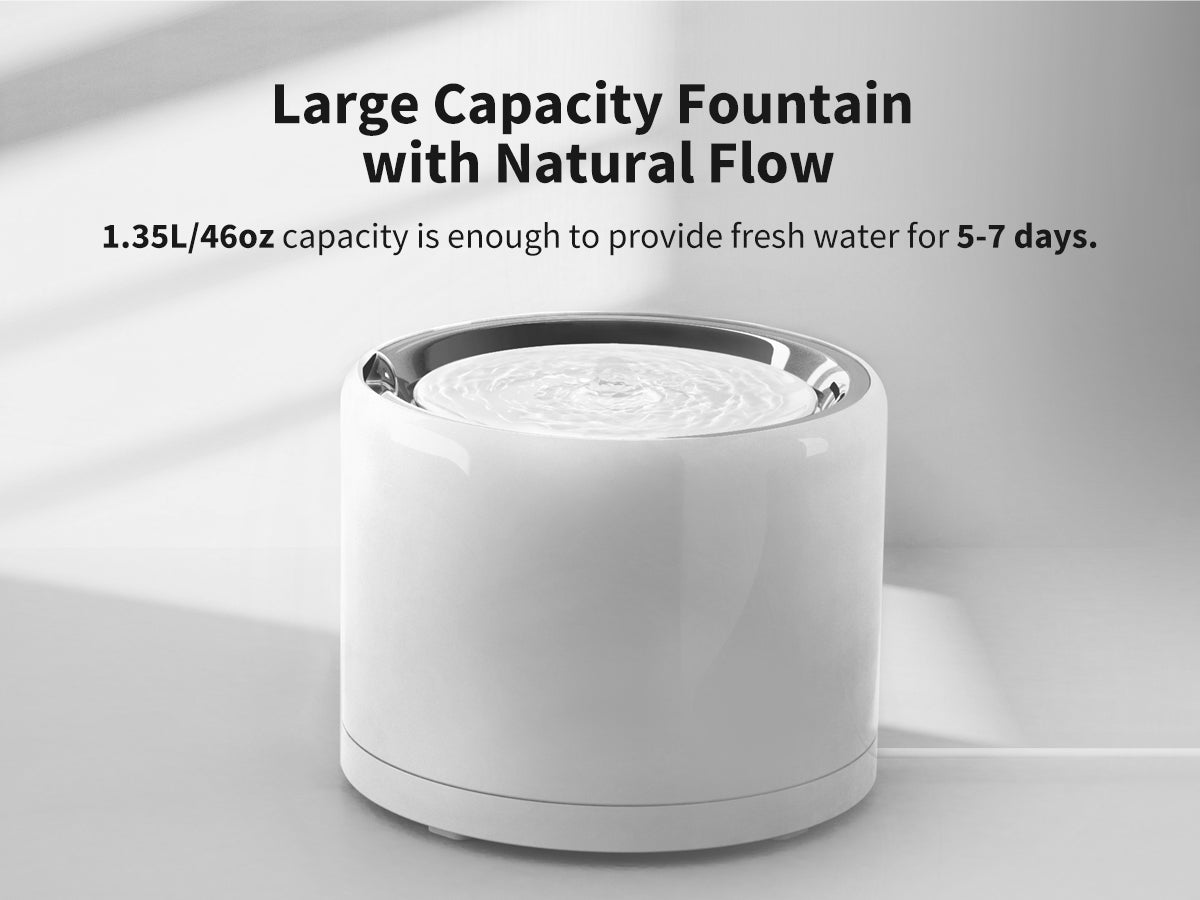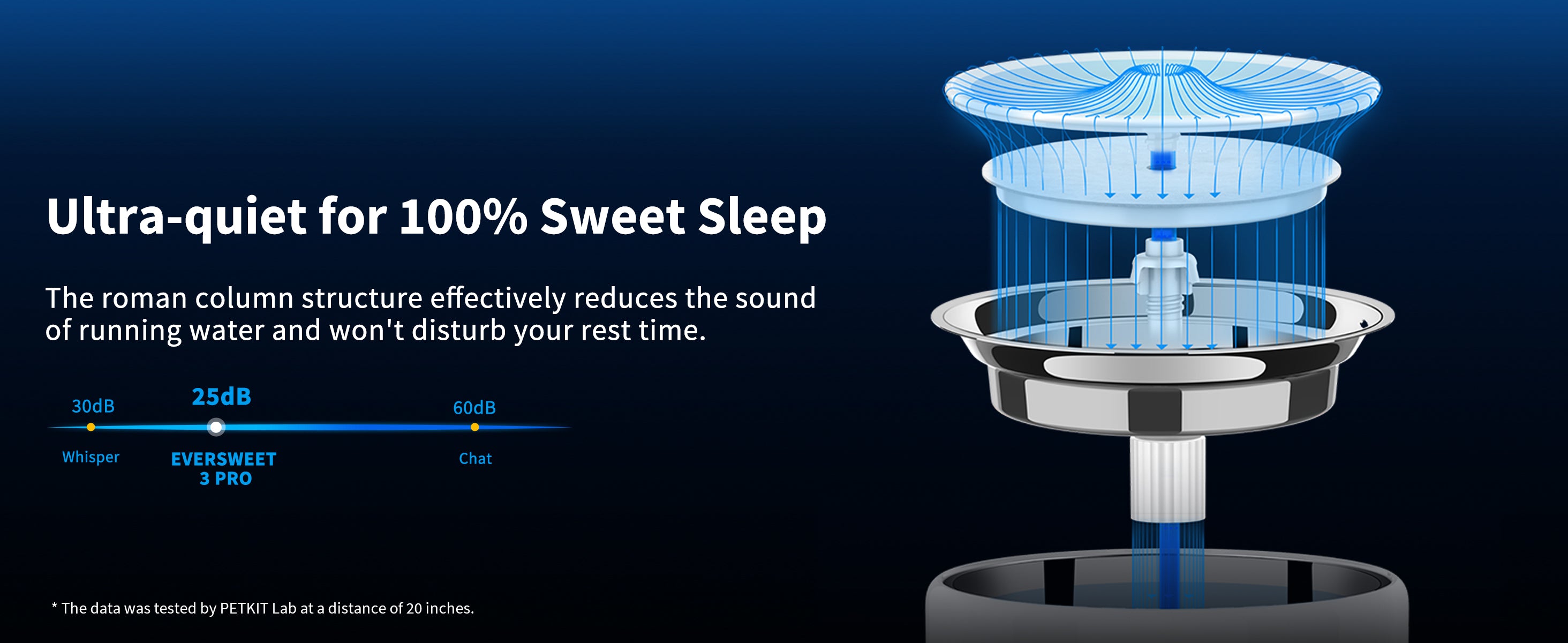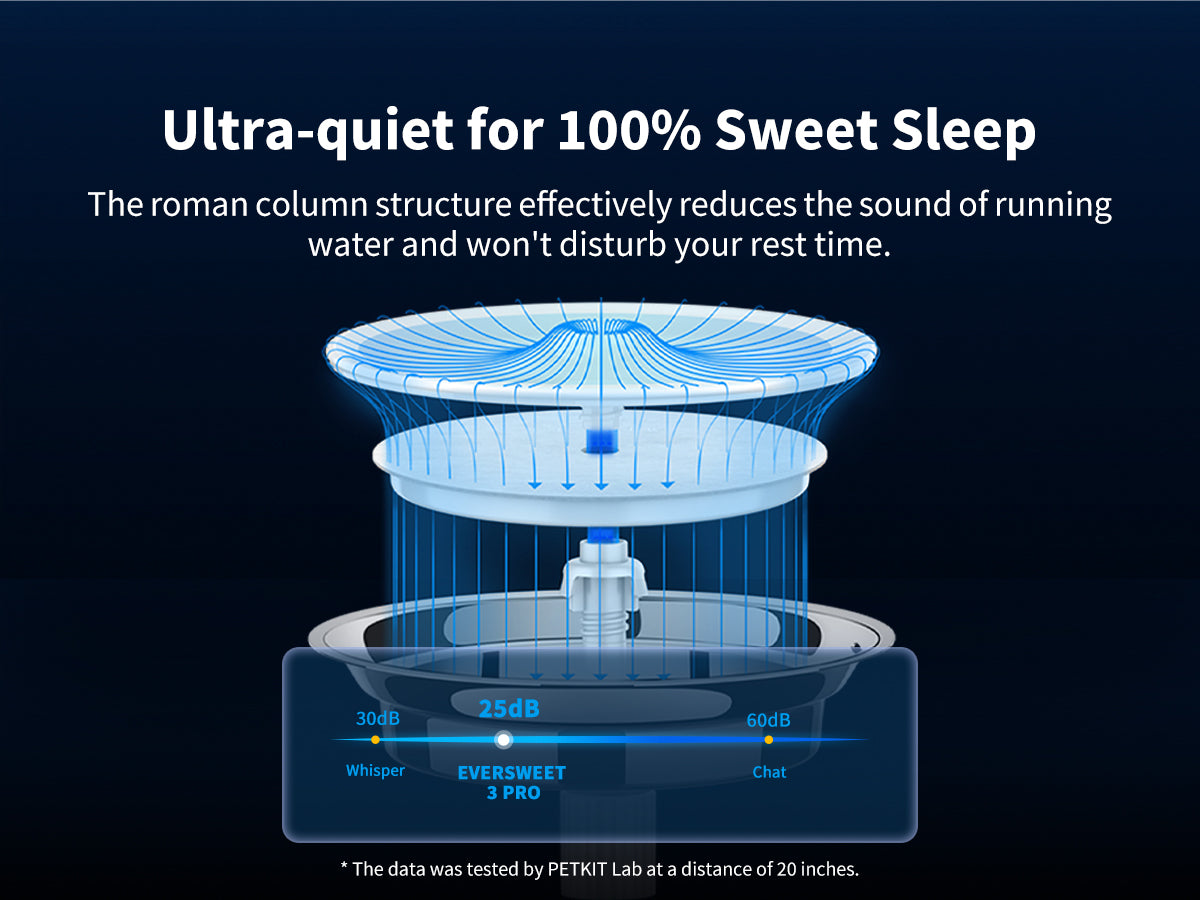 1. What type of water should I put in the fountain?

Tap water, pure water, and cold boiled water are available. Do not use heat boiling water.
2. How long does the water in the fountain last?

With large capacity of 61oz/1.8L, the device can provide 1-2 cats fresh water for 5-7 days. Each pet's daily water intake is different, so the water refilling frequency will vary. Even if you are not at home, your pets can still drink healthy water.
3. Is the drinking fountain safe enough for pets to use alone?

We have sent the device to National Professional Institutions for testing and tested it in real scenarios in PETKIT's lab. All the results prove that the device is safe! You can use it with confidence!
4. What is the exact height? I am worried my cat is too short to use it...

With the base about 5.83 inches high, there will be no problems for short cats and small cats to use it.
5. How can I get my pet to use the Smart Drinking Fountain?

Pets are always curious about new and unknown things, but they may also be a little scared to try. So if your pet does not use the fountain to drink water at first, please guide them and remove other sources of water where they can possibly drink. They will sense that the water in the fountain is for them to drink. You can choose the normal mode to keep the water flowing, which pets are more interested in, and will generally take the initiative to drink when they see it.
6. Is there a way to constantly know how much water is left? I don't see it on the app... it only shows filter info, not water level.

Unfortunately, it is not possible to see the water level in the PETKIT app! The app only sends you notifications when the water level is low.
7. What is the difference between the 3 modes: smart, normal or night?

There are three modes designed for different usage scenarios. You can switch between SMART MODE to save energy, in which water is pumped for 3 minutes and then suspended for 3 minutes by default, NORMAL MODE to ensure fresh water all the time, and NIGHT MODE for a tranquil sleep based on your needs.
8. How long need I to replace a filter unit?

For daily use, it is recommended to replace the used filter unit with a new one every 4-8 weeks. Regular check on the filter is also suggested to keep effective filtration, providing clean and fresh water to your pets.
This product is rated 5.0 of 5.0 stars.
It has received 6 reviews.
Perfect
My last one gave out and my cat won't drink out of another kind! The new wireless pump works so much better!
Wonderful Product
I love the silent operation, and the cats enjoy stopping by to watch. It was easy to assemble, and it's easy to refill and clean.
Thank you for your honest comments! Your feedback means the world to us! If you have any questions, please feel free to contact support email at support@petkit.com.
Easy!!
Ready set up and ease of cleaning- super quiet and cats adjusted right away