PETKIT AirClipper 5-in-1 Pet Grooming Kit
---
* Please note that we are unable to deliver to PO Box Addresses.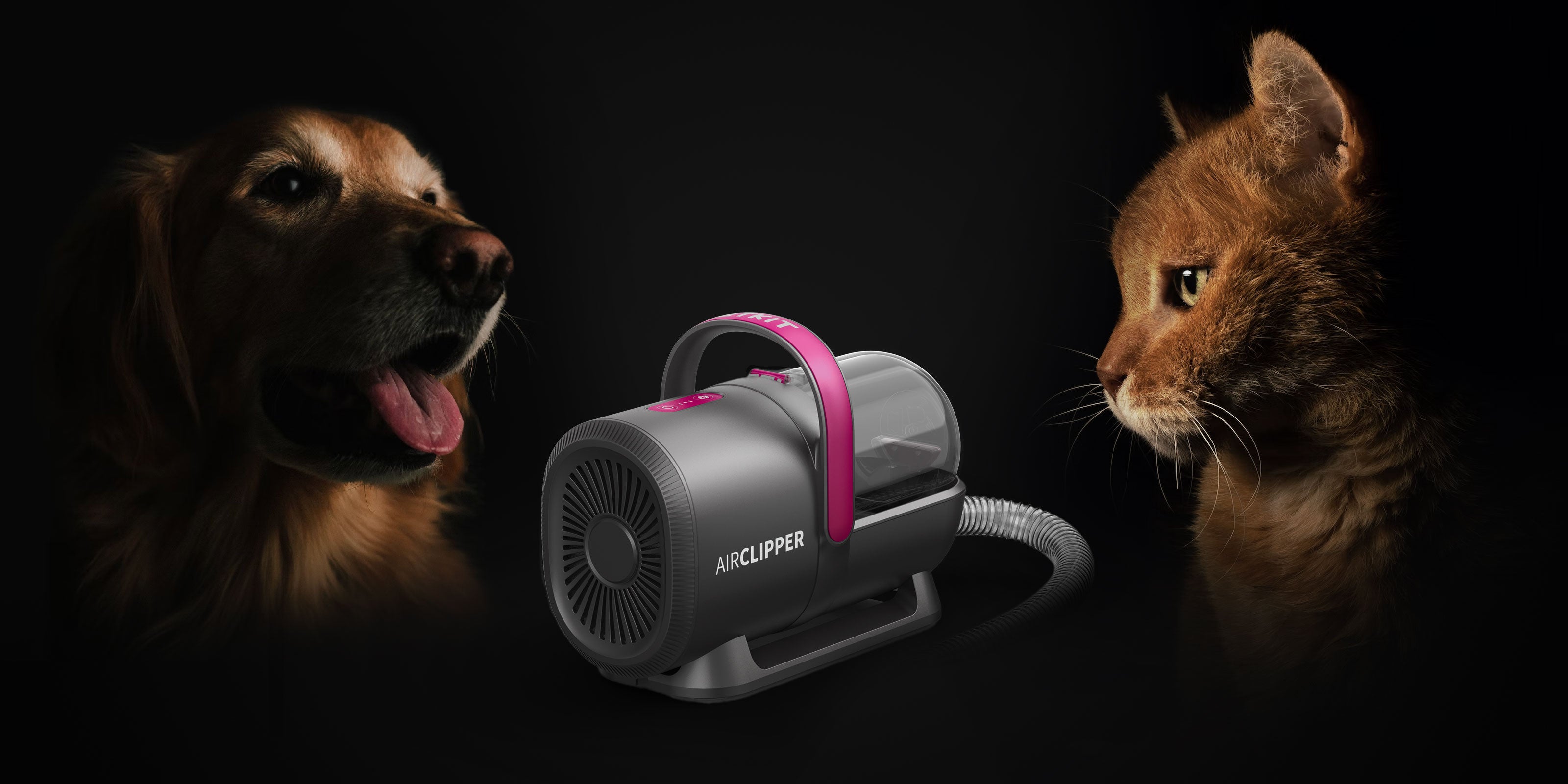 5-IN-1 PET GROOMING KIT
AIRCLIPPER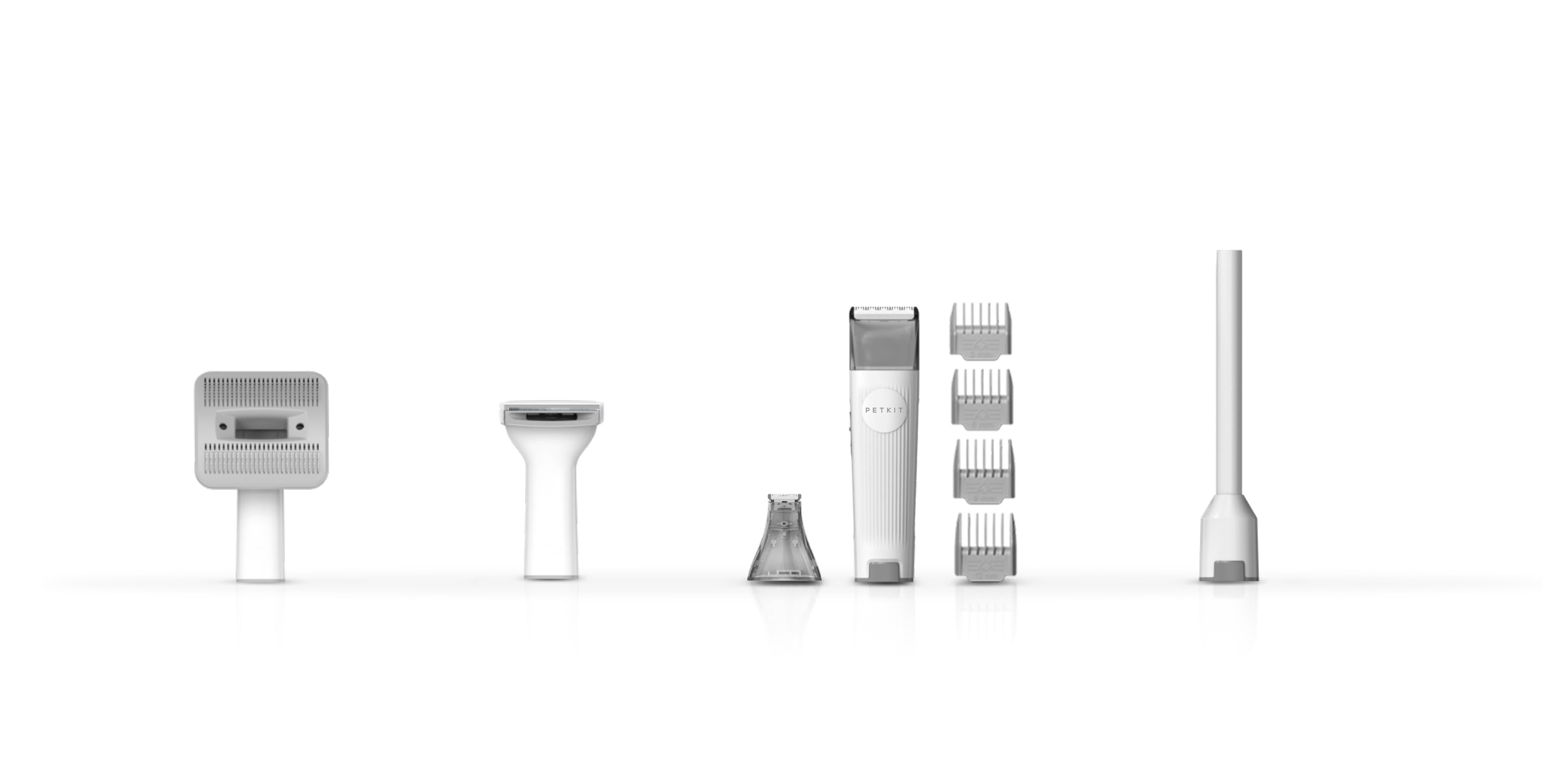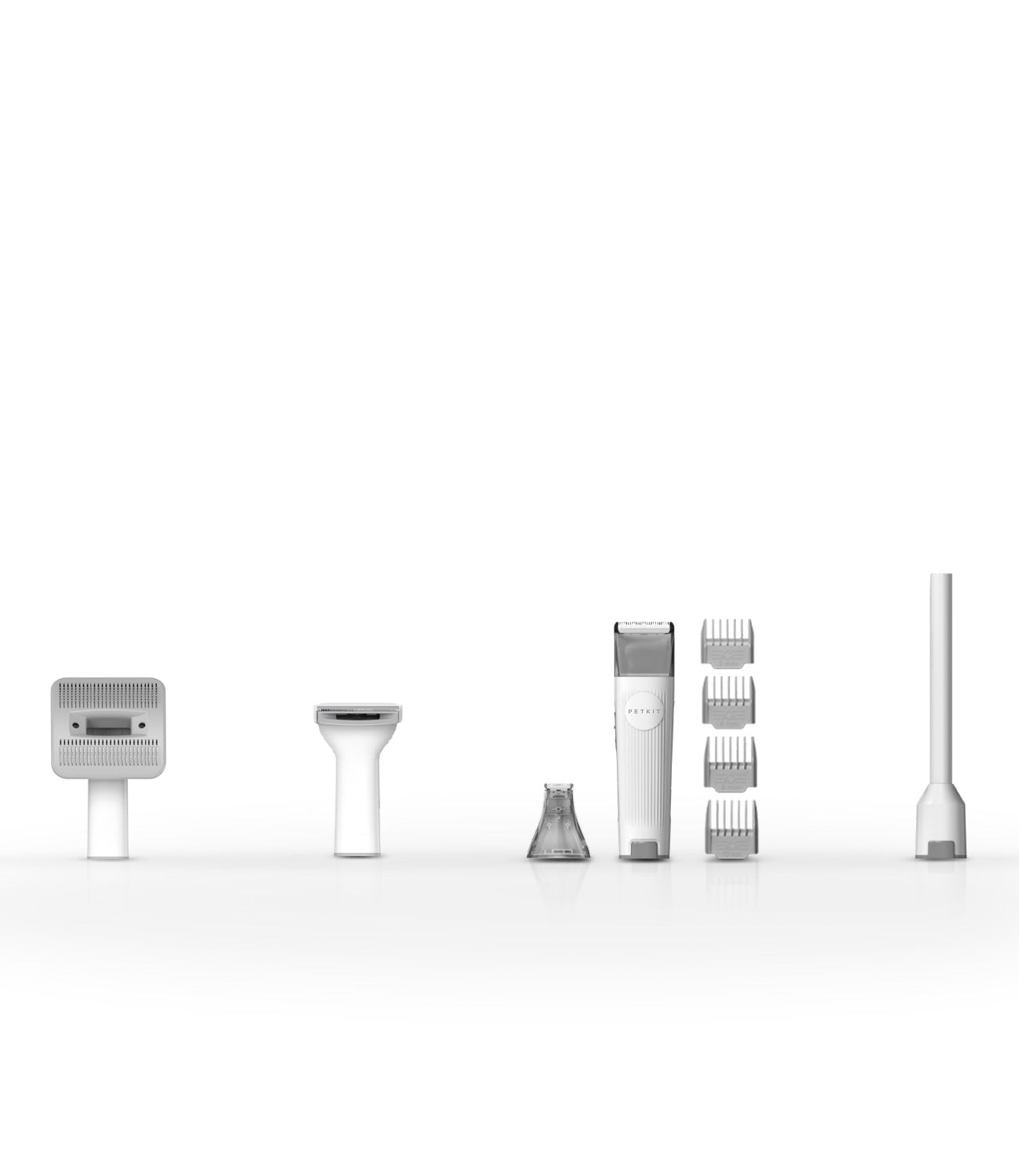 5 Professional Grooming and Vacuum Tools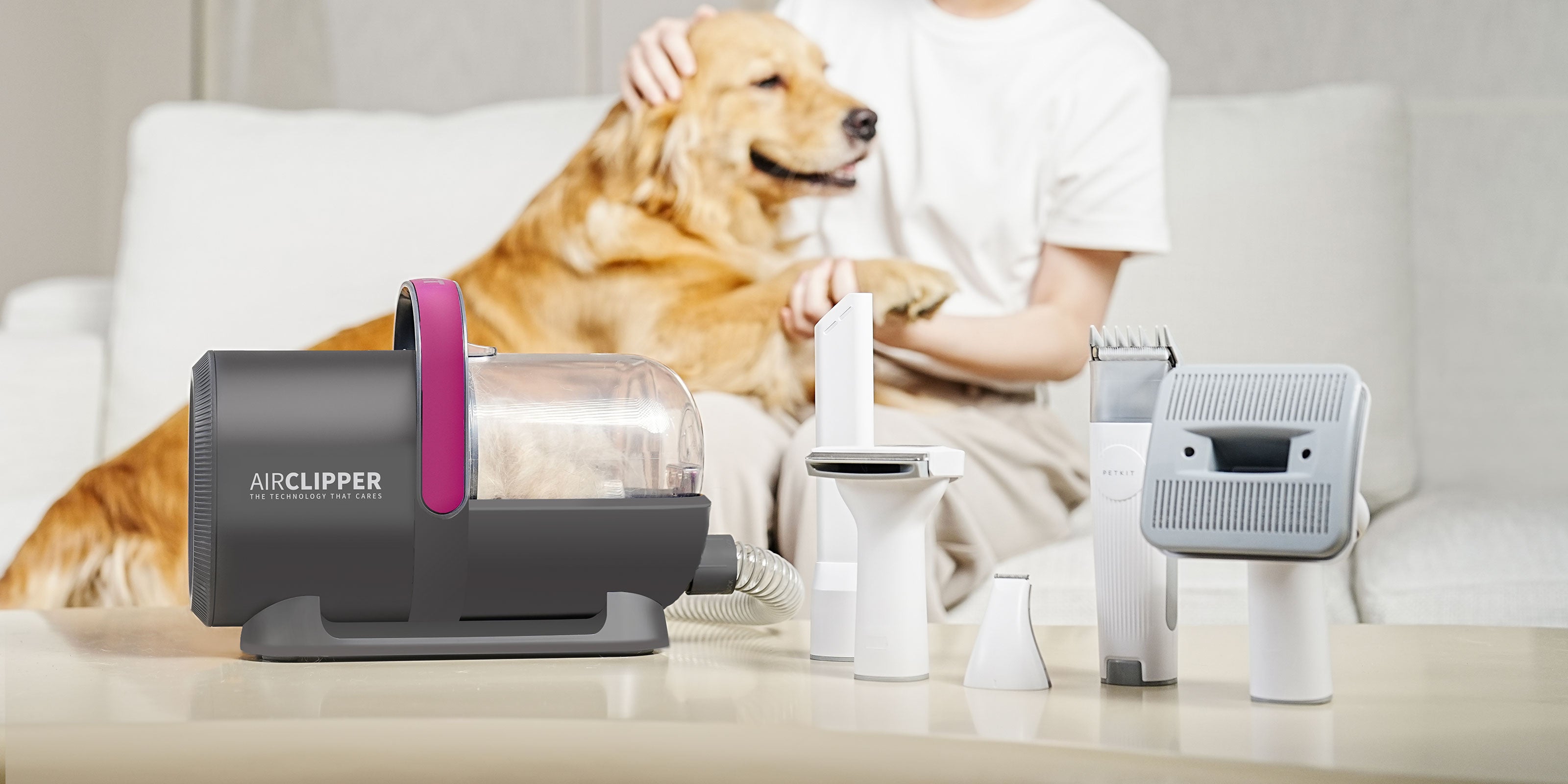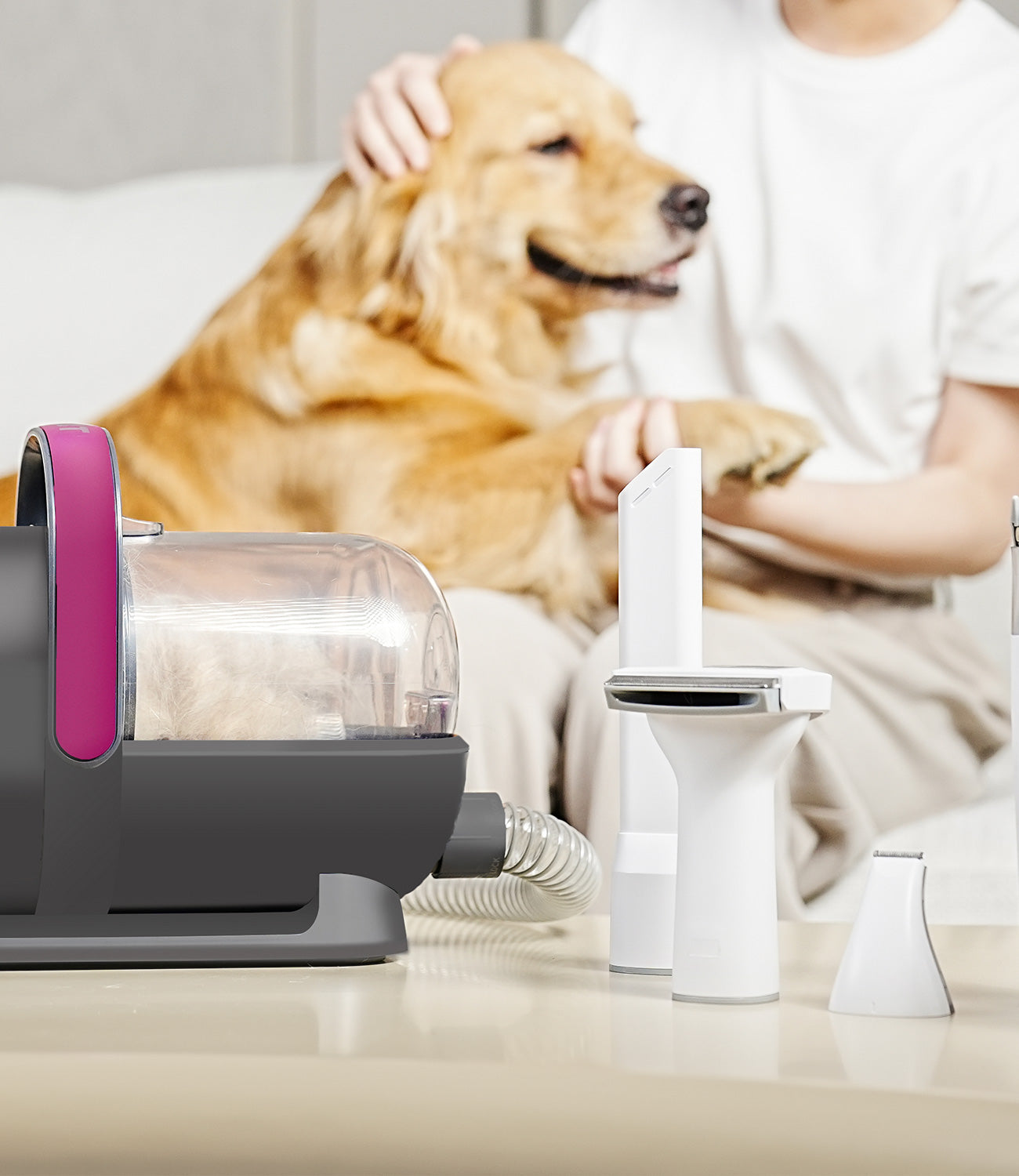 Brushing, Trimming and Vacuum All at Once
AIRCLIPPER is designed to be a mess-free home salon experience, which means there is no hair left for you to clean after as grooming and vacuum happen at the same time.
High-quality Brushes
It comes with two different brushing tools for your various grooming needs, great for most types of fur including double coated, curly short hair and etc.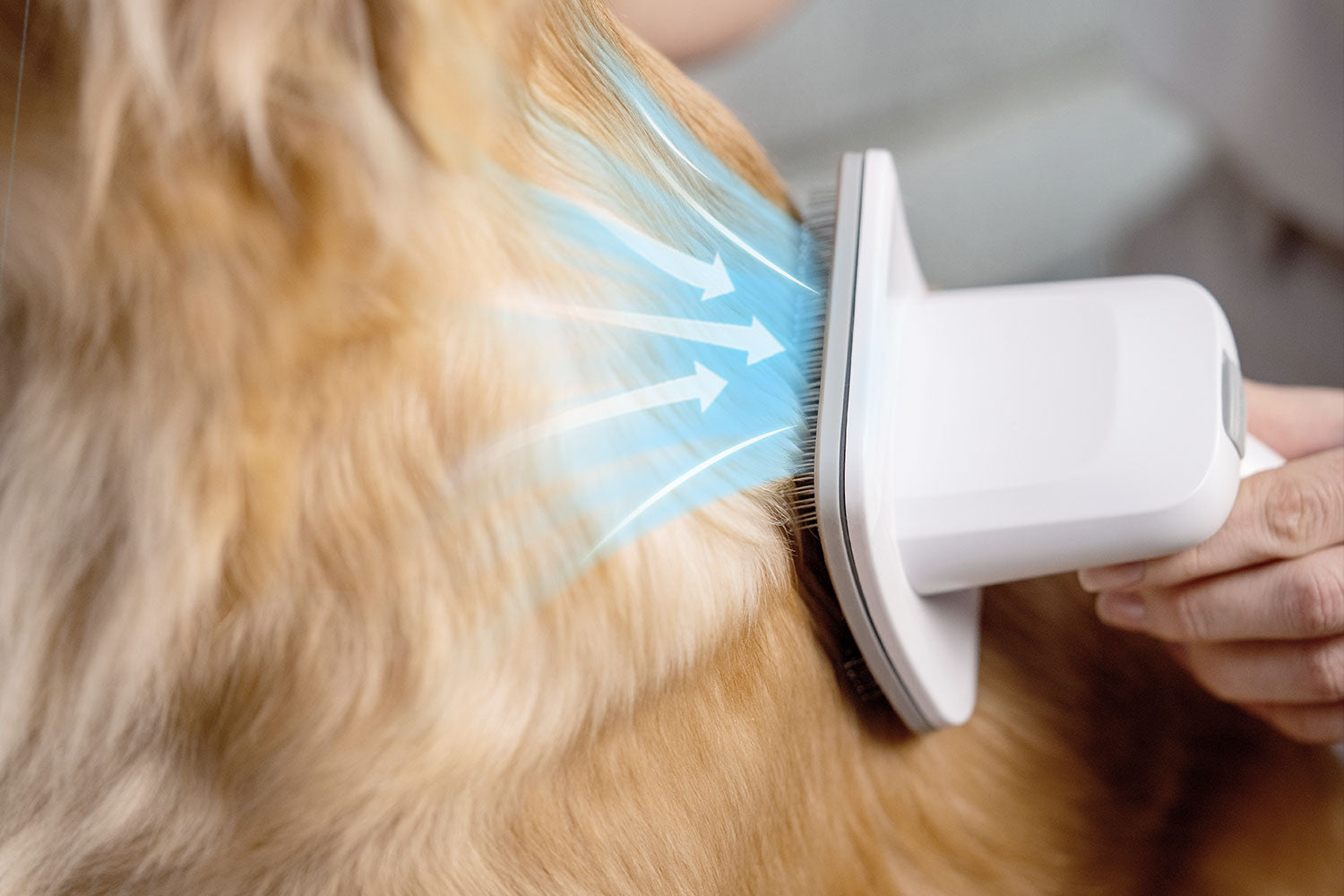 Grooming Brush
Our premium grooming brush is suitable for removing loose fur and helping untangle small mats for pets without causing discomfort, keeping their coat smooth and fluffy. Regular brushing sessions are great to bond with your pets.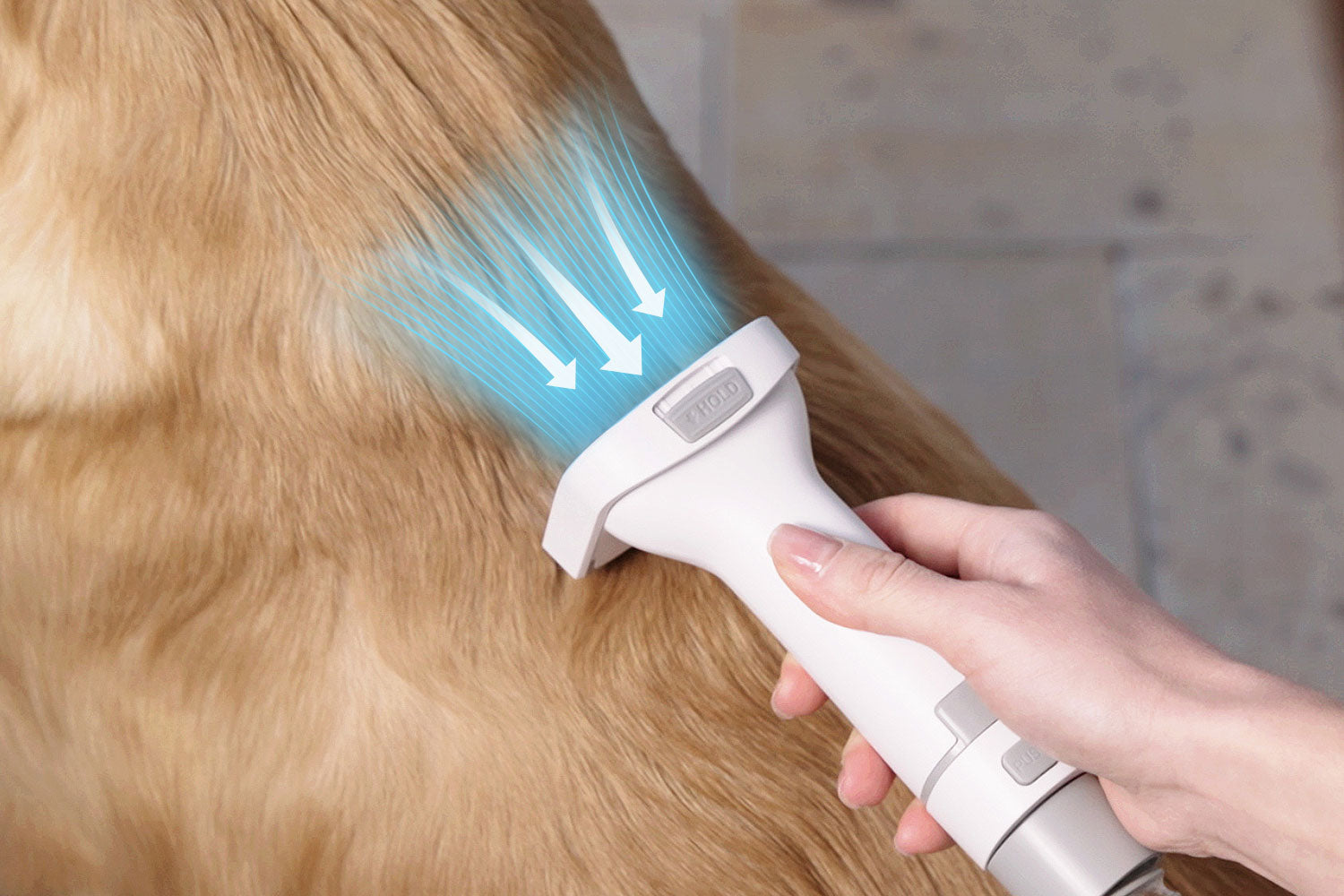 Deshedding Brush
The ideal tool to manage pet shedding at home is our durable deshedding brush. Weekly brushing helps remove dead undercoat hair without damaging the top coat. It also prevents knots and tangles from forming.
Crevice Tool
The nozzle head is to clean sofa, pets' bed, carpets and any hard-to-reach areas such as corners, keyboards and etc.
Professional Dual Blade Clipper
Suitable for any length of pet hair. Allowing you to control the length of your pets hair freely even you have no experience. DIY a special hair-cut for your furry friends.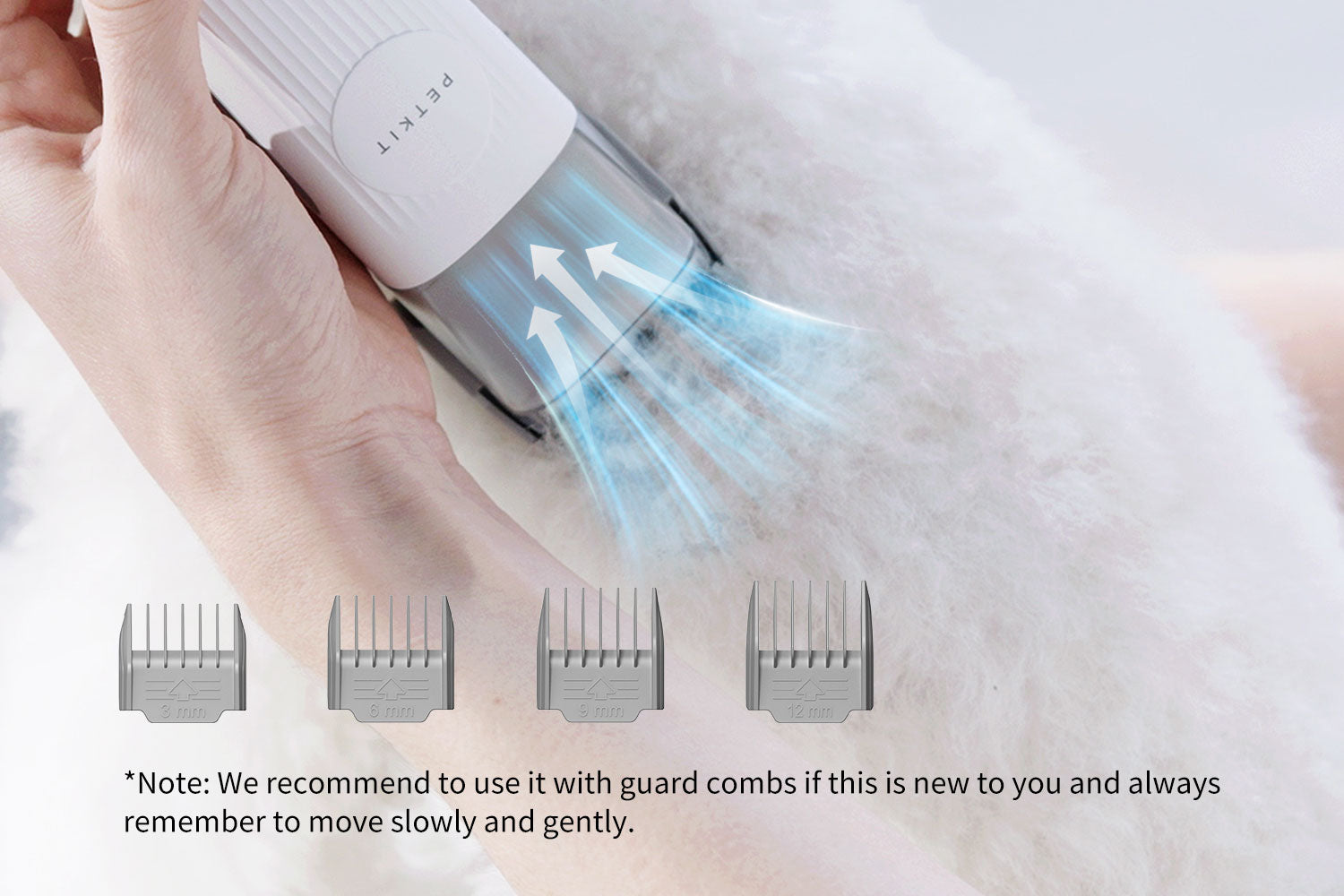 Electric Clipper
It comes with 4 detachable guard combs for different length.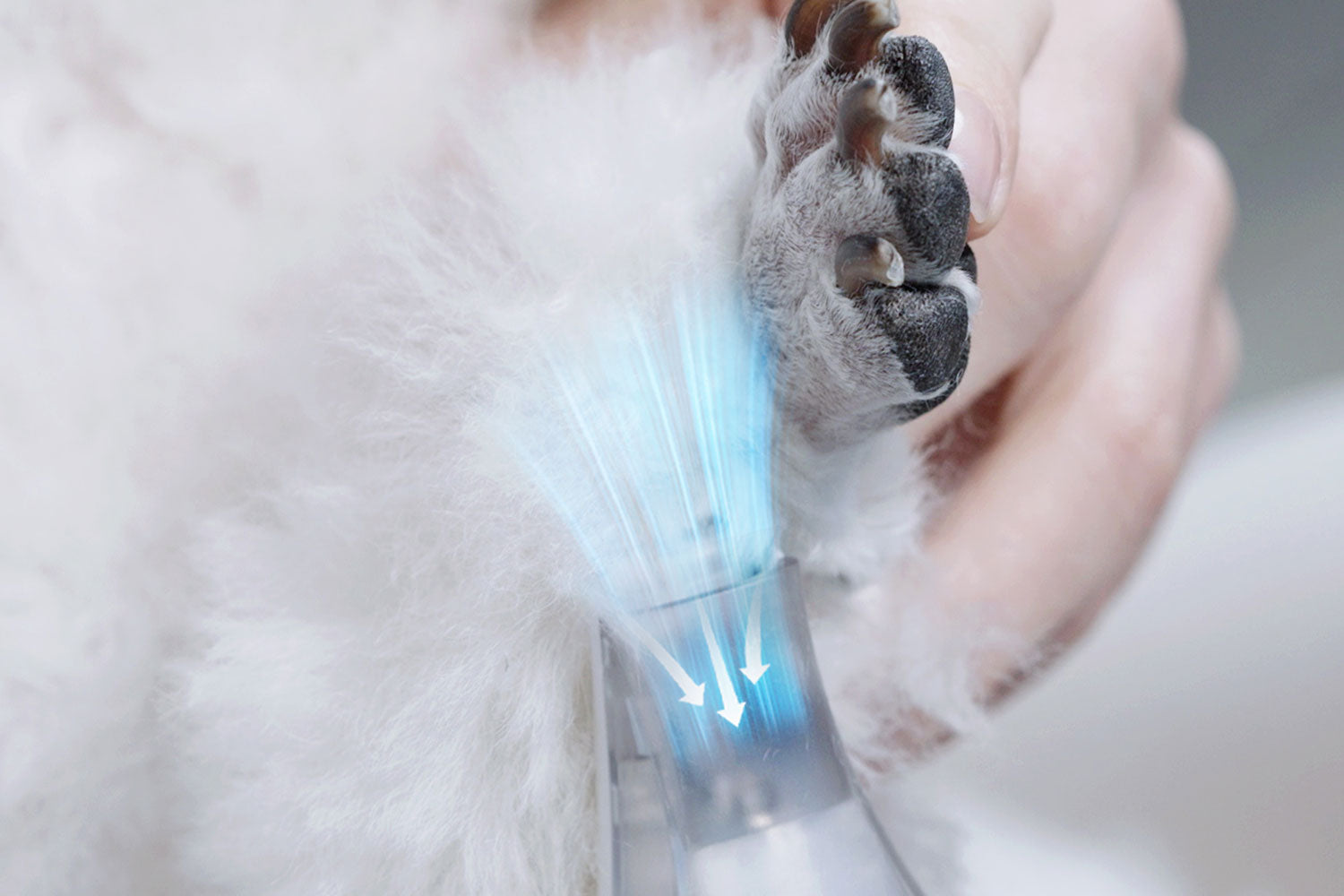 Paw Trimmer
 Used for paws, eyes, ears and face.
Snag-free & Smooth CuttingExperience
Powerful dual speed rotary motor of 5500-6300 rpm keeps a superior cutting performance, gliding right through even heavy curly hair or matted hair without unpleasant pulling or clogging.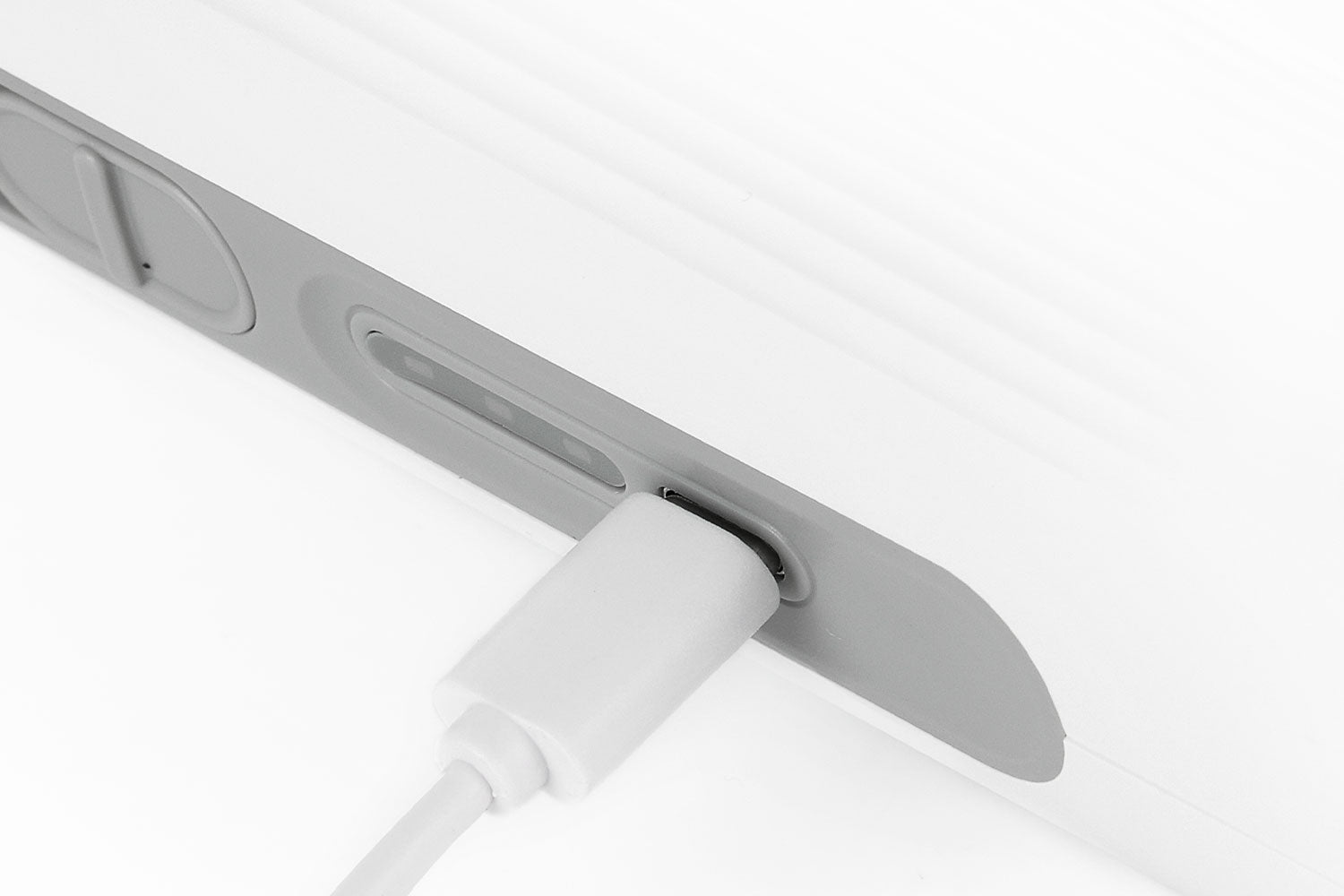 2.5 Continuous Working Hours
Sufficient Battery Life (max level) after full charge allows you to use it anywhere without the main machine.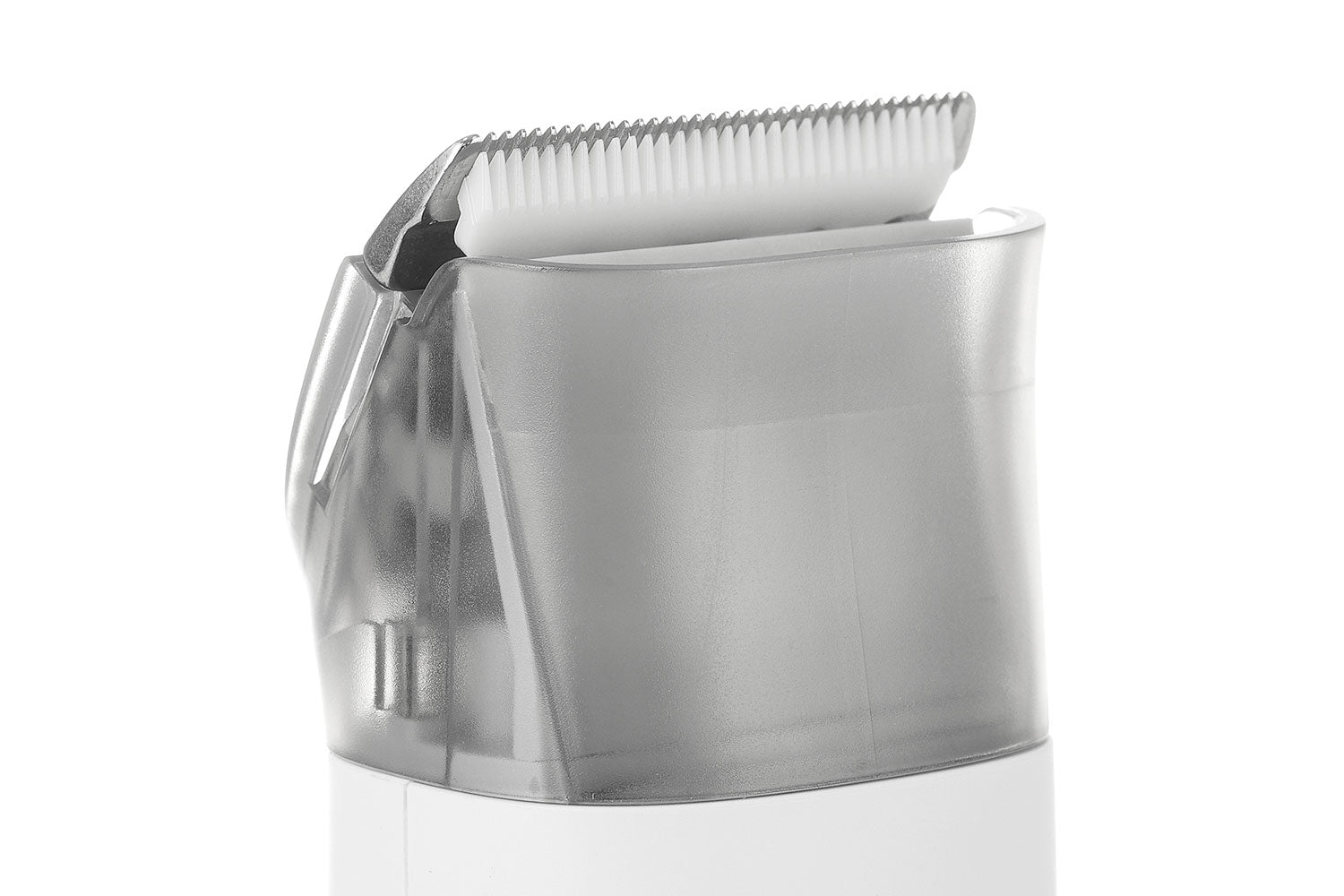 Safe, Sharp and Precise Blade
Carbon steel blade makes the clipper harder, sharper and more durable while ceramic moving blade tends to not get as hot and stays cooler during the clipping process , which is friendly to the most sensitive pet skin.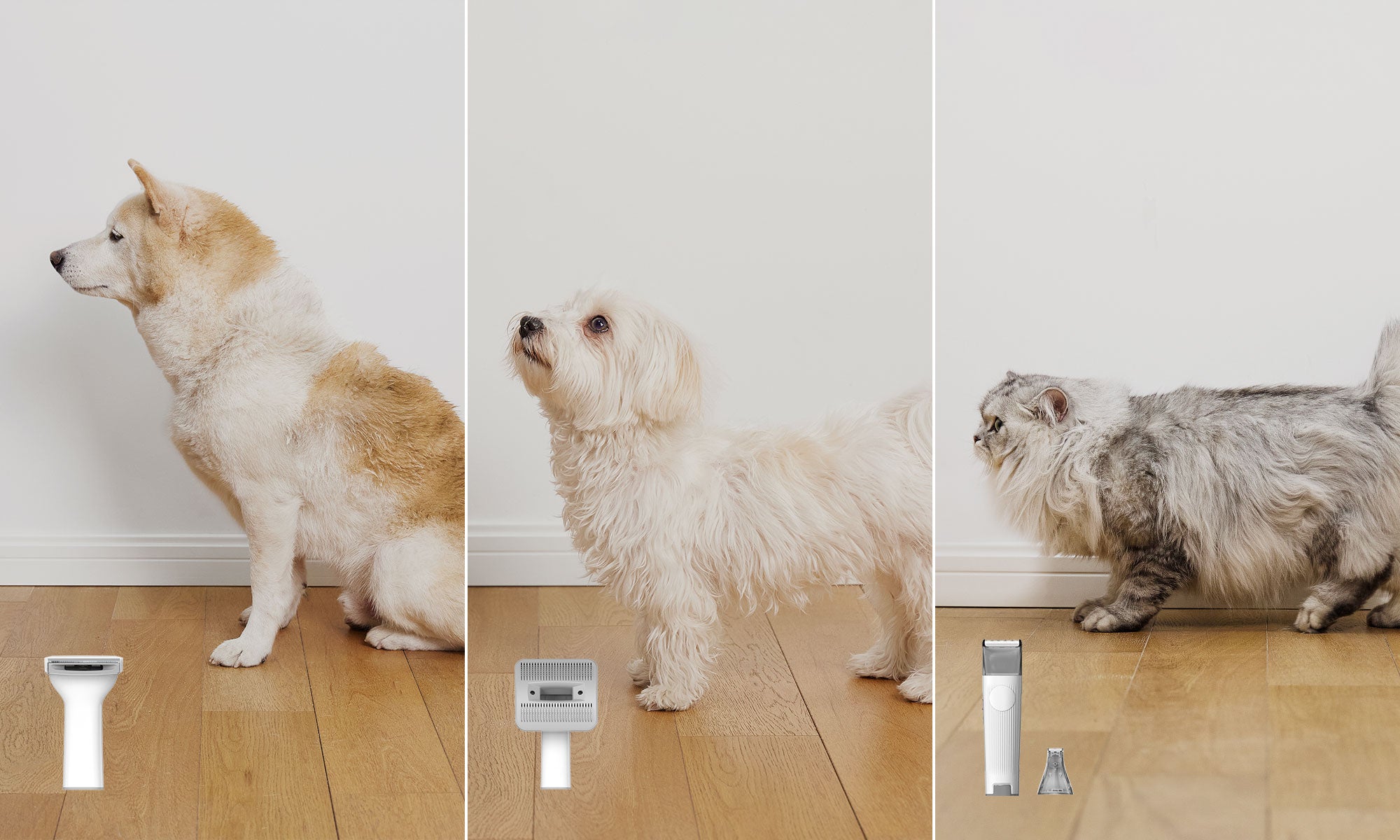 Before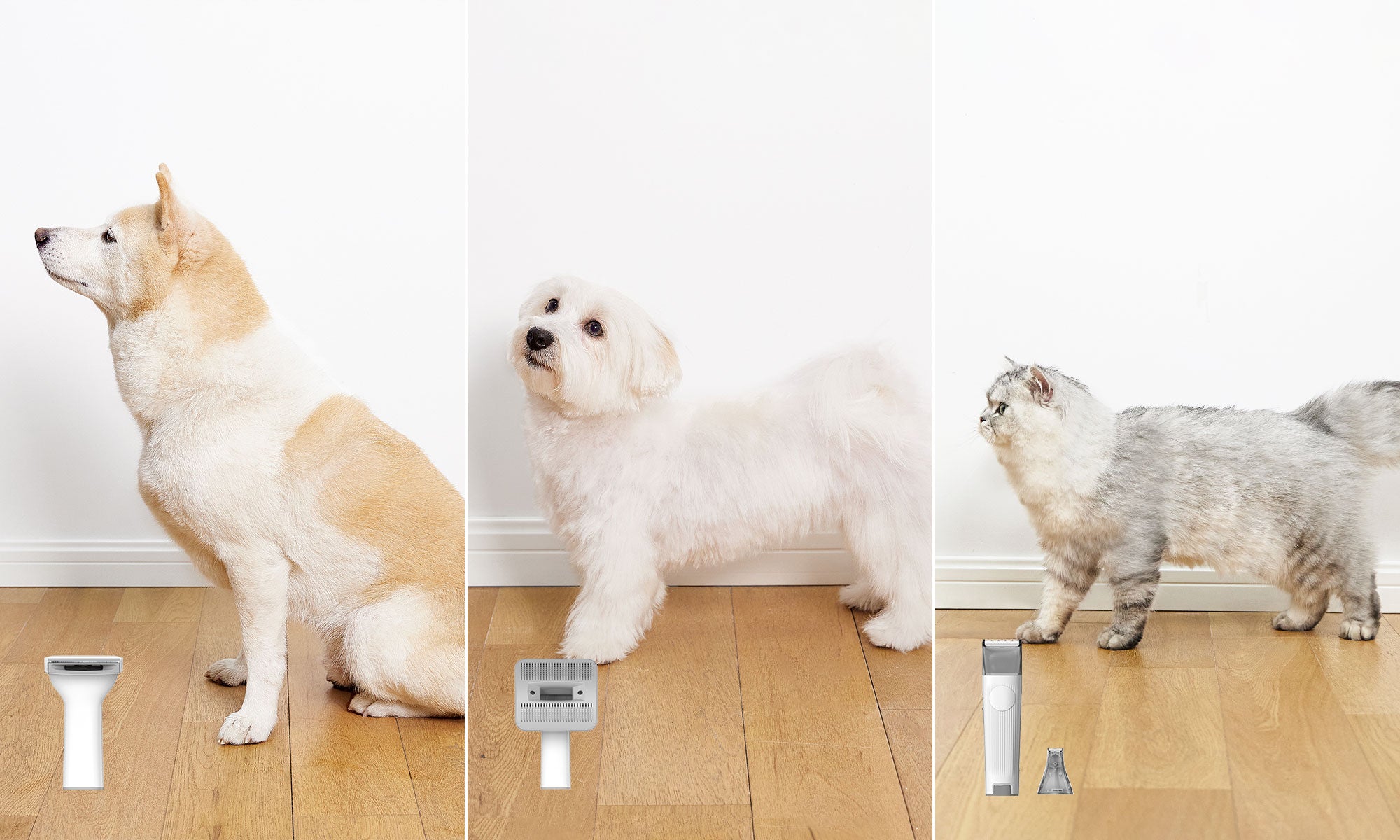 After
Strong Suction to End FurTornado
High speed premium motor is developed to process moderate to heavy loads, strong suction enables instant capture of pet hair before it's blowing all over the place.
≥10000pa
*based on third party laboratory data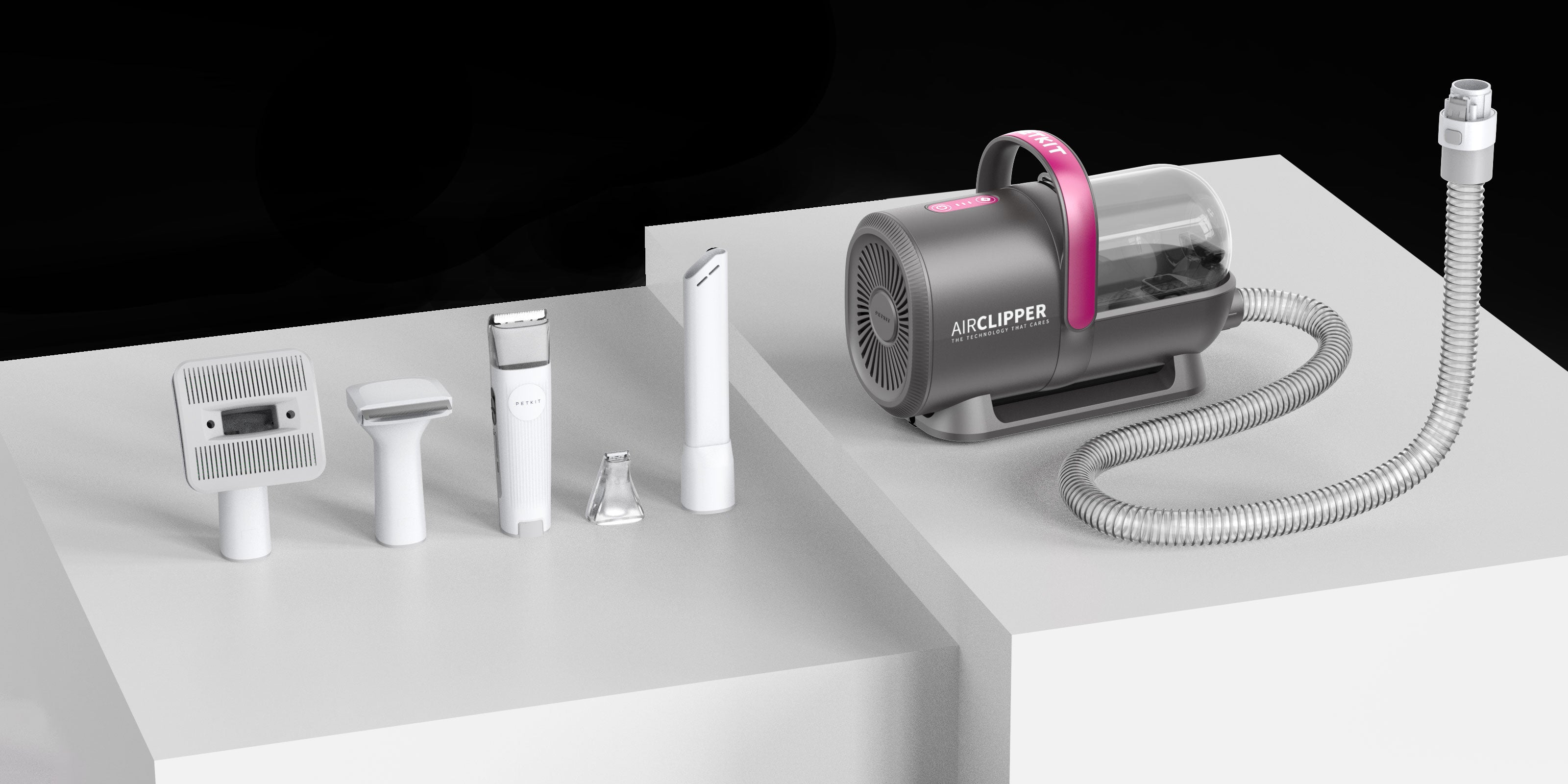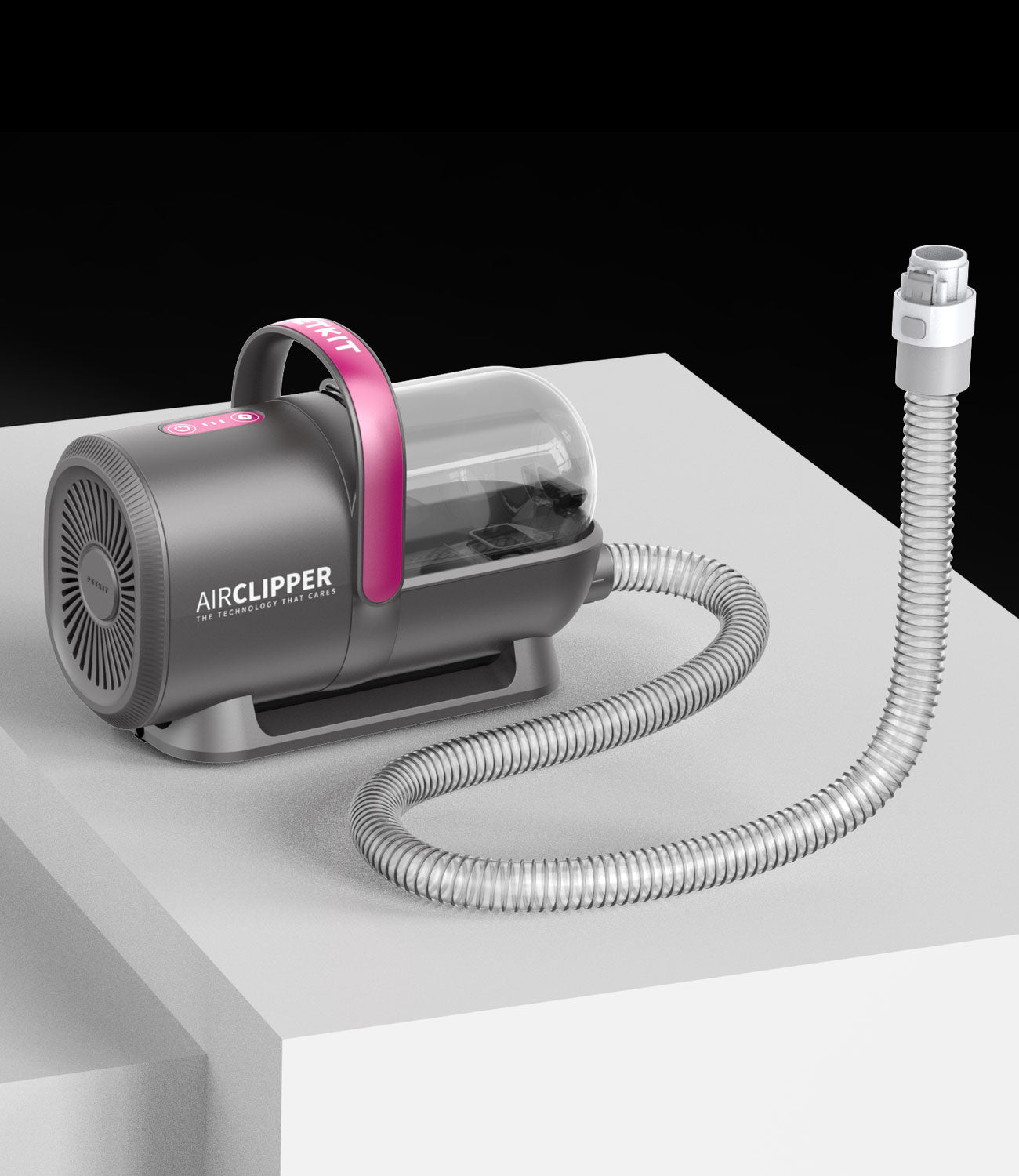 3 Suction Level
3 adjustable power modes to suit your best need.
Dust Cup
1.4L Large Dust Cup:
less frequent for you to empty the container.
One Click Empty: a mess-free cleaning experience design.
Dust cup is washable including the filters, easy for deep clean and maintenance.
Longer Hose for More Flexibility
Detachable 59 inch long flexible hose islonger than others on the market,you do not need to move around the machine while vacuum any hard-to-reach areas.
60dB Minimized Noise Level
AIRCLIPPER adopted the latest noise reduction technology to minimize the sound level without compromising suction performance.
(Note: Introduce AIRCLIPPER to your pets slowly from the mild suction level if they are extremely sensitive to sound)

NOTE
1.If you point the trimming head down toward your pet when trimming, it may result in trimming the hair shorter than intended or damaging your pet's skin.
2.When trimming, make sure your pet's hair is dry. If your pet's hair is overly wet it will make trimming more difficult and dull the trimming blade.
3. Do not press the trimmer head against the skin when trimming, otherwise the skin will be scratched.
This product is rated 5.0 of 5.0 stars.
It has received 16 reviews.
Potato Approved
My anxious cat did well with this. A bit noises than expected but not too terrible. Great machine for a first time user.
Changing my rating from 1 to 5
My original order did not arrive and I left a 1 star review. The customer support team reached out and after some dialogue resent my order. My package arrived today and I put it to use immediately. It worked exactly as advertised! My cats were hesitant at first because of the sound the vacuum element made, but after watching me use it on myself and then enjoying the feeling of being groomed they warmed to it. At the end of the grooming session there was no massy remnants to clean up and no residual dander to worry about. My husband and several friends are allergic to cat dander, so daily grooming and complete cleanup are a must. This product is well worth the cost because it makes grooming more effective (saving me time) and makes cleanup a breeze (saving me worry).
Good for dogs that like to eat hair as you trim.
This vacuum is still loud enough to scare my dog. Not to a point of being terrified, but enough for her not to like it. It is not like running a shop vac, but it is far from noiseless. After about 5 minutes or so with this vacuum my dog understood that the attachment's were not going to hurt her and she started to enjoy being groomed. I ended up using all of the included attachments on my dog. They all worked as intended. The attachments swapped out quickly and effortlessly. The paw trimmer is nimble enough to go in between my dogs nails. Making it easier to trim her nails when needed. The deshedder removes more loose hair that just using a manual tool. It also does it in in about a tenth of the time. Much faster that using manual tools. This is a great tool to have in my household. For the price, I think this is a great quality grooming vacuum.
Good Quality
Glad to have bought this clipper. Had just tried it last Sunday with my long-haired cat as it took a while to get him used to the vacuum sound. It has complete accessories and bag to hold them in. Not sure how long this will last so I will have to wait and see.
So easy to use!!
The pet grooming vacuum comes with eveything needed to trim your fur babies in the comfort of your own home. The pet grooming vacuum includes everything needed for short or long haired animals. The vaccum collects the pet hair as you go making cleanup a complete breeze. The vaccum operates very low so that the noise does not startle your pet. The clipper is partially charged right out of the box and includes a charging cable. The 1.4L dust cup is also a welcome addition, as it allows you to groom multiple pets without having to stop and empty the cup frequently. This is especially helpful for those with multiple pets or larger breeds that shed more than others. Another great feature of the pet grooming vacuum is its precision paw trimmer, which allows you to trim your pet's paws with ease and accuracy. This can be a challenging task for many pet owners, but the grooming vacuum makes it simple and stress free. Overall, I would highly recommend the pet grooming vaccuum to any pet owner who wants to keep their fur baby looking and feeling their best. Its powerful vacuum motor, precision paw trimmer, and large dust cup make it a versatile and effective grooming tool that is sure to make pet grooming a breeze.