PETKIT Fresh Element Infinity - 3L
---
* Please note that we are unable to deliver to PO Box Addresses.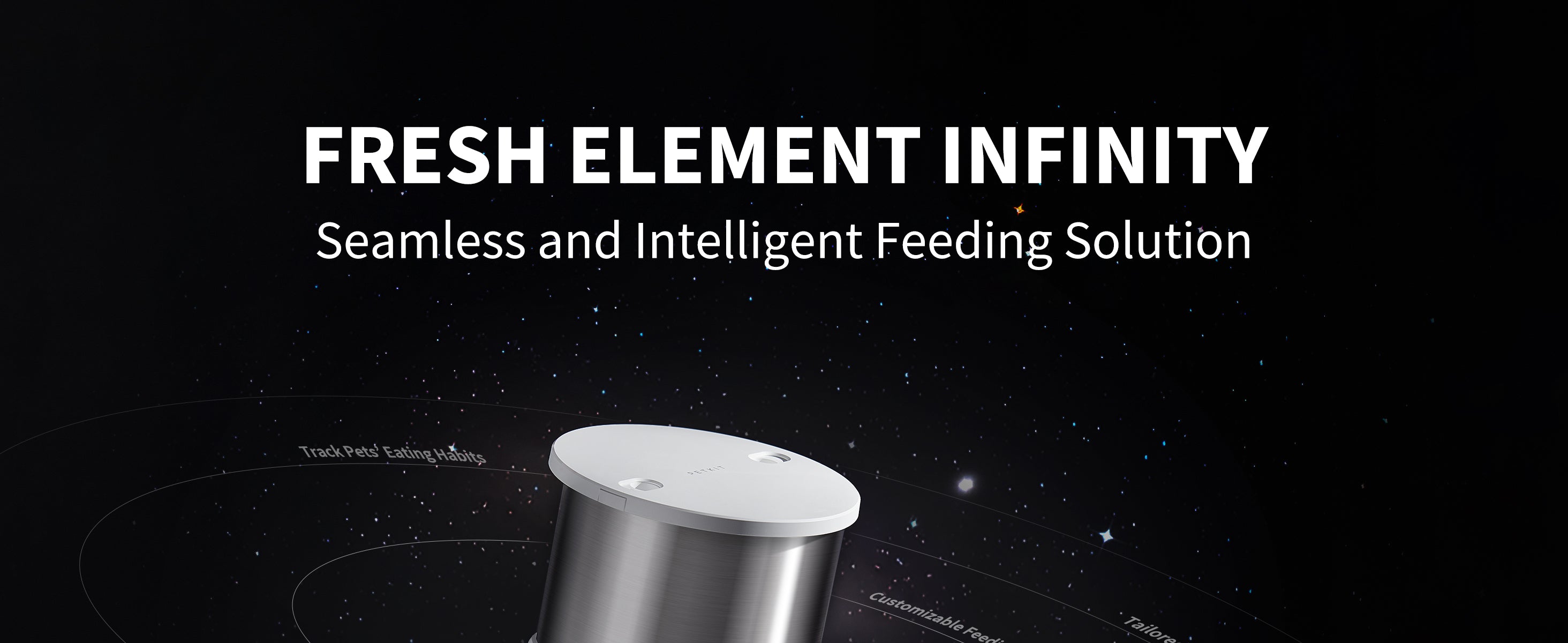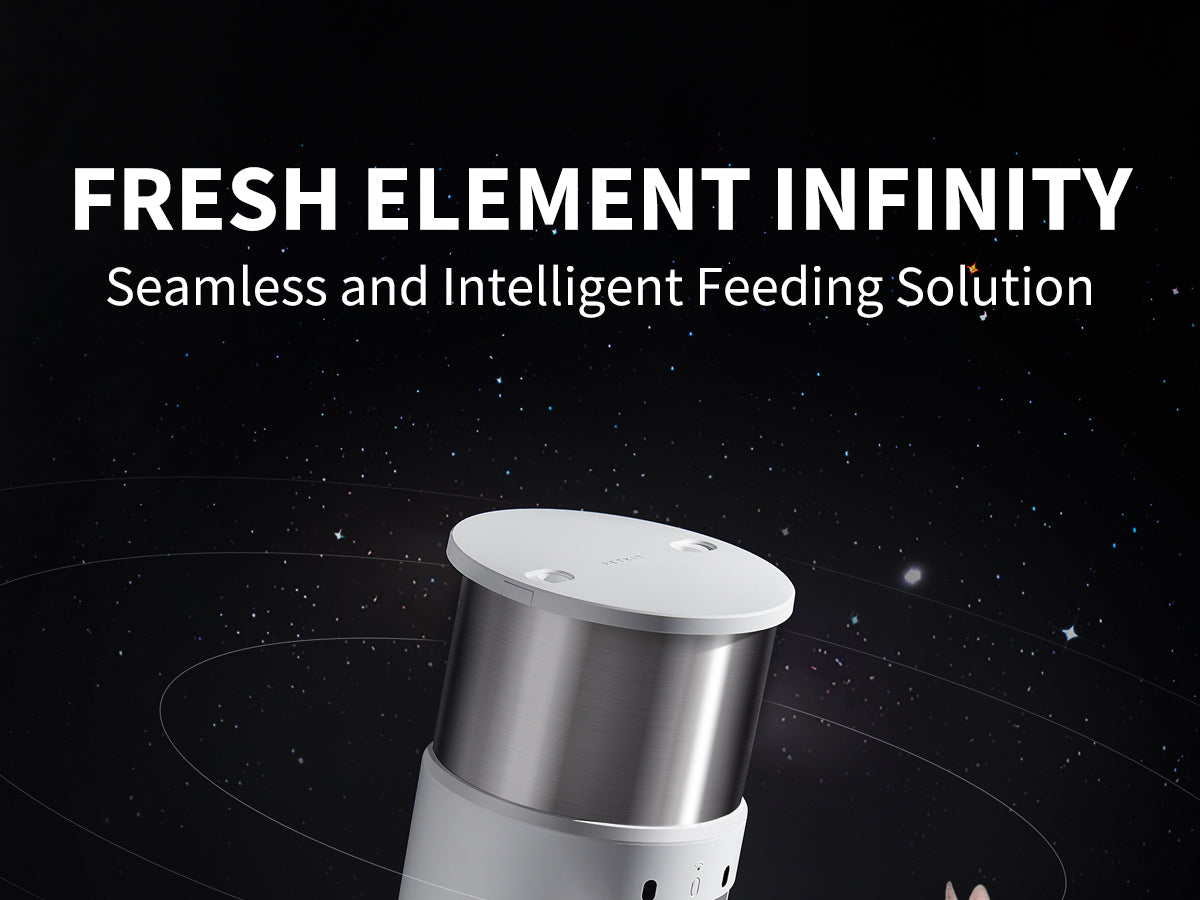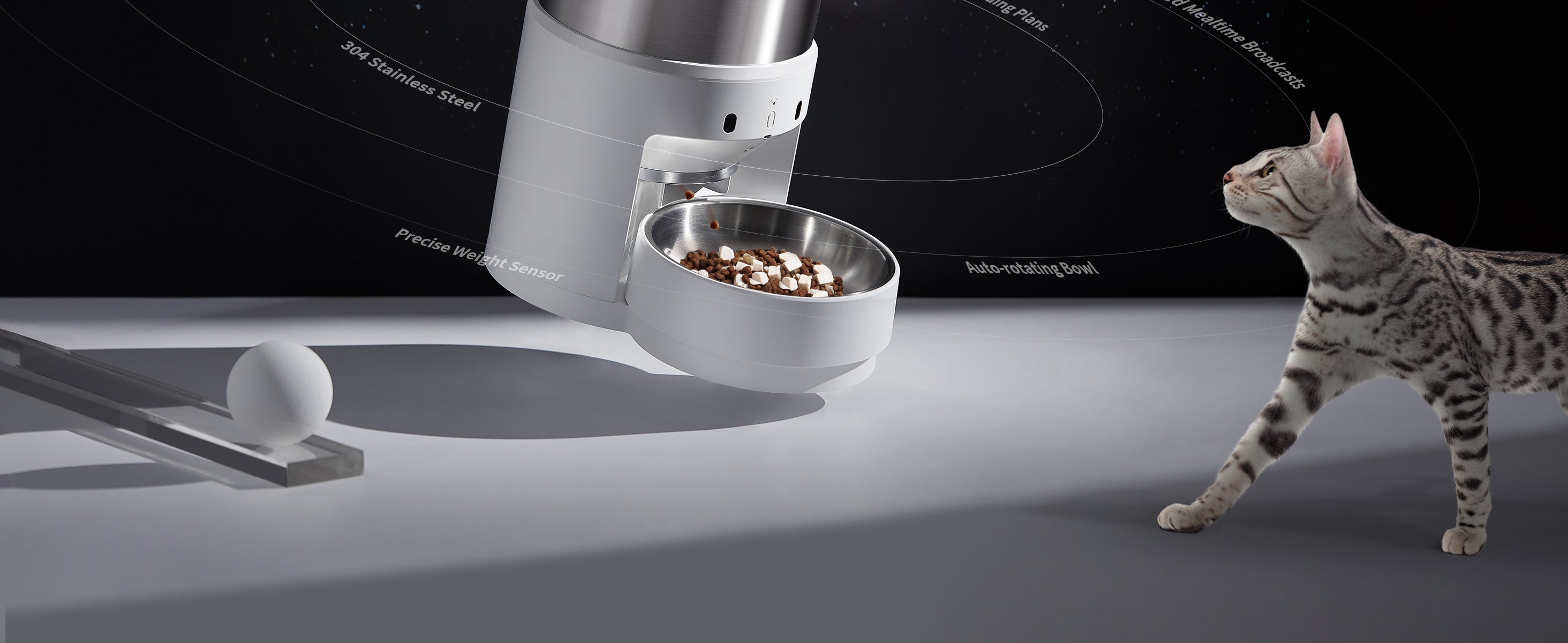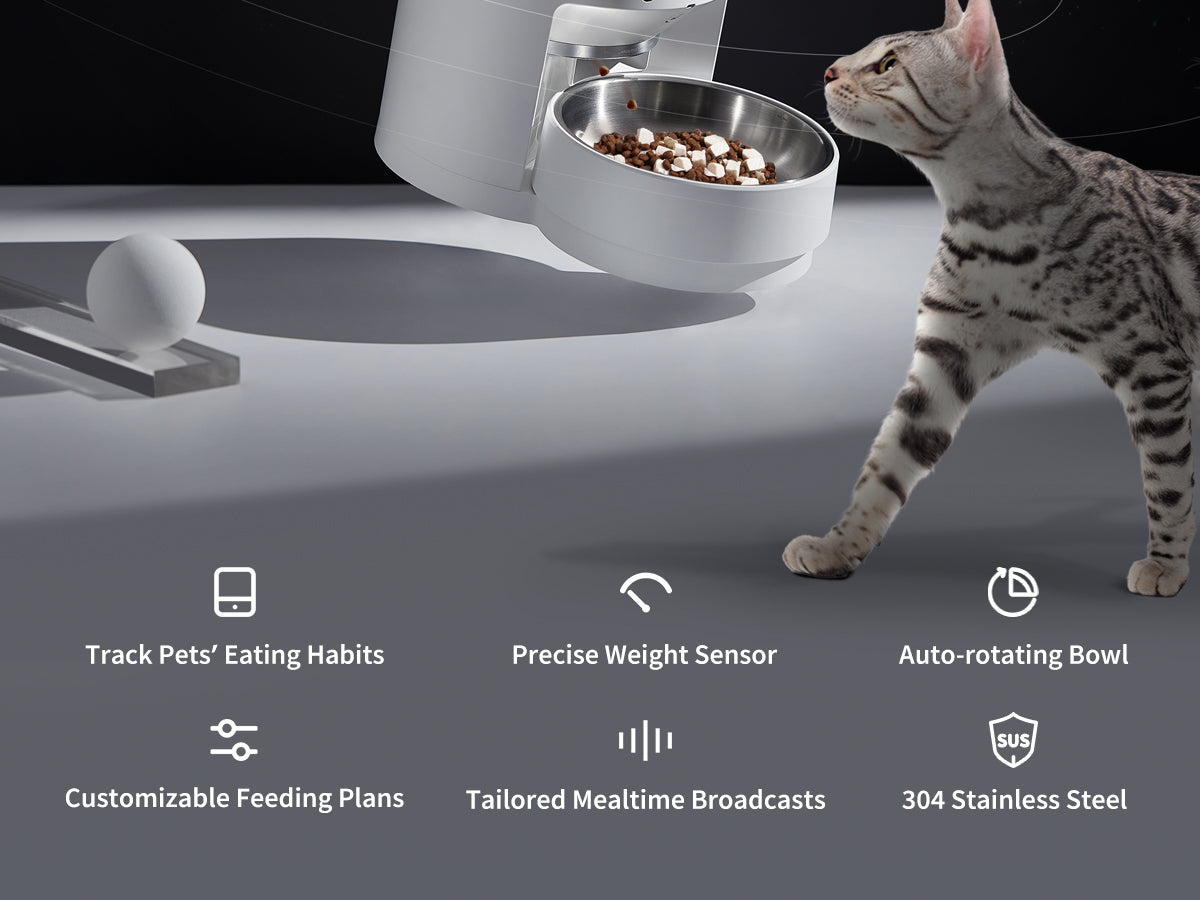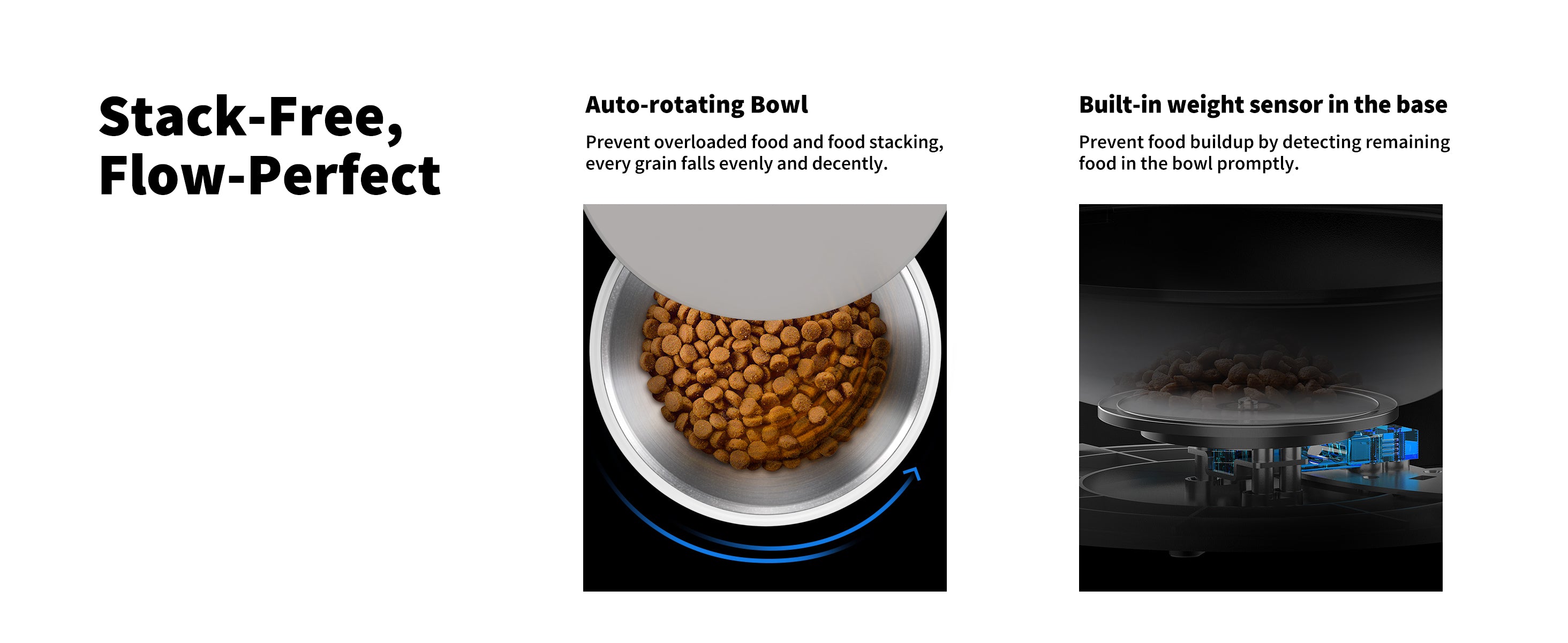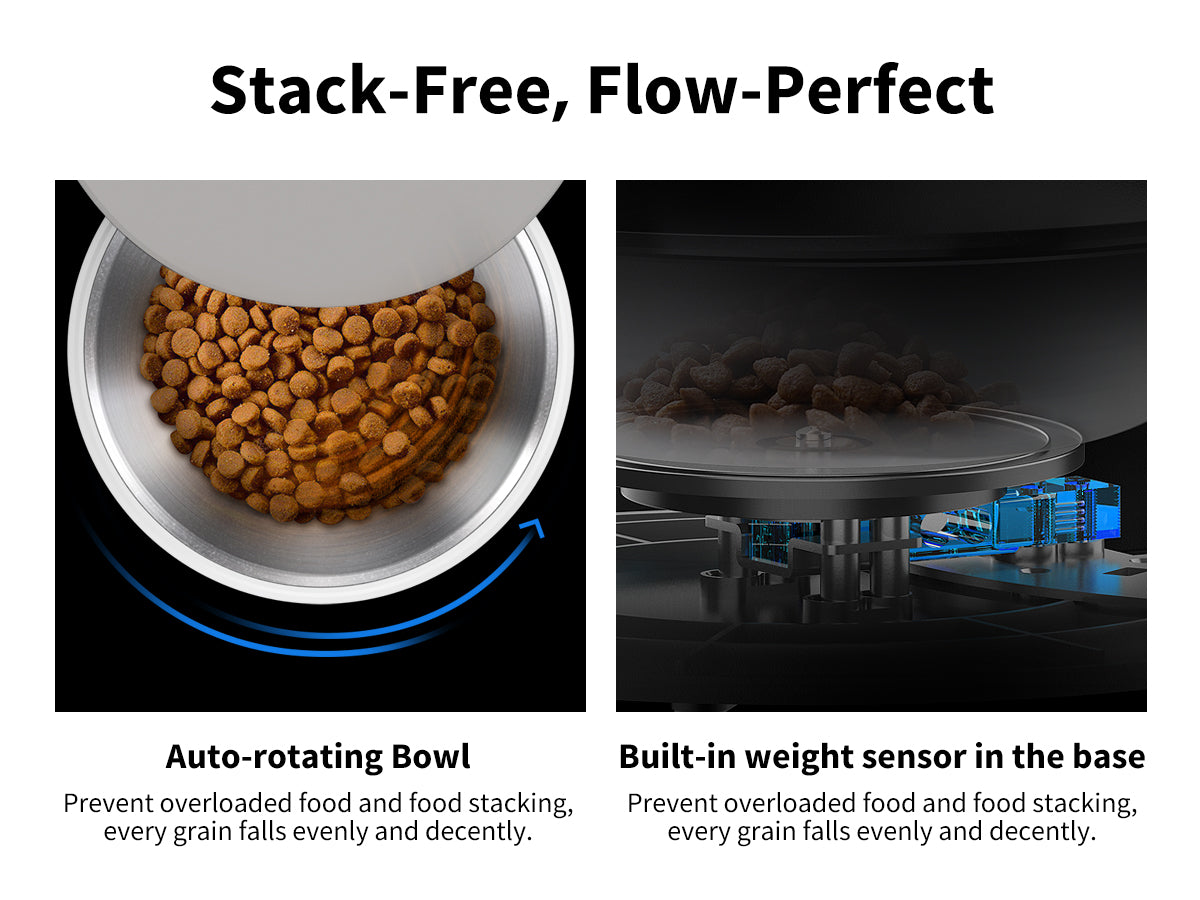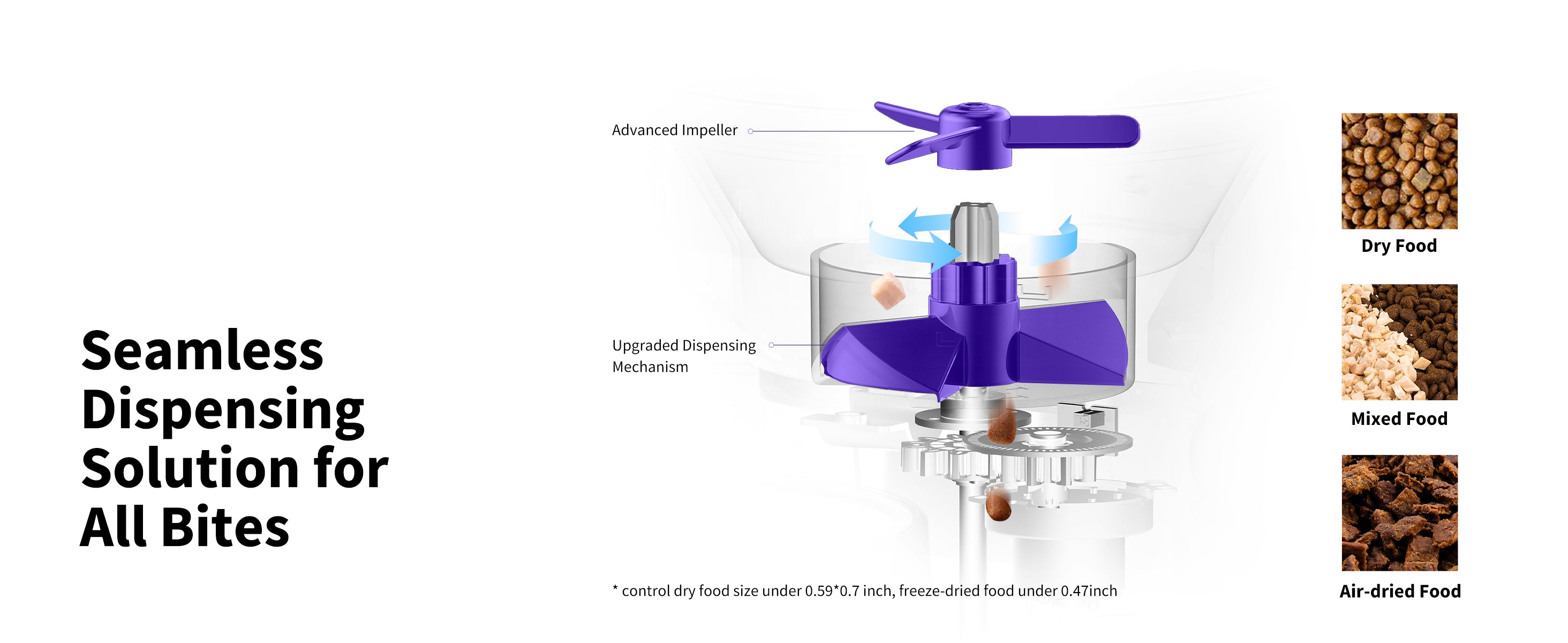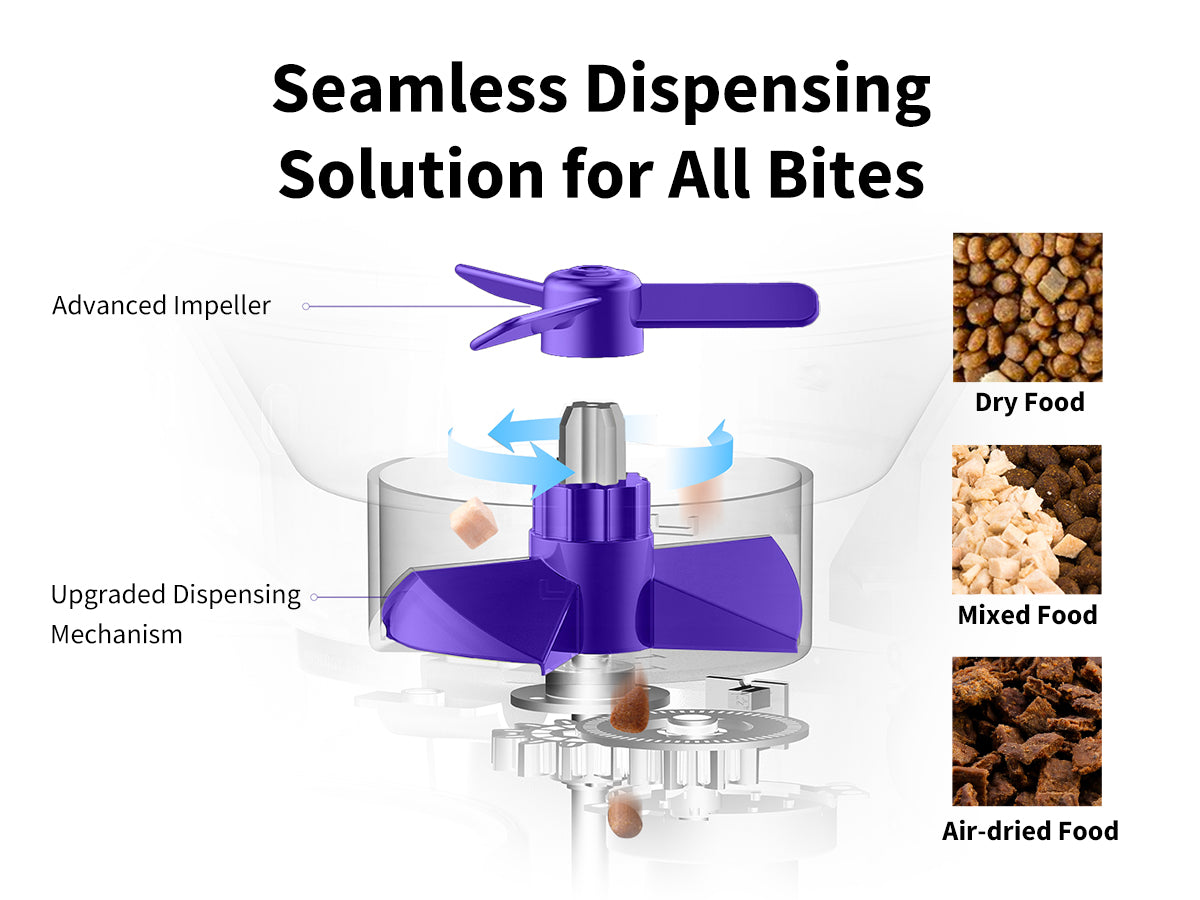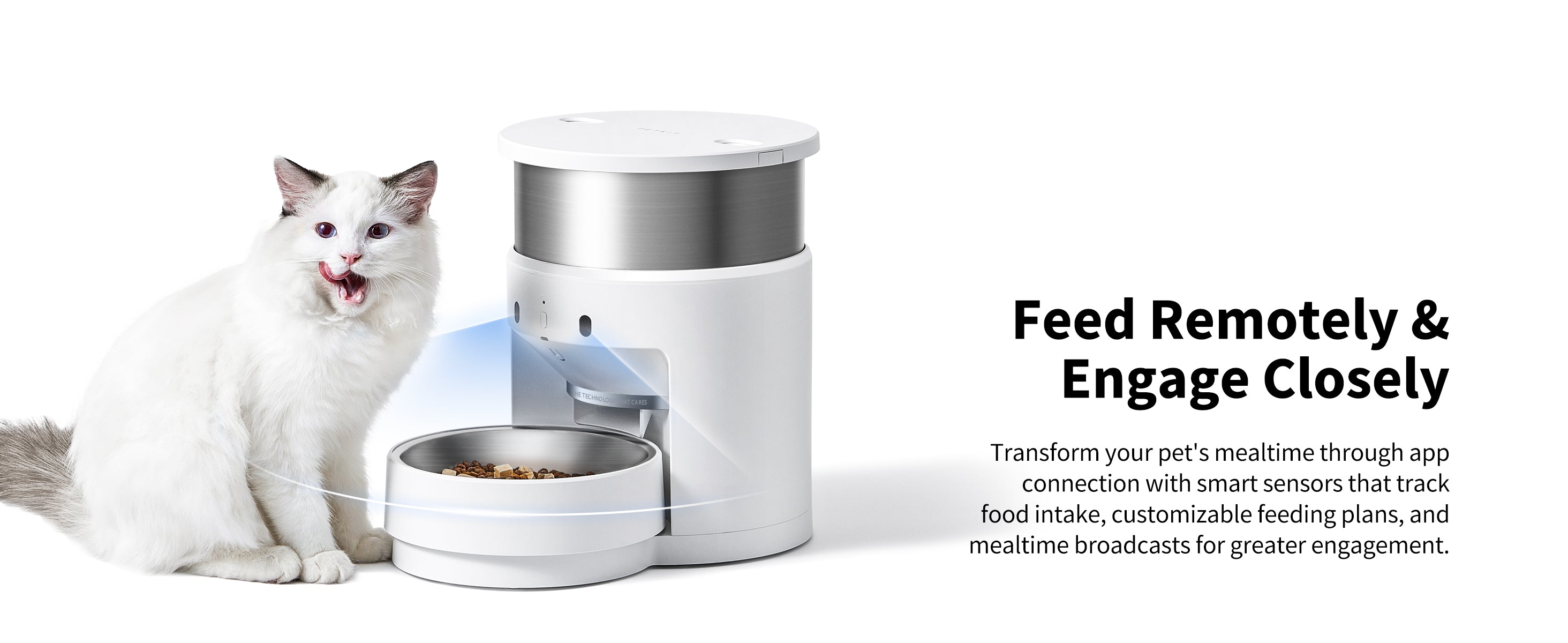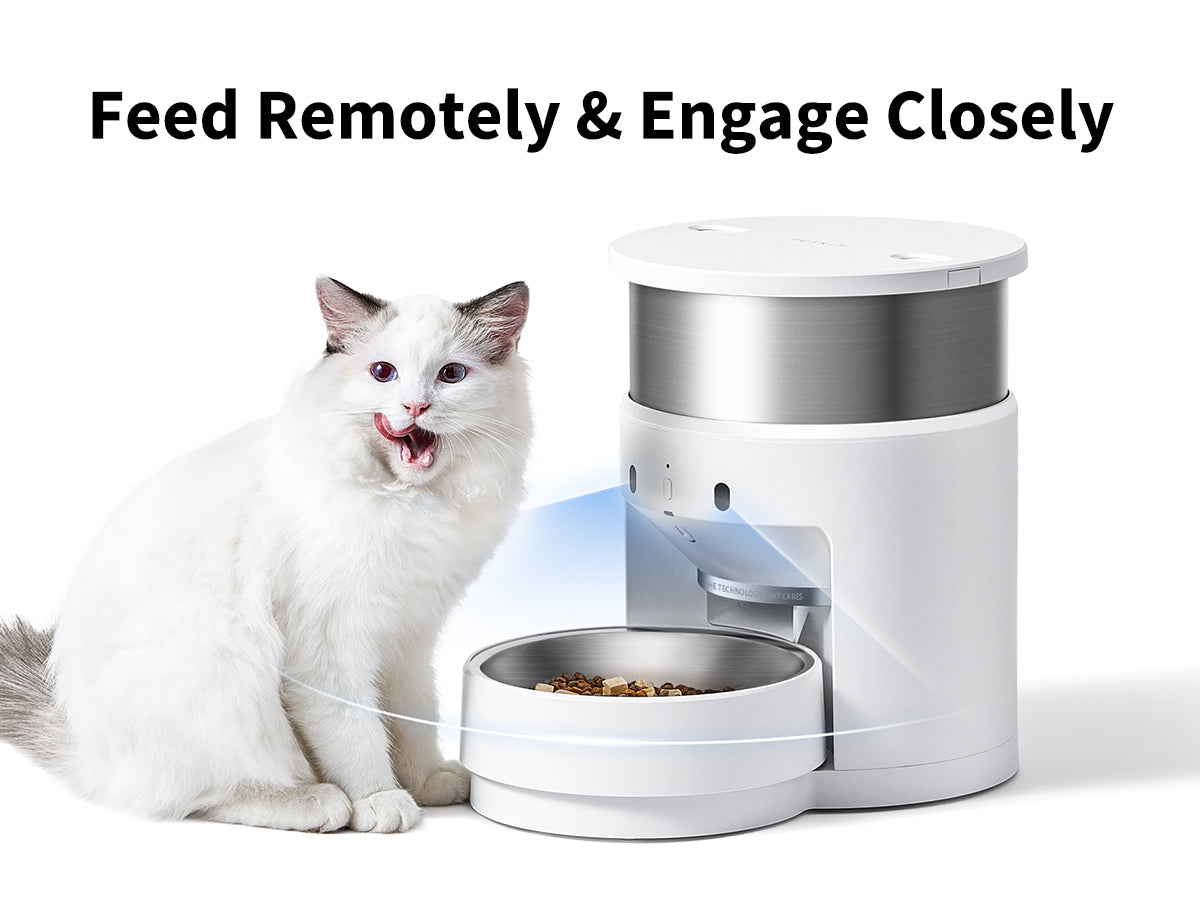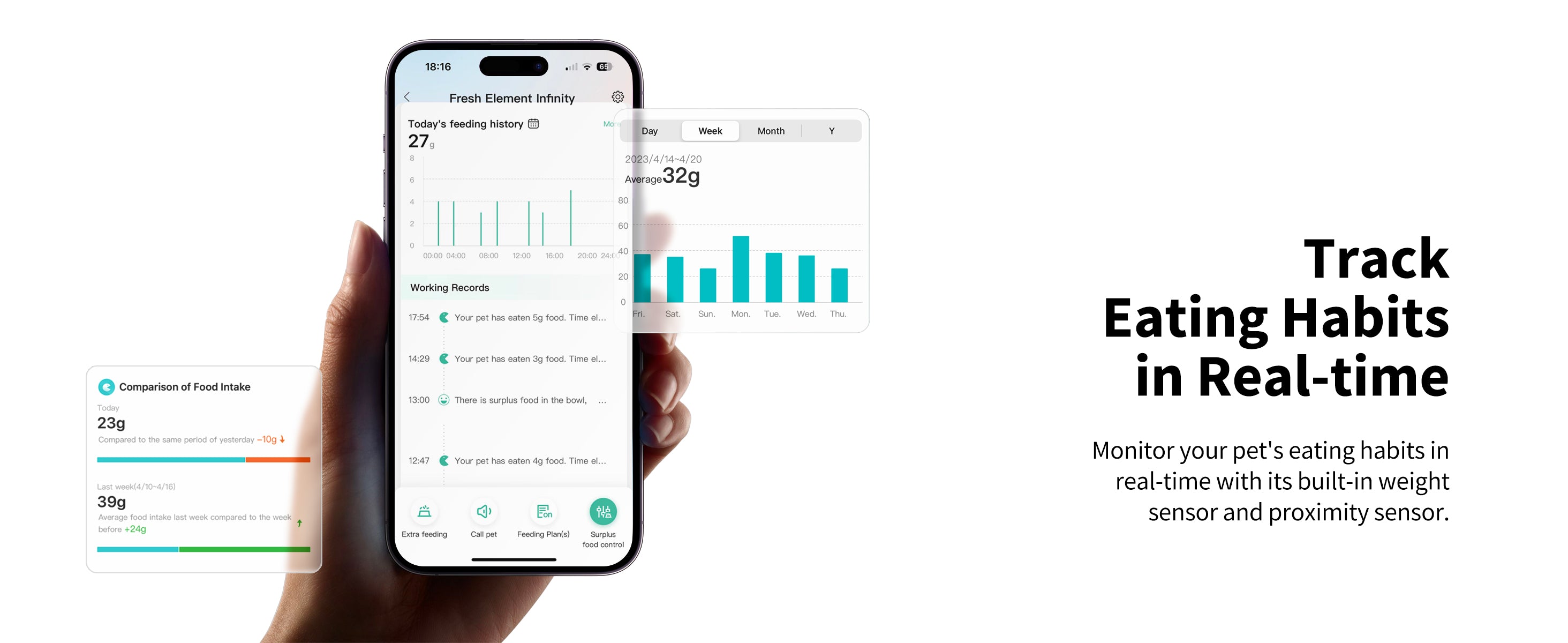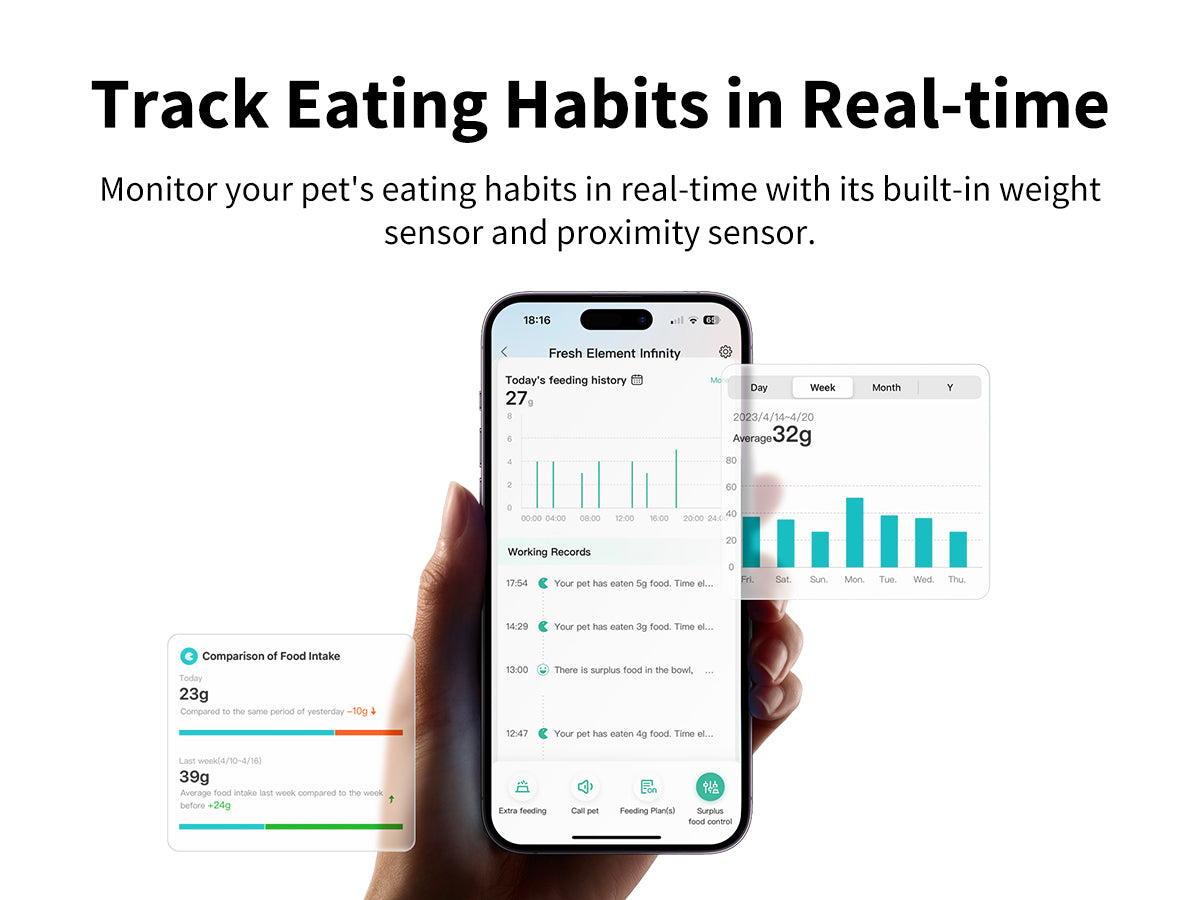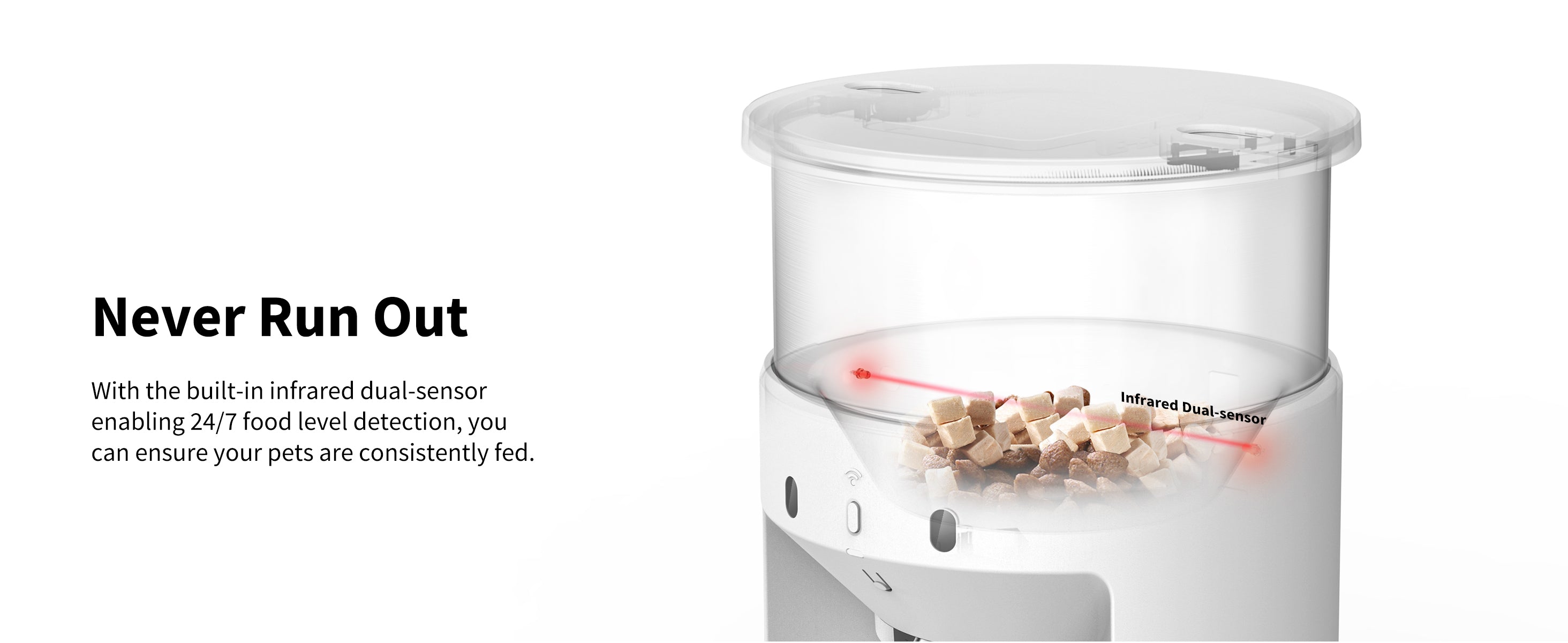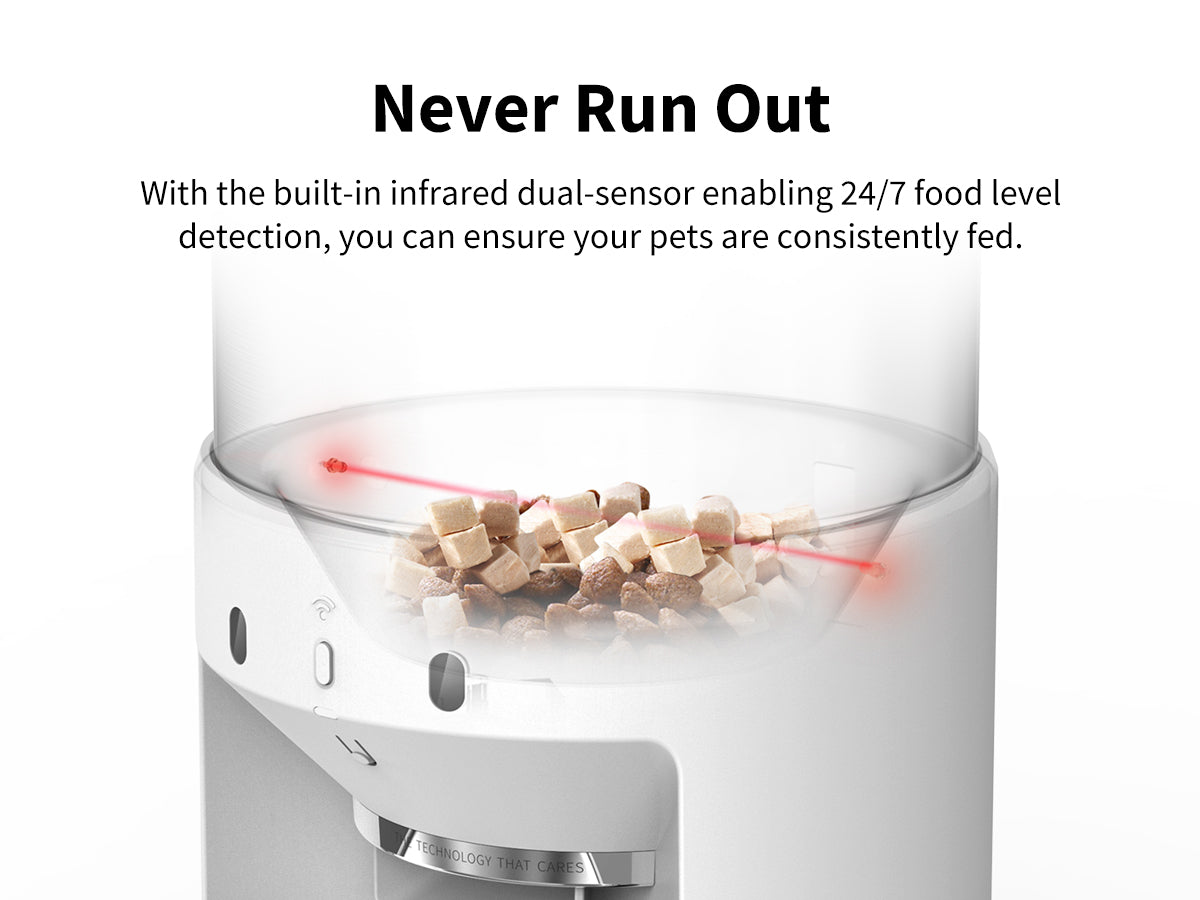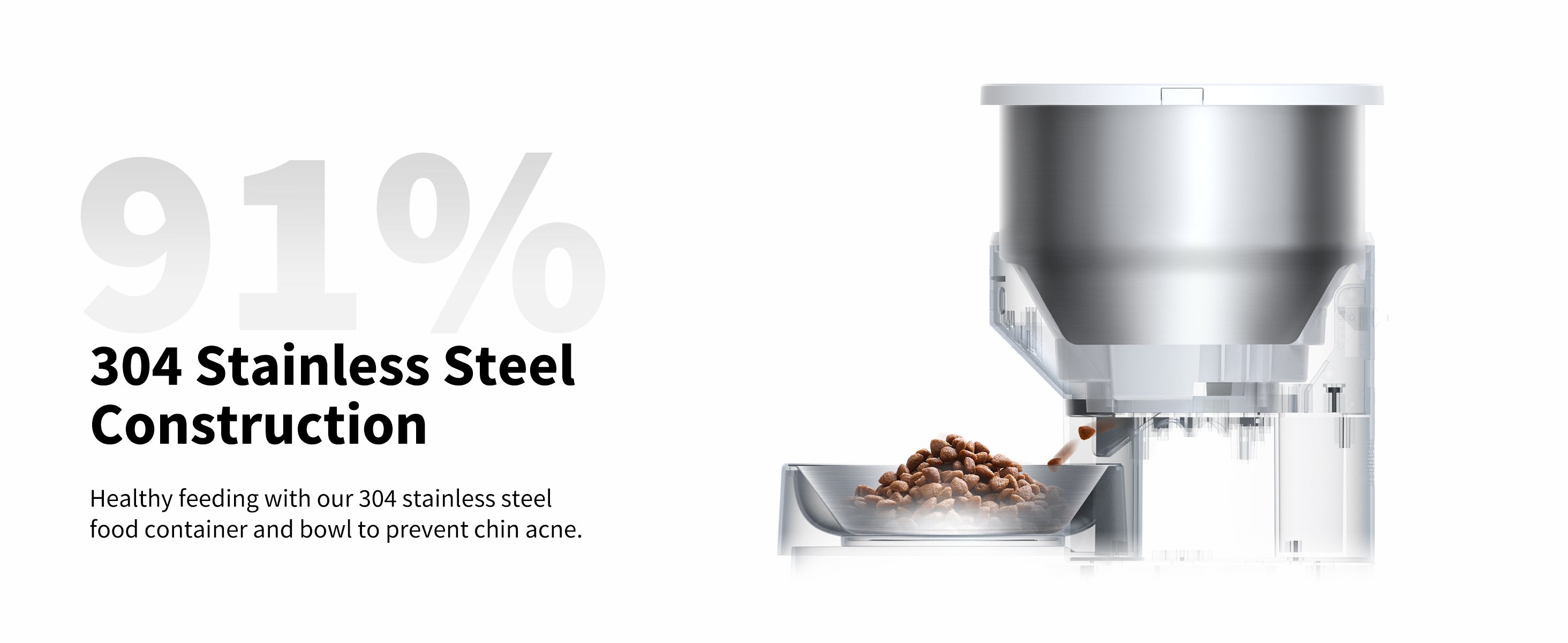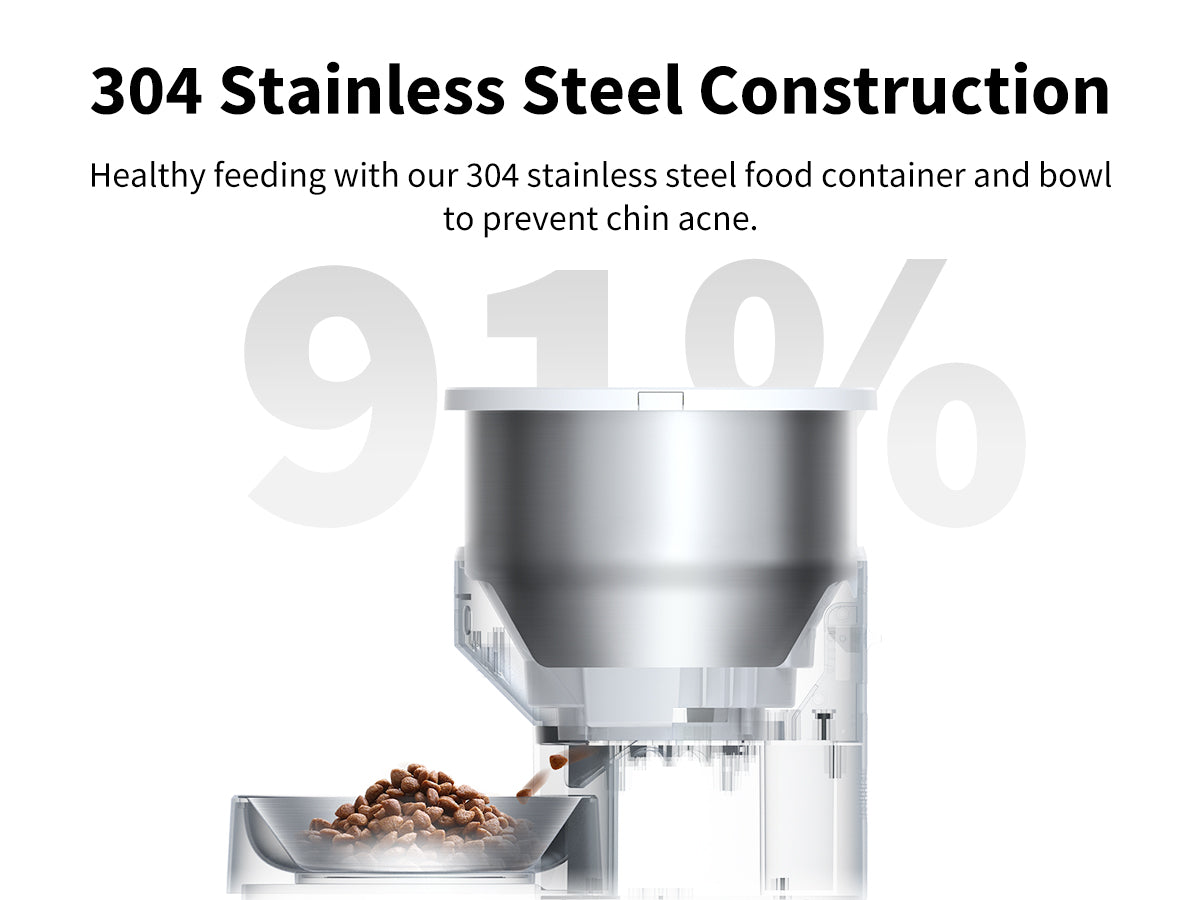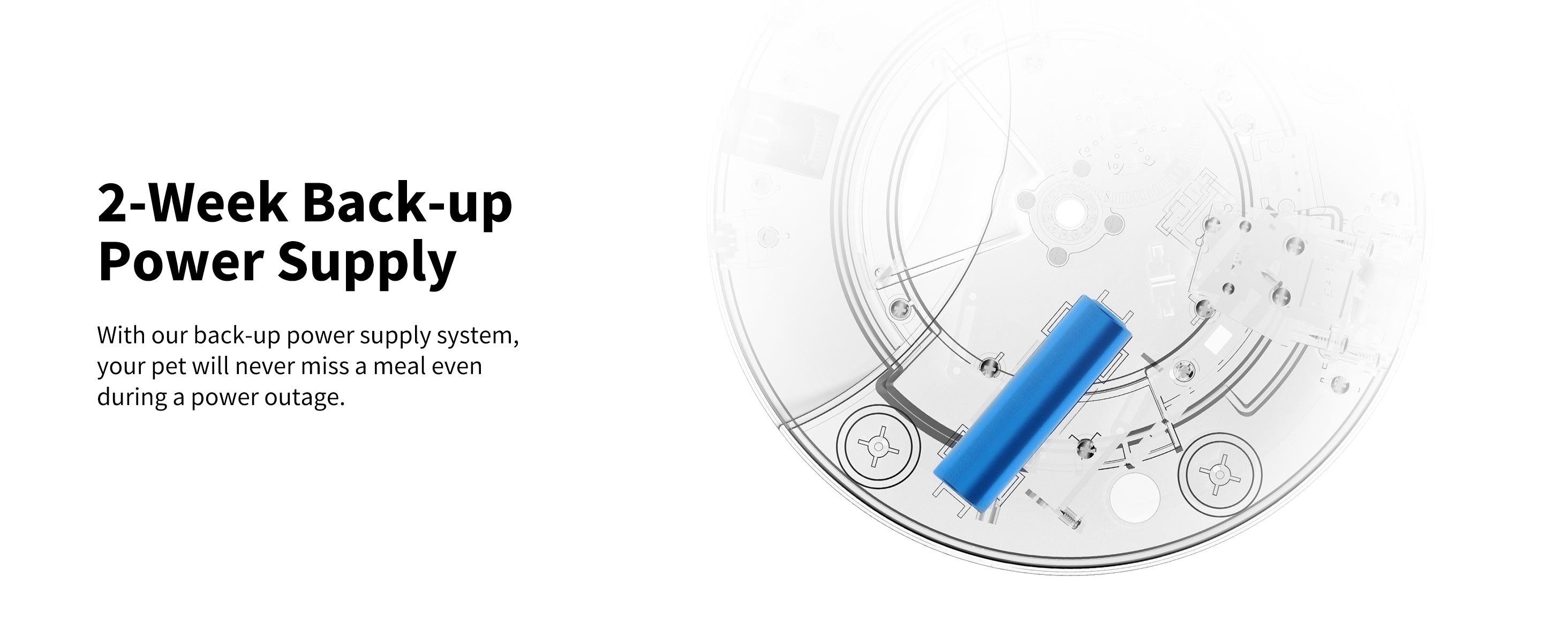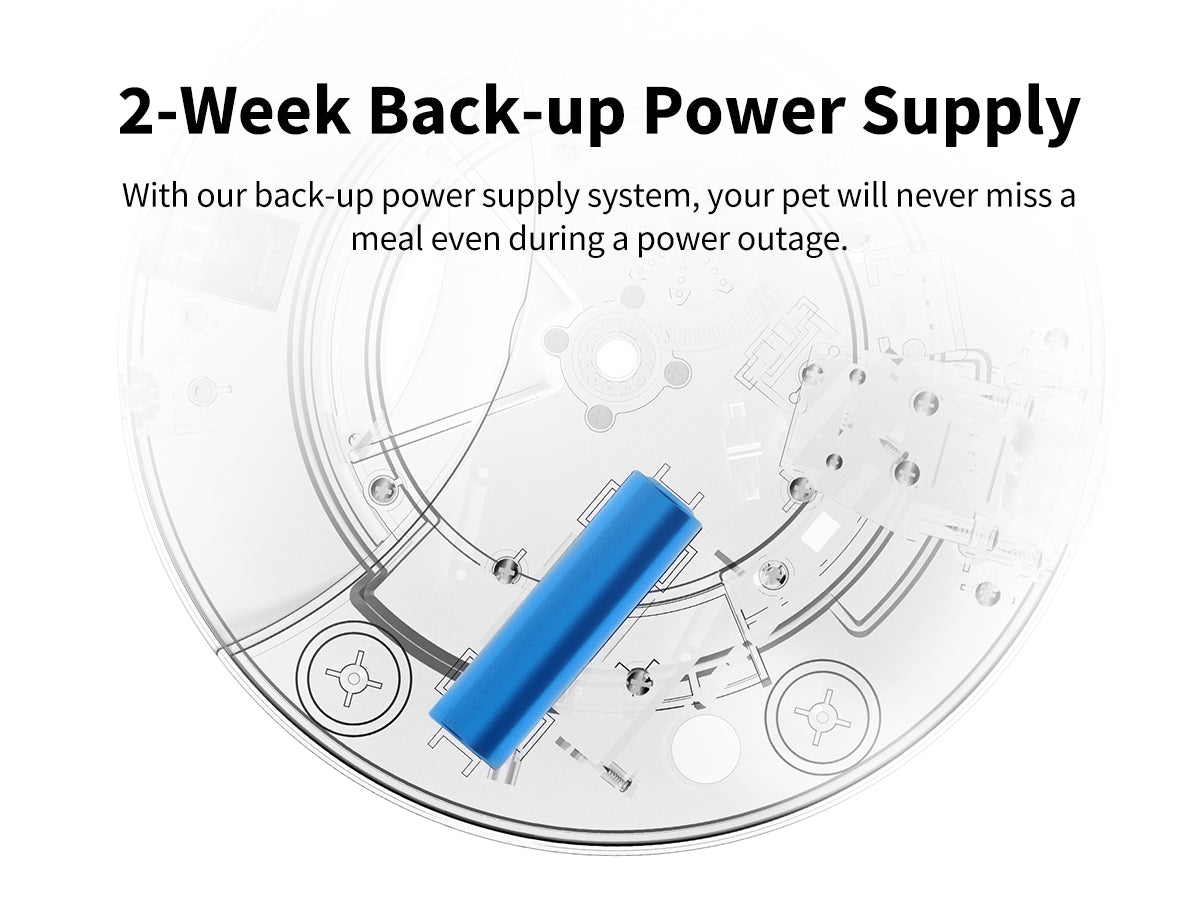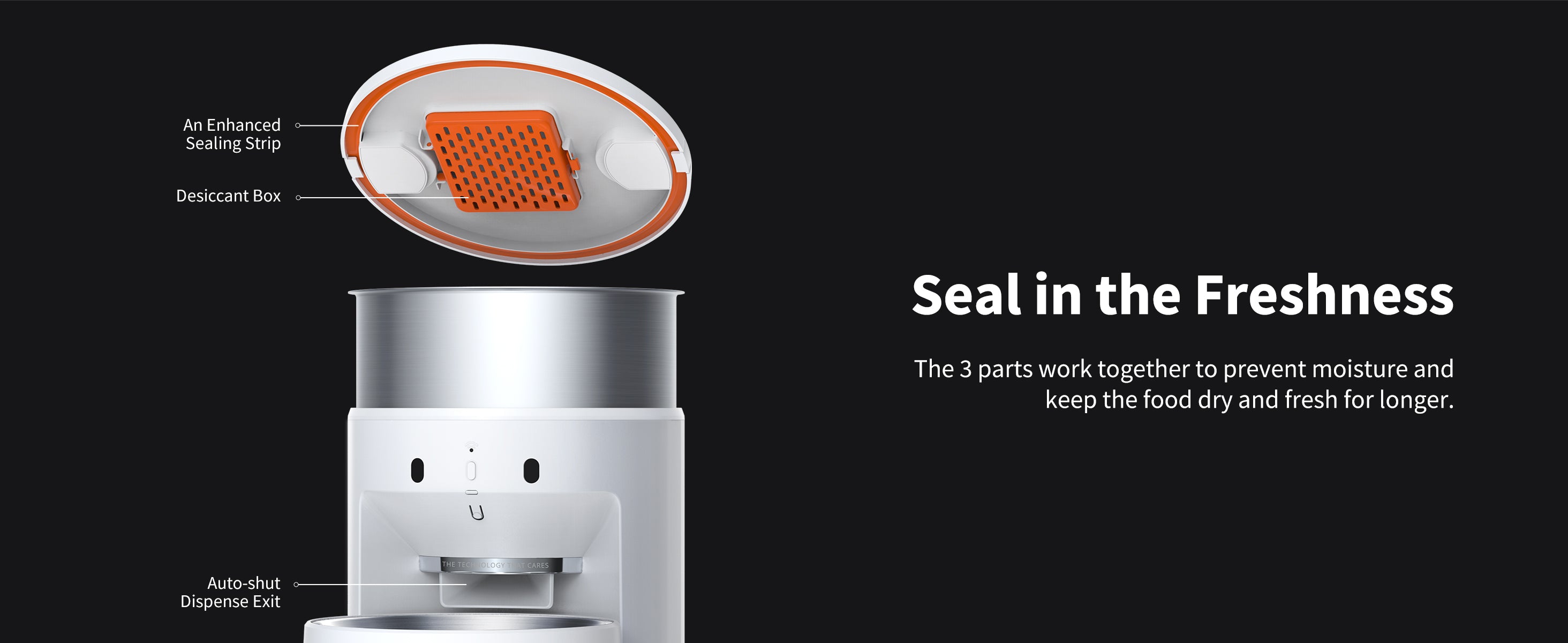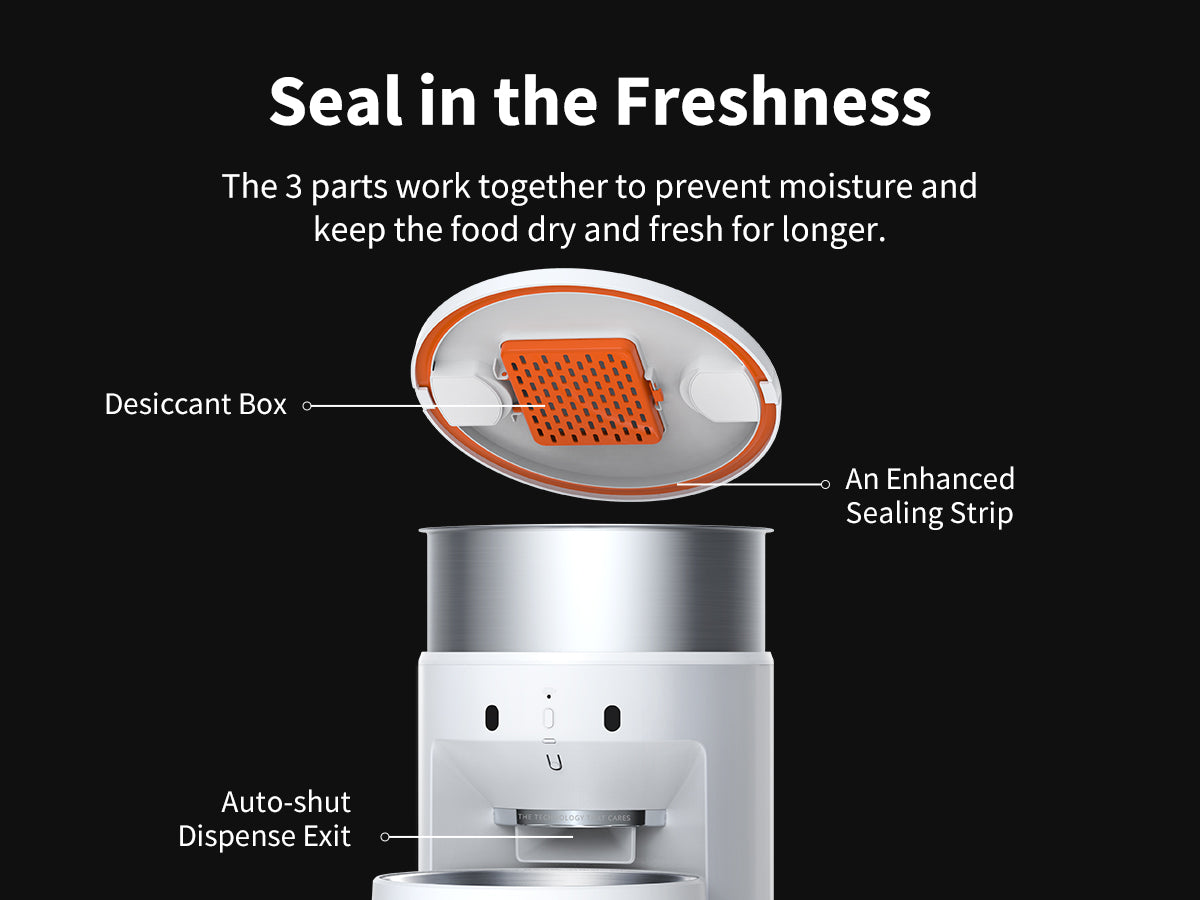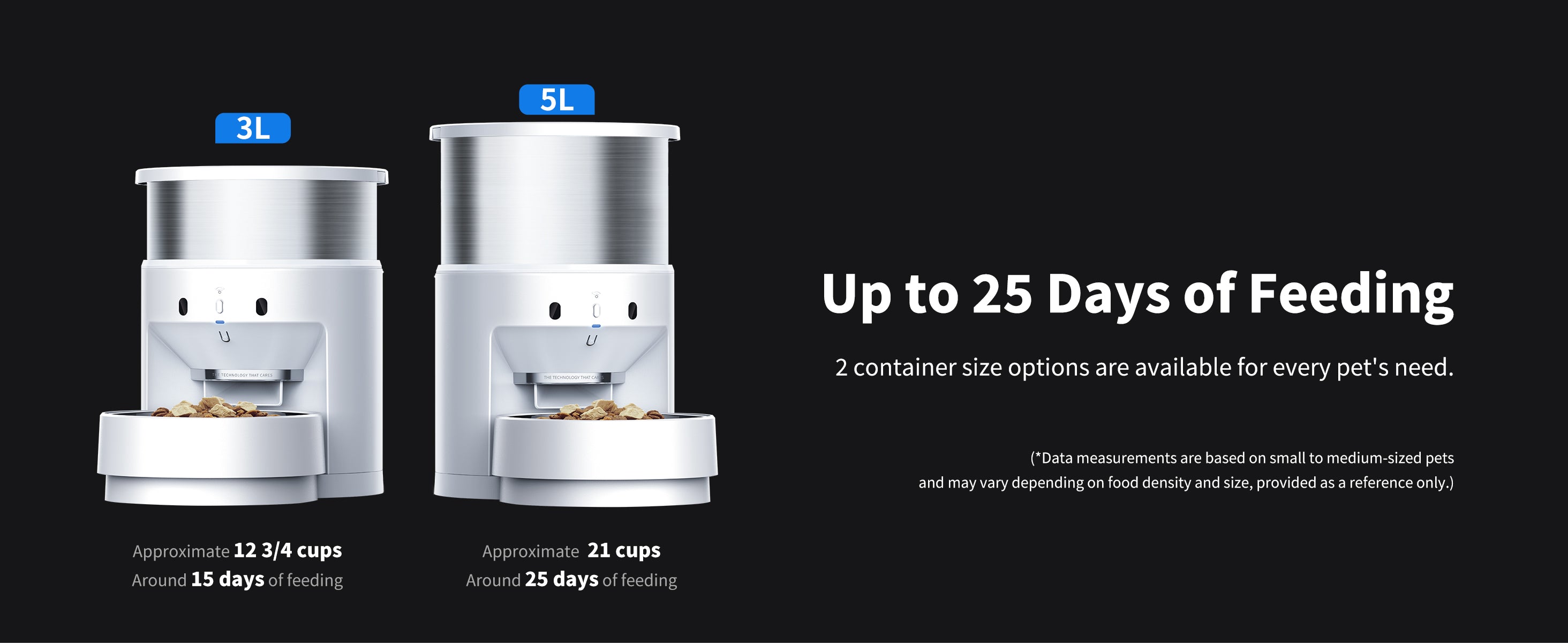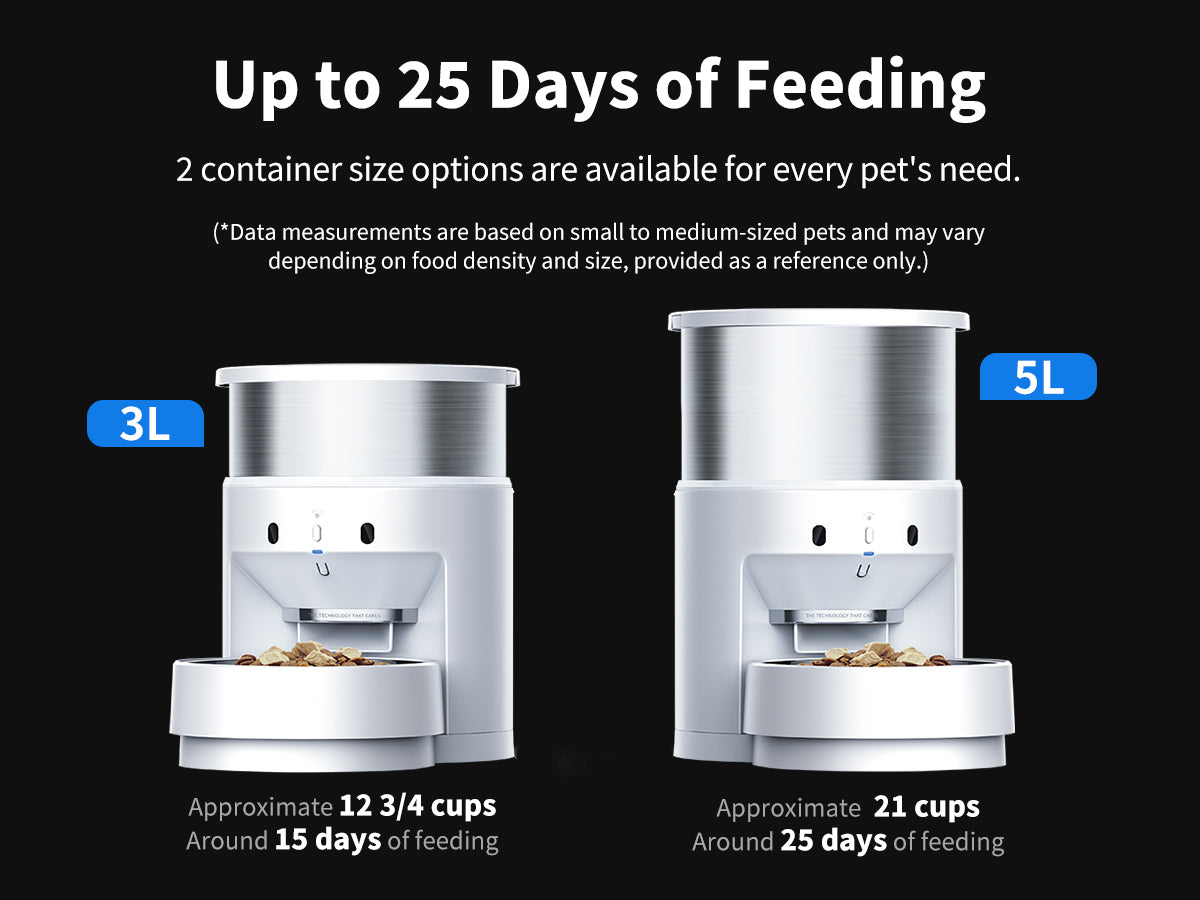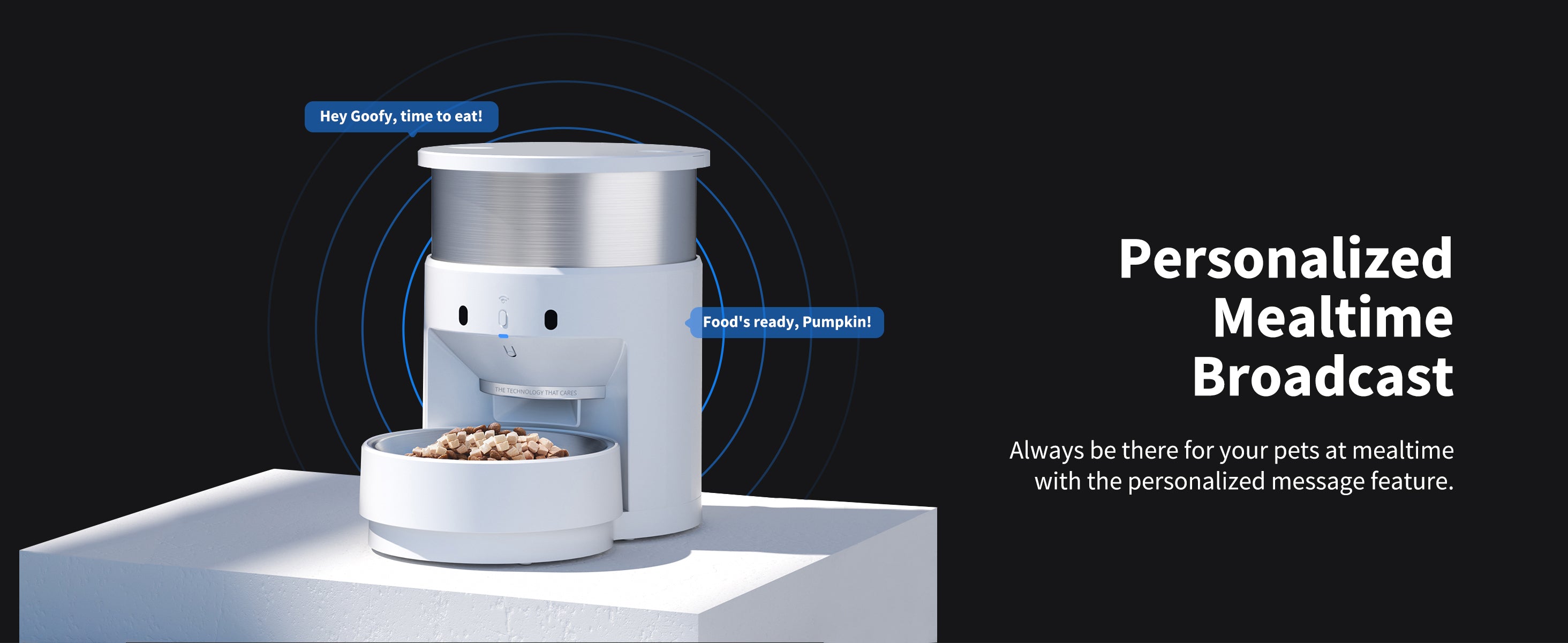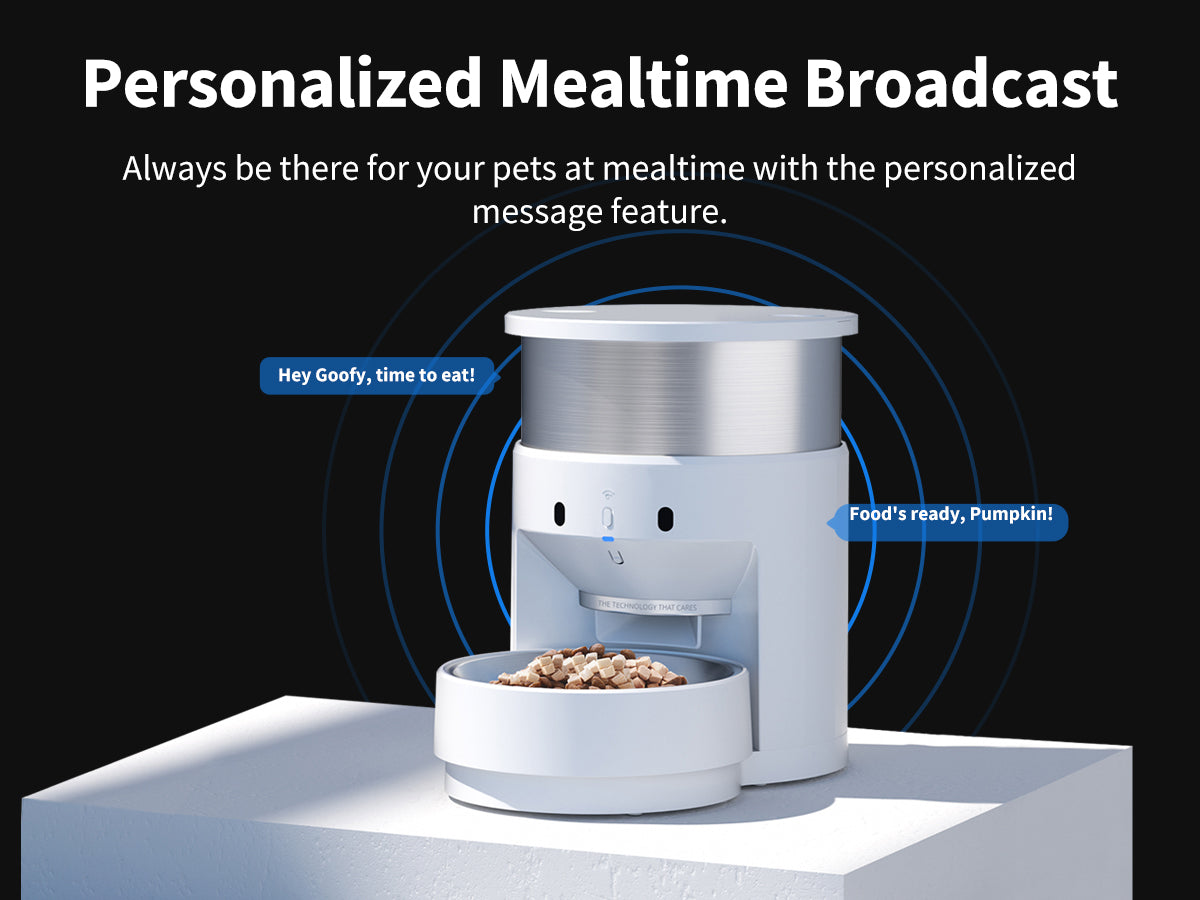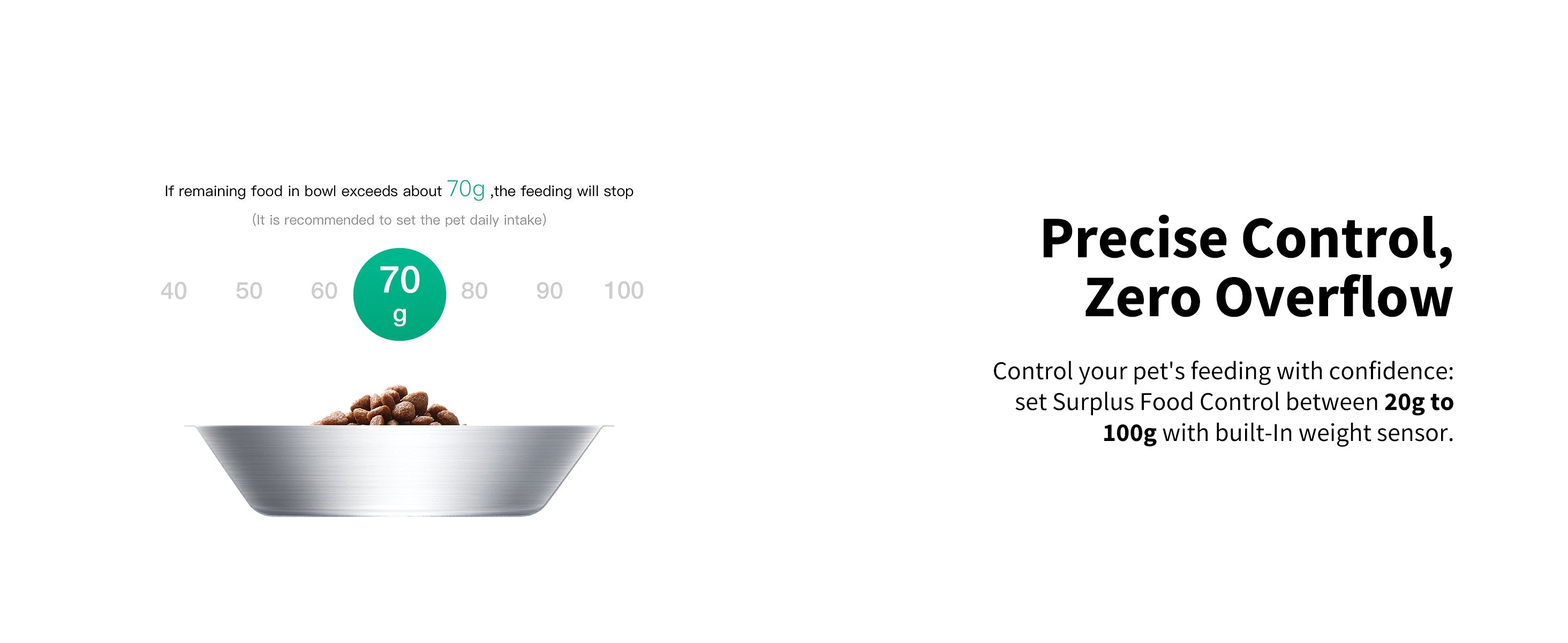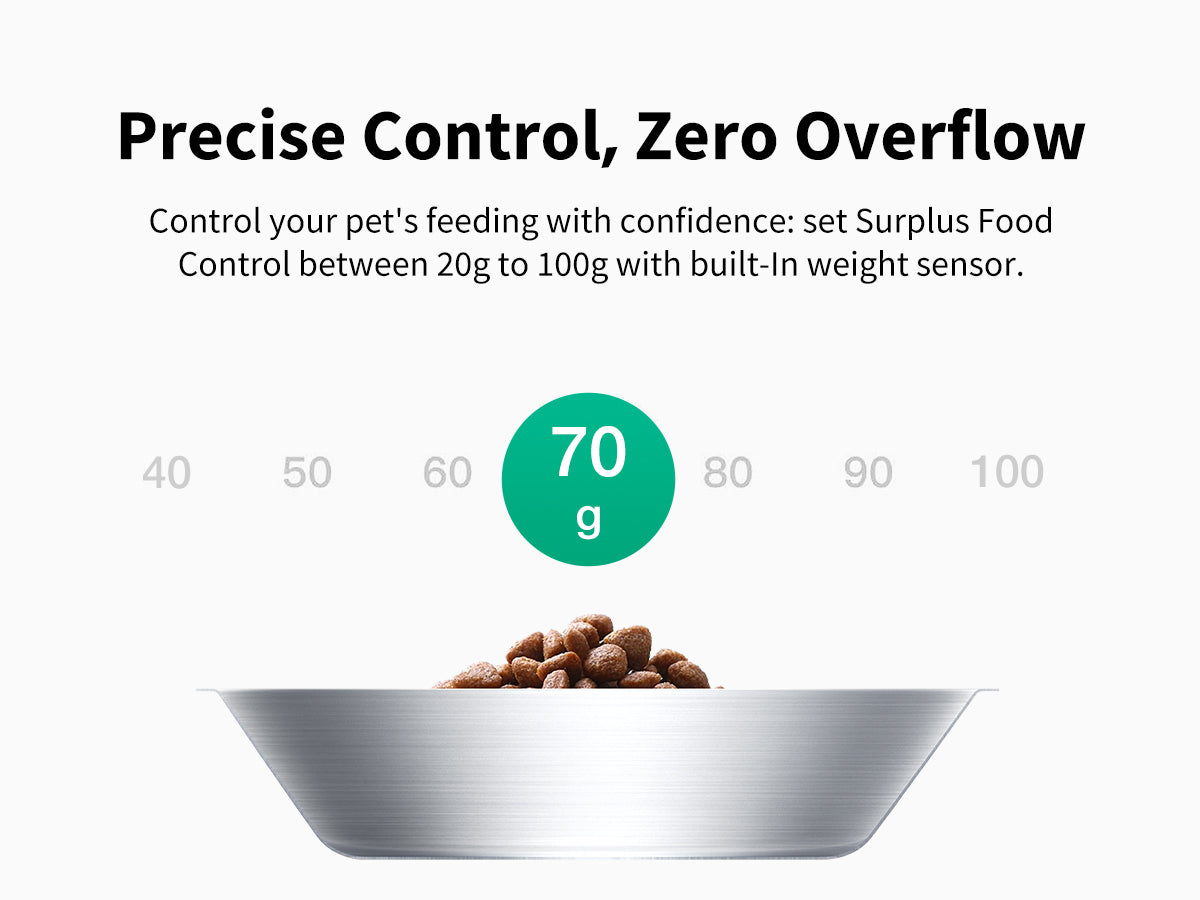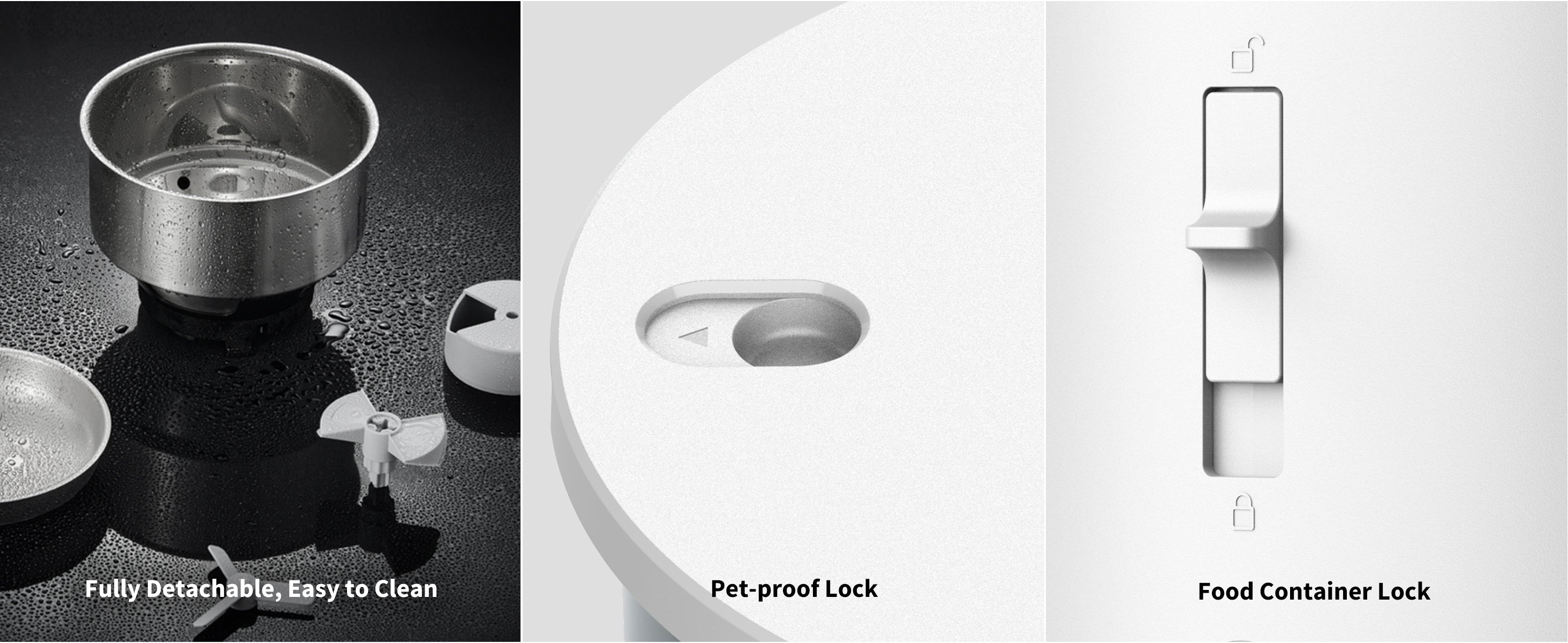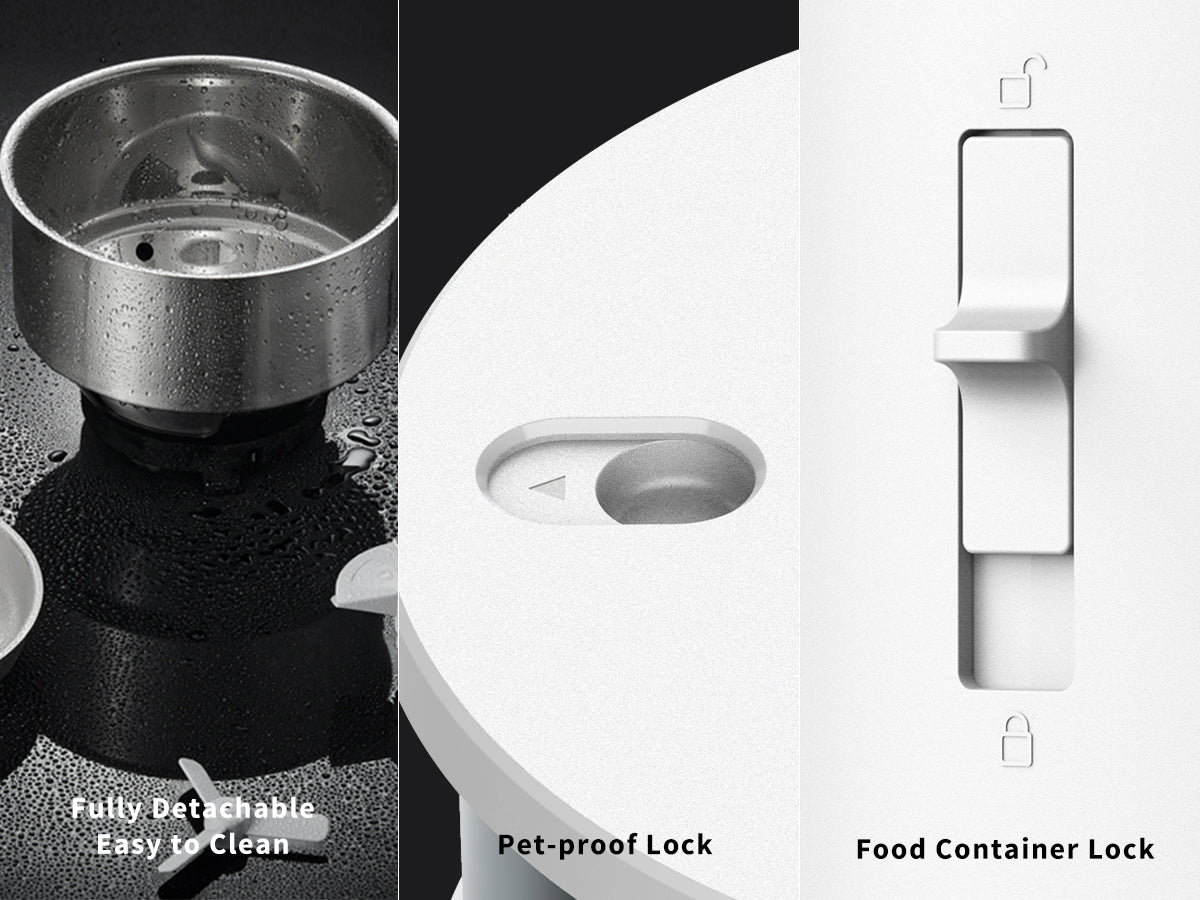 1. Why is it called Smart Feeder?

The feeder status can be monitored via app in real time. You can customize feeding plans or add meals via the app.

The app intelligently recommends feeding lists based on pet parameters and need.
2. How to use the bowl reset button?

Press once the button to set the weight of the bowl to zero, which is needed when put the bowl back.
3. How to turn off the device if I plan not to use it for a period of time?

Due to the built-in lithium battery, you need to turn it off voluntarily if it is not used for an extended period of time. To turn off the device, press both the bowl reset button and food dispense button for 5 seconds, and release your hand after hearing voice prompt. When to reuse the device, plug in the power adapter and the device will power on automatically.
4. What types of pet food can be put into it?

Dried, air-dried, mixed food that are of the size under 0.59*0.7 inch and freeze-dried food under 0.47 inch are compatible with the PETKIT Fresh Element 3.
5. How long is the FRESHELEMENT 3 able to feed an adult cat?

PETKIT Fresh Element 3 Pro has two capacities, 3L and 5L respectively with other functions being the same. For 5L, approximately 21 cups of pet food,  is enough for up to 25 days of feeding an adult cat; for 3L, 12 3/4 cups of pet food, for up to 15 days of feeding an adult cat.
6. How to set automatic feeding plans?

The device needs to be connected to the app and WiFi to set the automatic feeding plan. If you have set up the automatic feeding plan but there is no WiFi available, the device will prompt you it's offline. In this case, the feeder will still dispense food according to the automatic feeding plan set.
7. Whether the device can be put outdoors for use?

Sorry to tell you that the device cannot be used outdoors for it is not water-proof. Please use indoors only, or unexpected damage may be caused to it.
8. Can wet pet food be put into the device?

Wet pet food is forbidden to be put into the device. or its inside mechanism will be stuck and eroded, causing damage to the product.
9. How to maintain its built-in lithium battery?

We do not recommend relying only on the lithium battery power when using the device. If the battery is almost depleted, make sure to charge again immediately, or it may negatively impact the lifetime of the battery. Make sure re-change the battery once every six months if you are not otherwise using the device.
This product is rated 4.7 of 5.0 stars.
It has received 19 reviews.
Inconsistent
I love the idea of having the ability to feed my cat when I am away. Especially unexpectedly. But I have found that the amount of food dispensed is inconsistent. when asking for 30 grams, it would dispense anywhere from 28-36. I have a overweight cat and we need to control the portions. This product prevents us from doing that. Opened a support ticket and they really have no solution. Told me use video it dispensing and me weighing it to prove it to them. So I need to buy a kitchen scale to do this. There has to be a better way.
Good buy
Works exactly as advertised
So far so good
My Mom bought this feeder first and it helped her fat cat loose the extra weight over the course of a year. I bought one to put our fat boy on a diet....I hope it helps him too. He took to it right away and already learned the schedule. He has stopped meowing at me to feed him constantly, yay. Set up and the app was easy.
PETKIT Fresh Element Infinity
great
fantastic super easy to use clean and set up. plus you can record funny thing the say when it feeds