AI-Powered Pet Activity Monitoring
Experience the wonder of AI-powered camera that allows you to conveniently track whether your pets are being fed punctually and are in a state of well-being, regardless of your location. With PETKIT APP, you can witness all your pets' activities displayed in a coherent video timeline.
*Certain services may require in-app purchases.
Every Pet Moment, Clear at A Glance
Our innovative Auto-tracking System effortlessly captures, records, and categorizes videos according to your pets' activities, from playful antics to satisfying meals, providing you a clear overview of their activities.
Livestreaming
Stay seamlessly connected with your beloved furry companions in real-time. Utilizing Two-way Audio, you can provide a comforting presence and support your pets in developing a healthy dietary rhythm. Delight in the experience of remotely interacting with your pets, capturing precious moments with just a single click.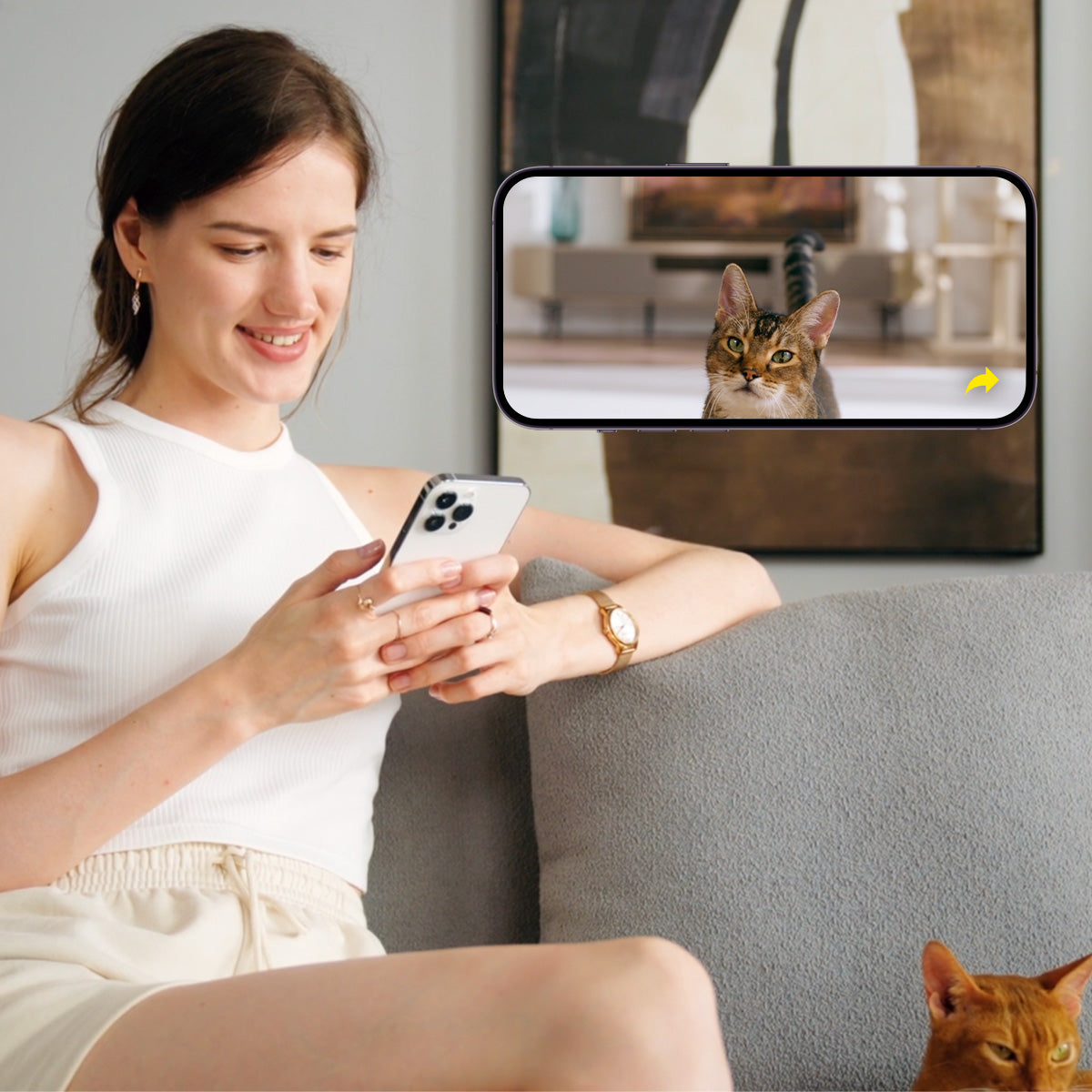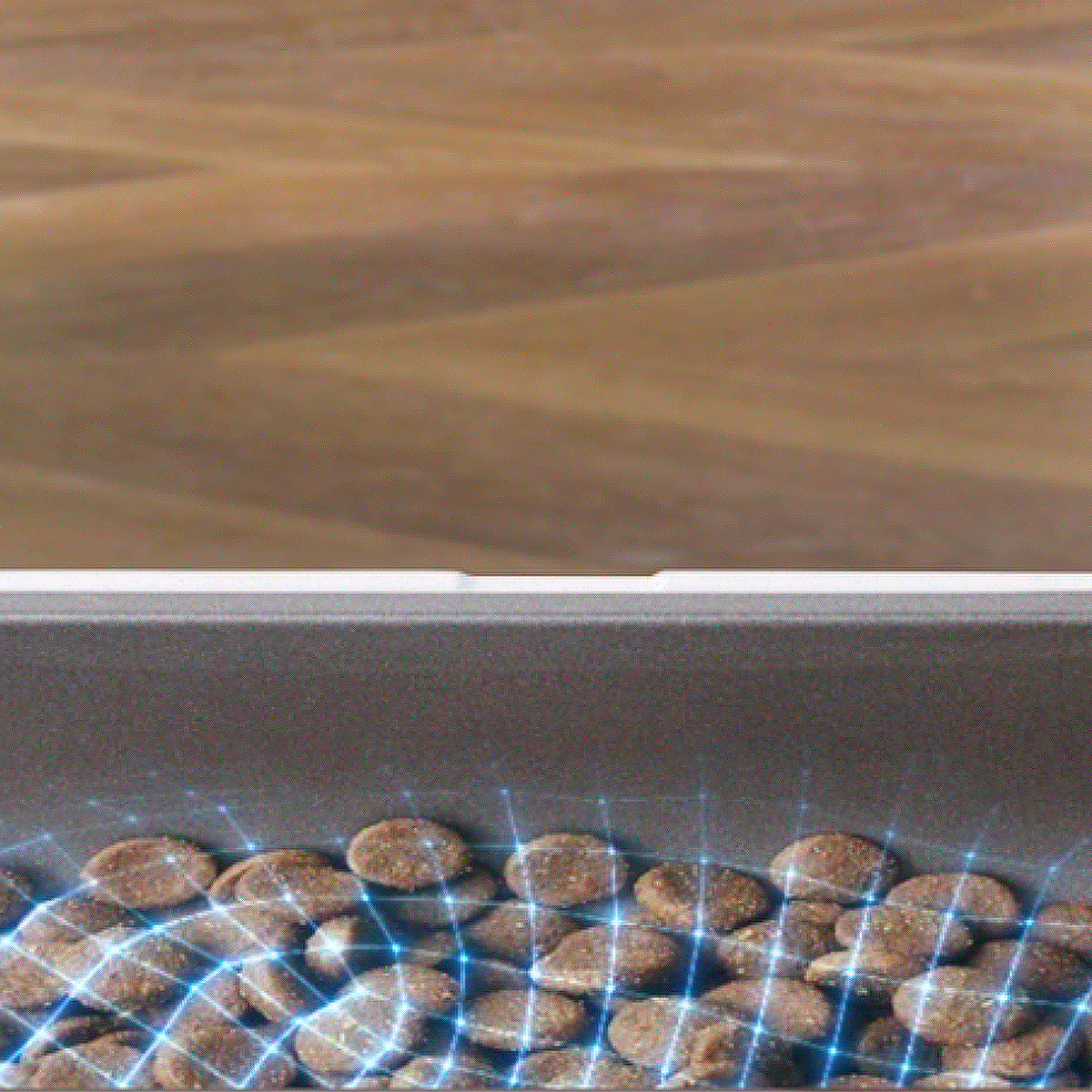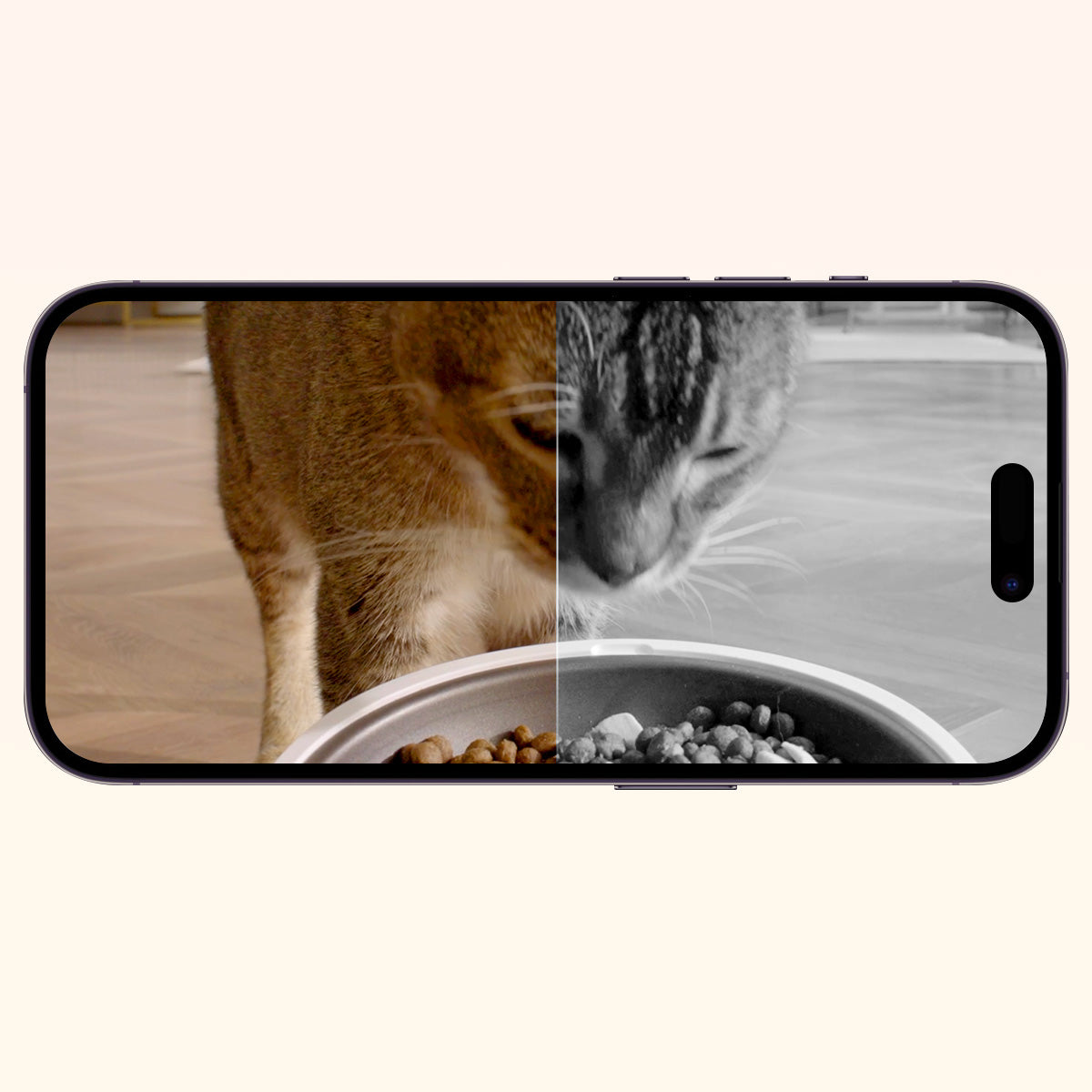 Infrared Night Vision
With a built-in 940nm infrared LED fill light and high-sensitivity sensor, the camera intelligently switches to night vision mode, easily capturing the movement of pets at night.
24/7 Remaining Food Control
The camera auto detects and analyze the remaining food in the food bowl, and it will stop food delivery to prevent food stacking.
Daily Story
Automatically compile the most captivating clips of your pets' moments and merge them into a daily story. You can effortlessly edit and share the joy of your furry companions with the world.
Remote control and monitor your pet's dietary anytime, anywhere.
YumShare Smart Pet Feeders with Camera enable personalized feeding amounts and schedules, ensuring a healthy diet for your beloved pets. Moreover, the Dual Hopper design empowers you to optimize their nutrition by independently setting up and managing dietary plans in the dual hoppers, accommodating various food types for tailored and precise nourishment.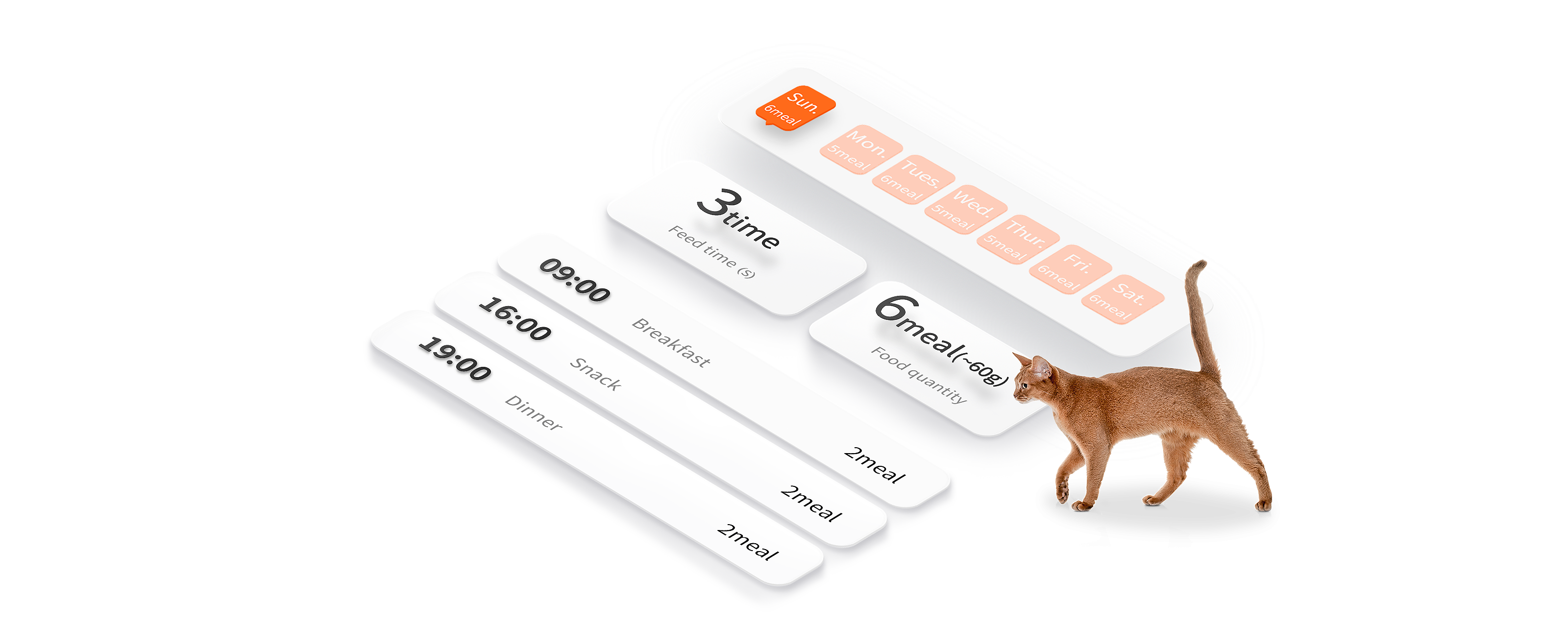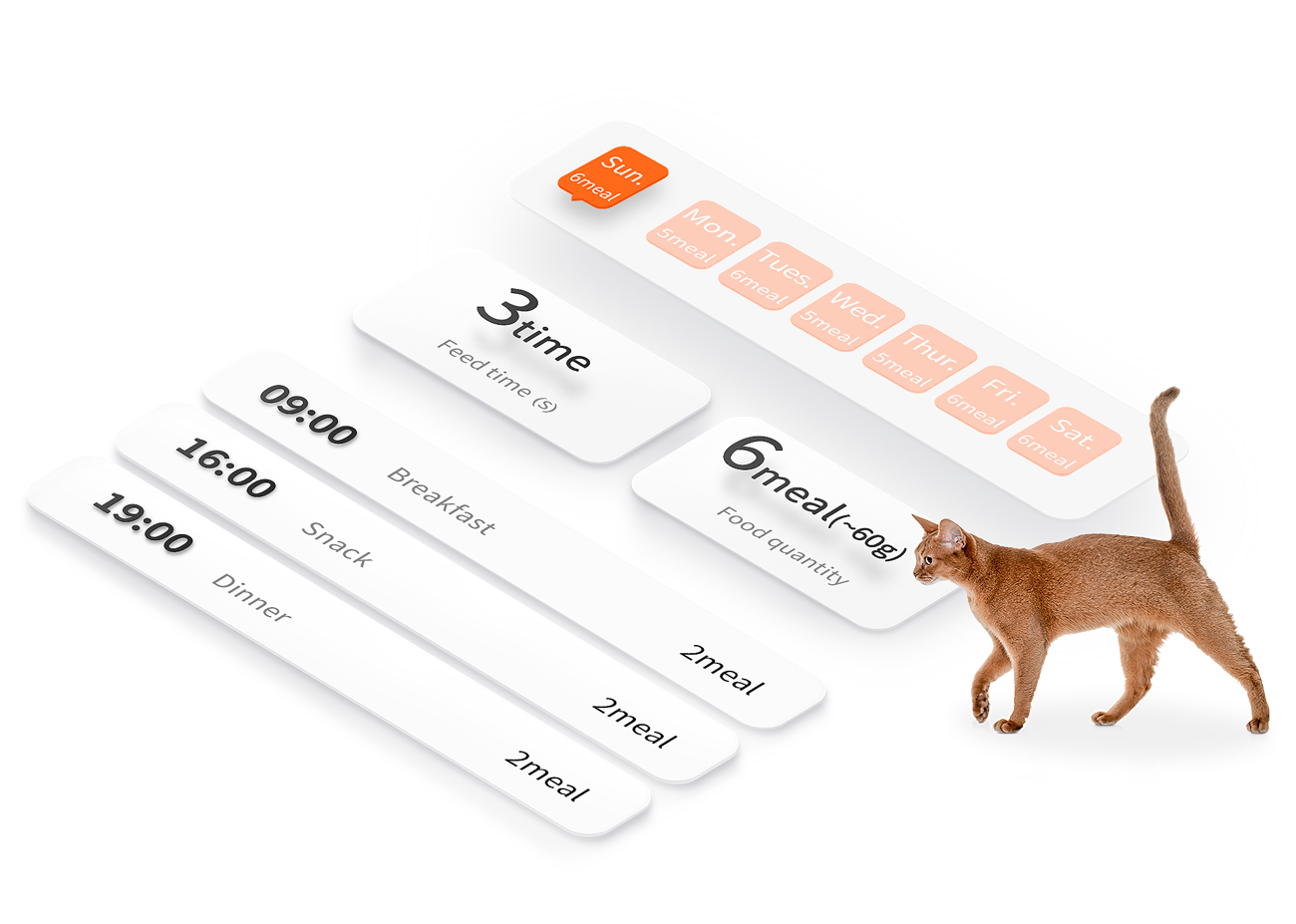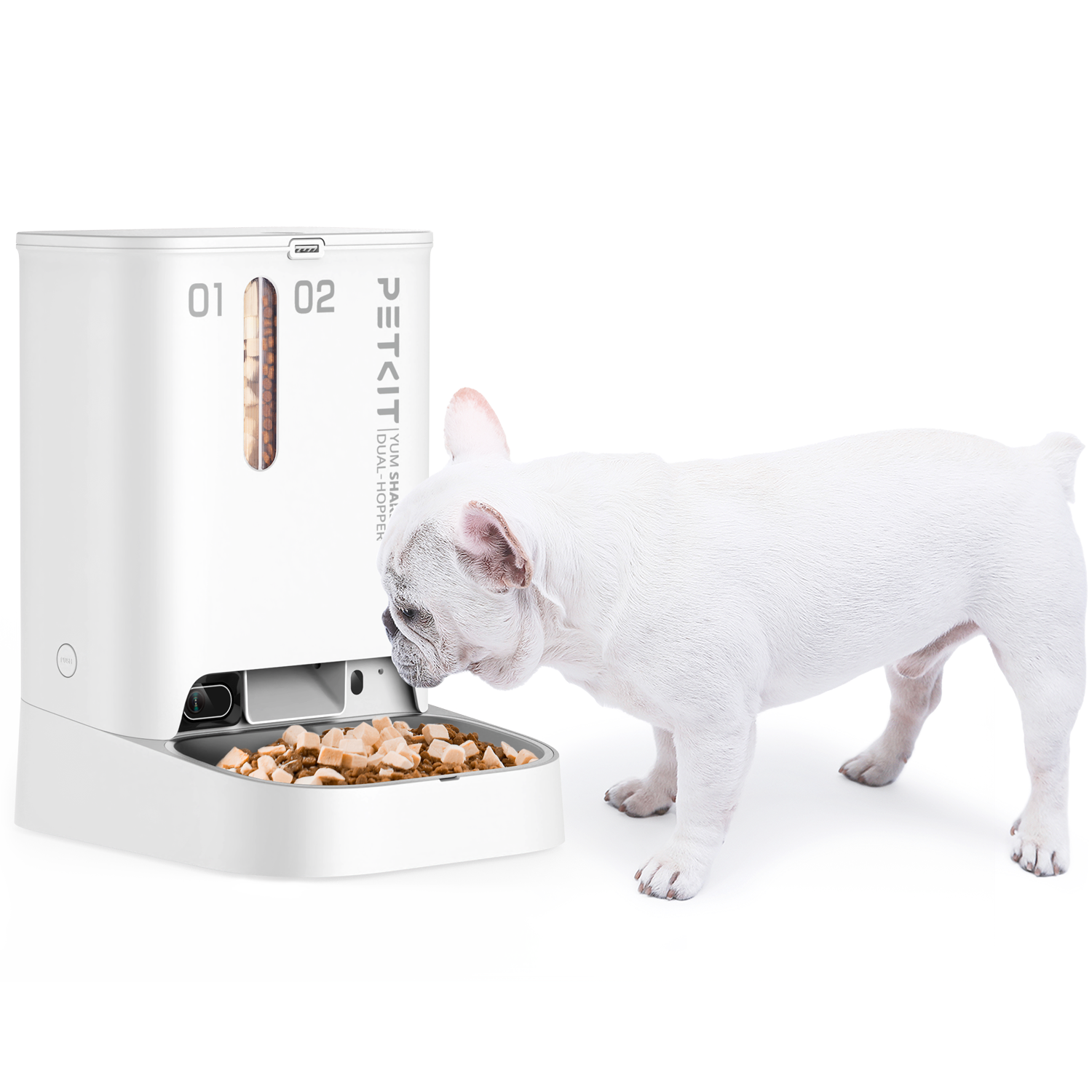 5L Dual-hopper: Maximum Versatility
YumShare Dual-hopper with Camera
With its generous 5L(21-cup) capacity, this feeder ensures up to 30 days of feeding for a single adult cat. The dual hopper design allows for accommodating different types of food, perfectly catering to various dietary preferences and needs. Say goodbye to worries about your furry friend's meals; this versatile and spacious feeder has it all covered.
* Your YumShare Dual-hopper order will ship in October.
Pre-sale Price: $99.00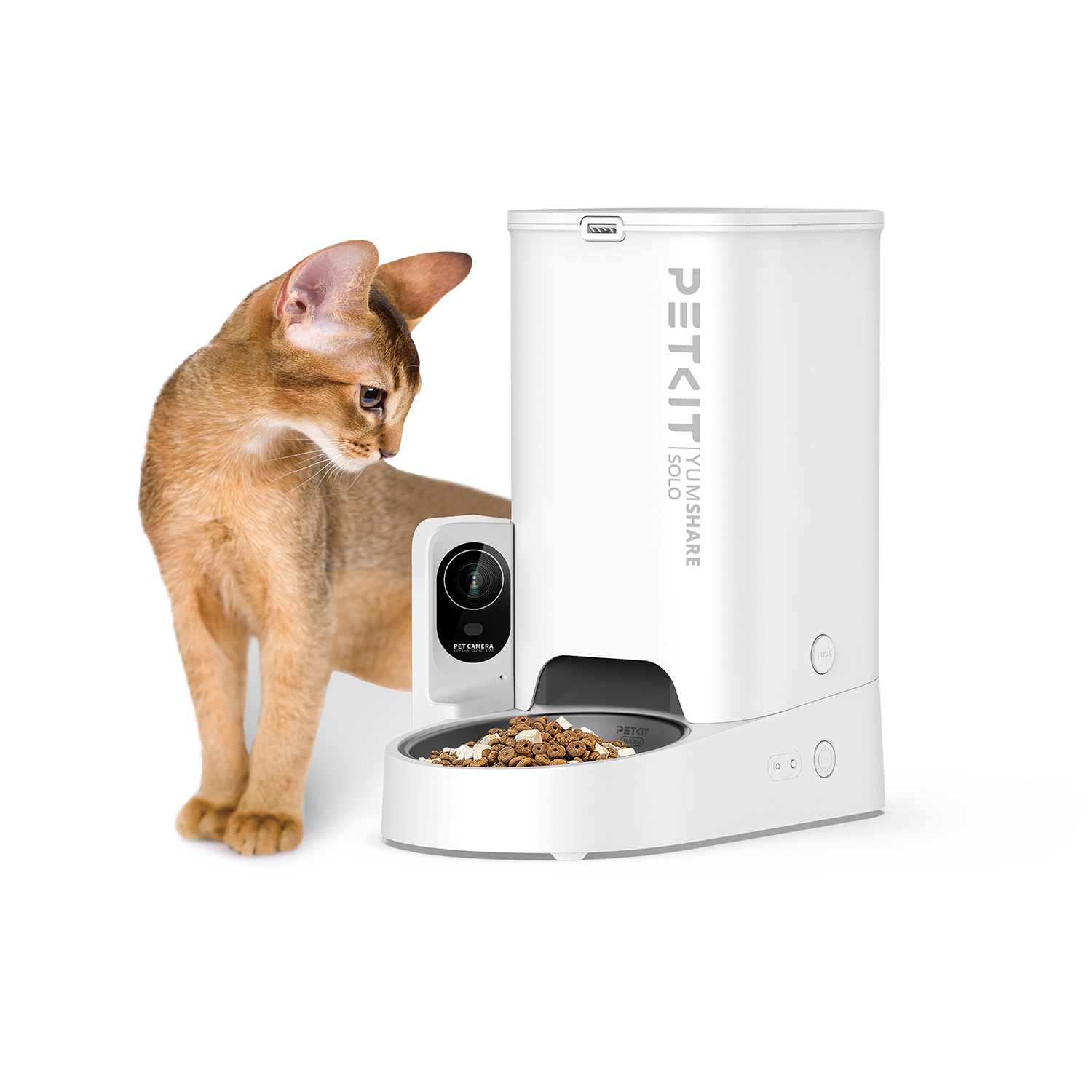 Up to 15 Days of Feeding
YumShare Solo with Camera
3L(12-cup) capacity is estimated for Storing 1.33kg(2.91lbs) food, which is 15 days of feeding an adult cat.
 * Your YumShare Solo order will ship in October.
Pre-sale Price: $79.00
Customize Privacy Control
Tailor a private period for seamless camera shutdown, ensuring your moments remain exclusively yours. Effortlessly monitor the camera status through the indicating light beside the feeder. Take charge of your privacy by toggling voice recording on/off, putting you in complete control of your cherished experiences with peace of mind.
Find the Right Product for You
Hopper
Dual hoppers for tailored nutrition
Camera
1080P
140°wide angle
Infrared night vision
Remaining food detection in food bowl
Real-time monitor
1080P
140°wide angle
Infrared night vision
Remaining food detection in food bowl
Real-time monitor
Video Recording and Storage
AI editing highlights:
Eating
Dispensing food
Pet movements
AI editing highlights:
Eating
Dispensing food
Pet movements
App Control
Set up feeding plan
Personalized voice recording in 20s
Timely notifications
Share device with others
Independently set up feeding plan of dual hoppers
Personalized voice recording in 20s
Timely notifications
Share device with others
Compatible Food
Freeze-dried food
Mixed food
Dry food
Air-dried food
Freeze-dried food
Mixed food
Dry food
Air-dried food
Applicable Kibble Size
<12mm(0.47in)
Freeze-dried food<9mm(0.35in)
<12mm(0.47in)
Freeze-dried food<9mm(0.35in)
Multiple Fresh-lock Systems
Enhanced sealed ring
Built-in desiccant
Enclosed dispenser exit
Enhanced sealed ring
Built-in desiccant
Enclosed dispenser exit
Separable food storage
Anti-blockage Design
Advanced impeller
Large dispensing container
Wide inclined chute
Advanced impeller
Large dispensing container
Wide inclined chute
Backup Battery
AAA Alkaline Batteries *5
Food Bowl
Anti-scratch coated 304 stainless steel
Anti-scratch coated 304 stainless steel