PETKIT Fresh Element Solo
---
* Please note that we are unable to deliver to PO Box Addresses.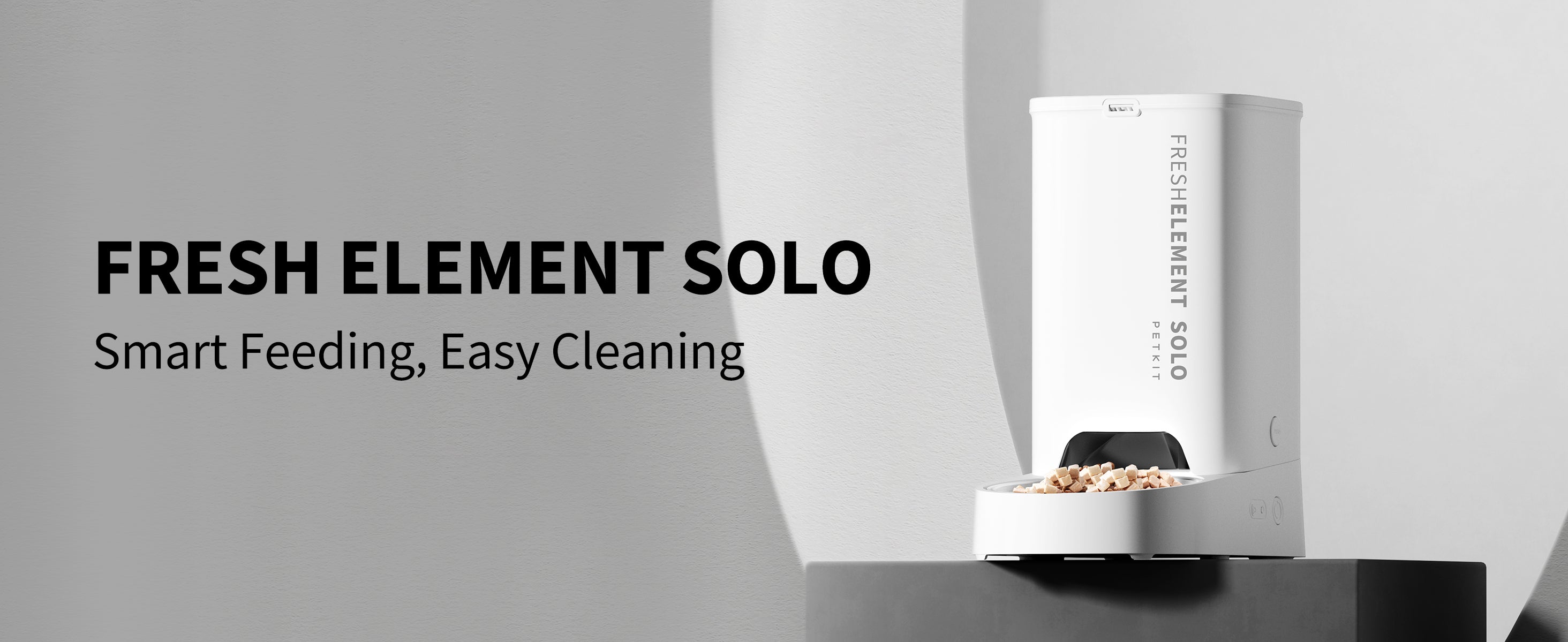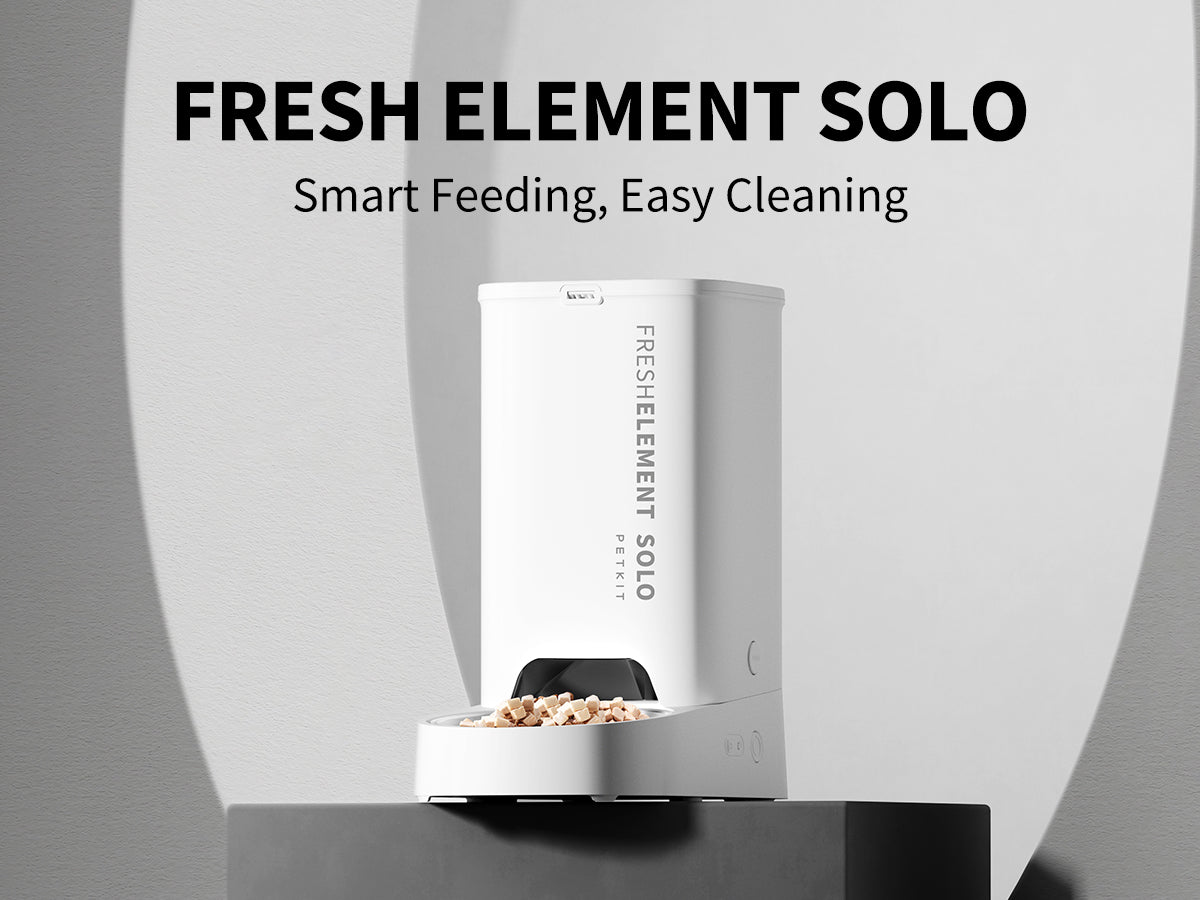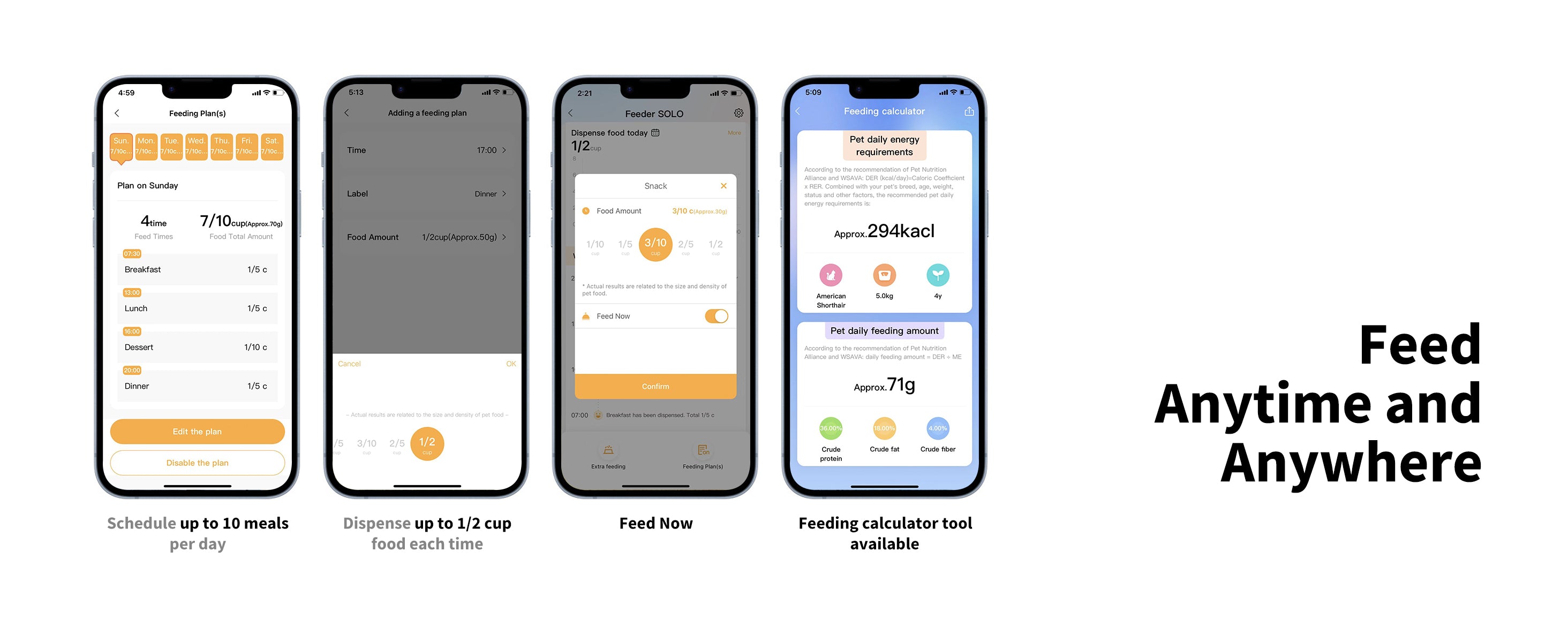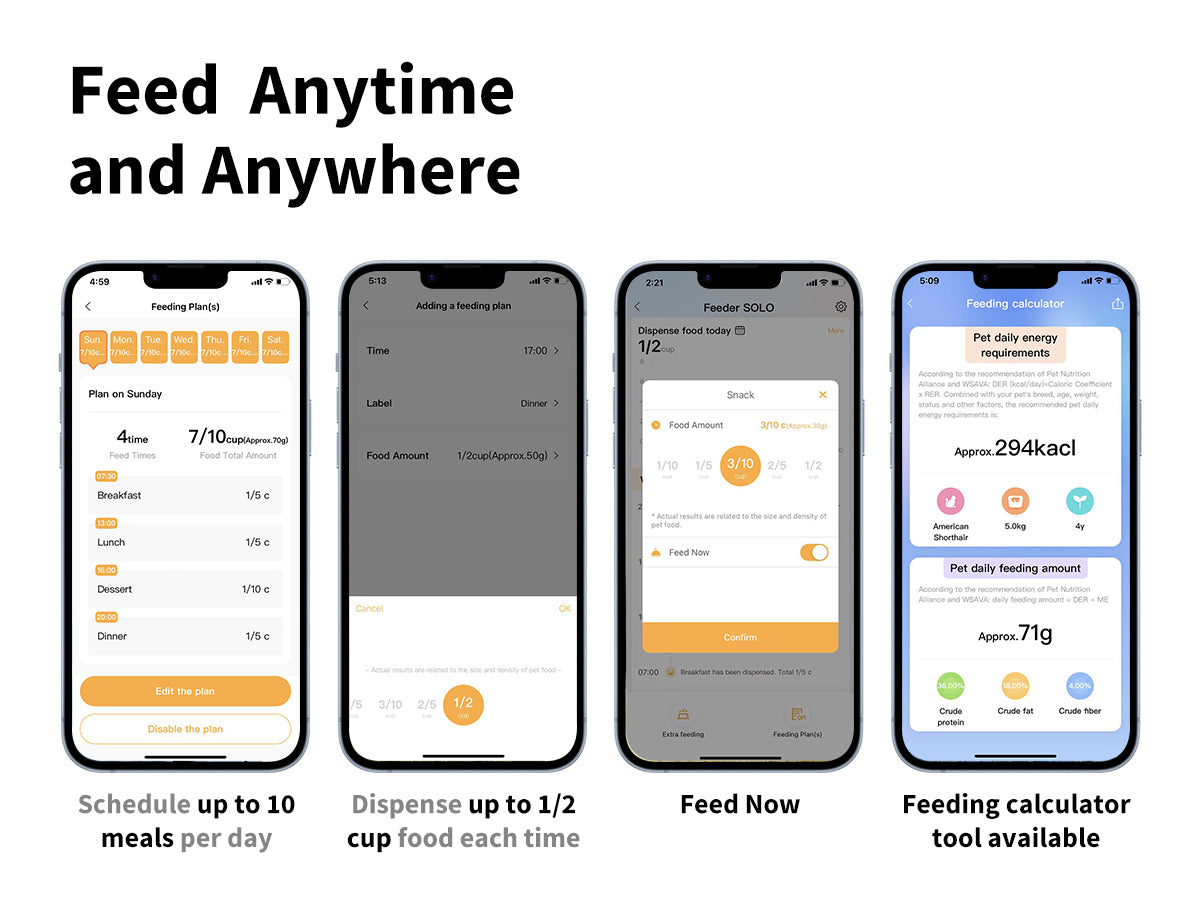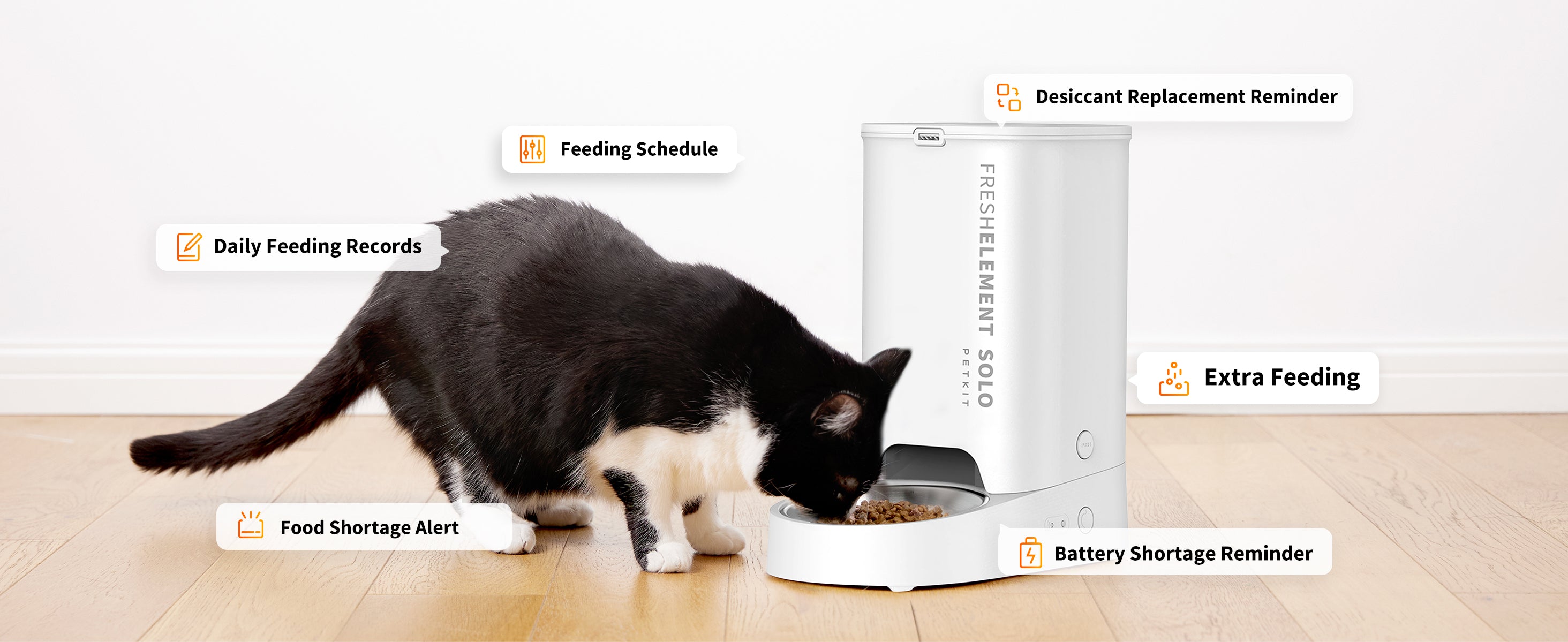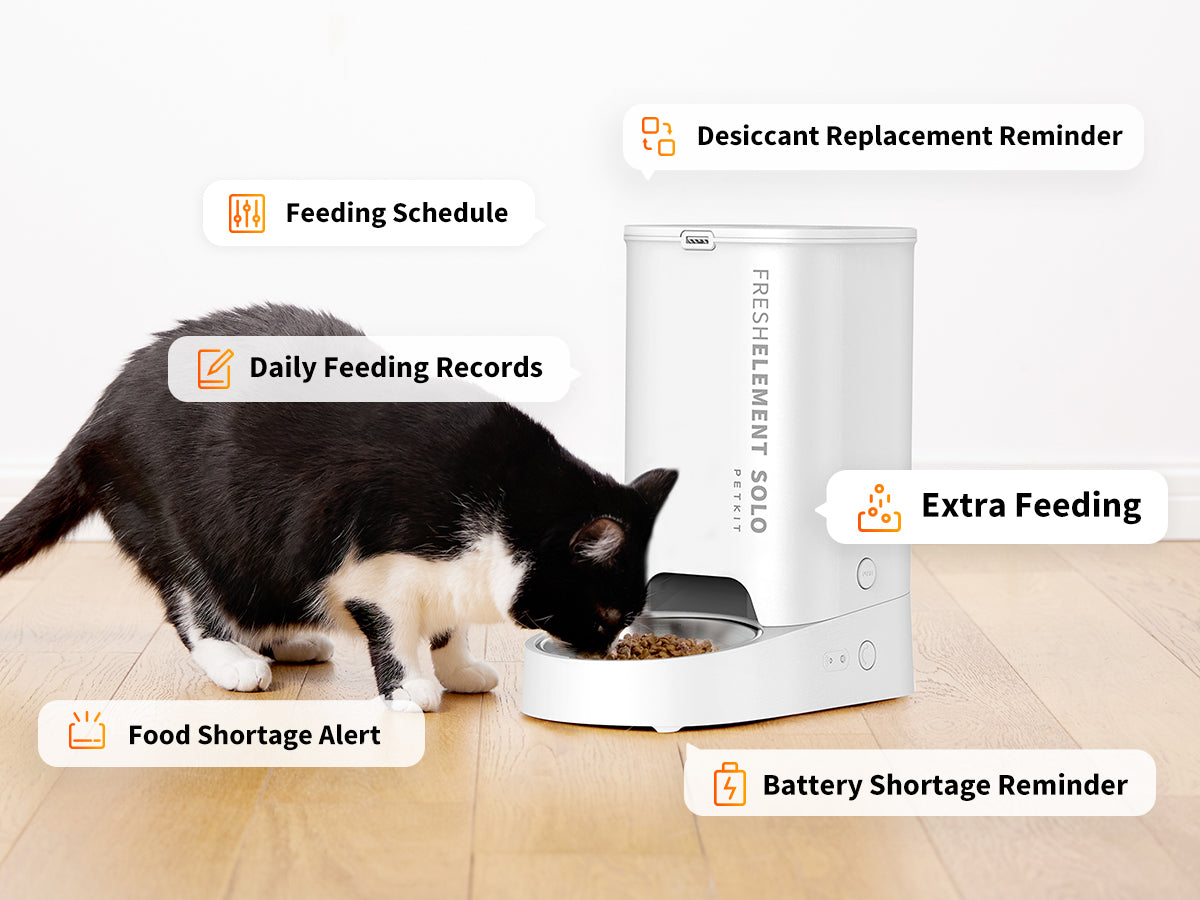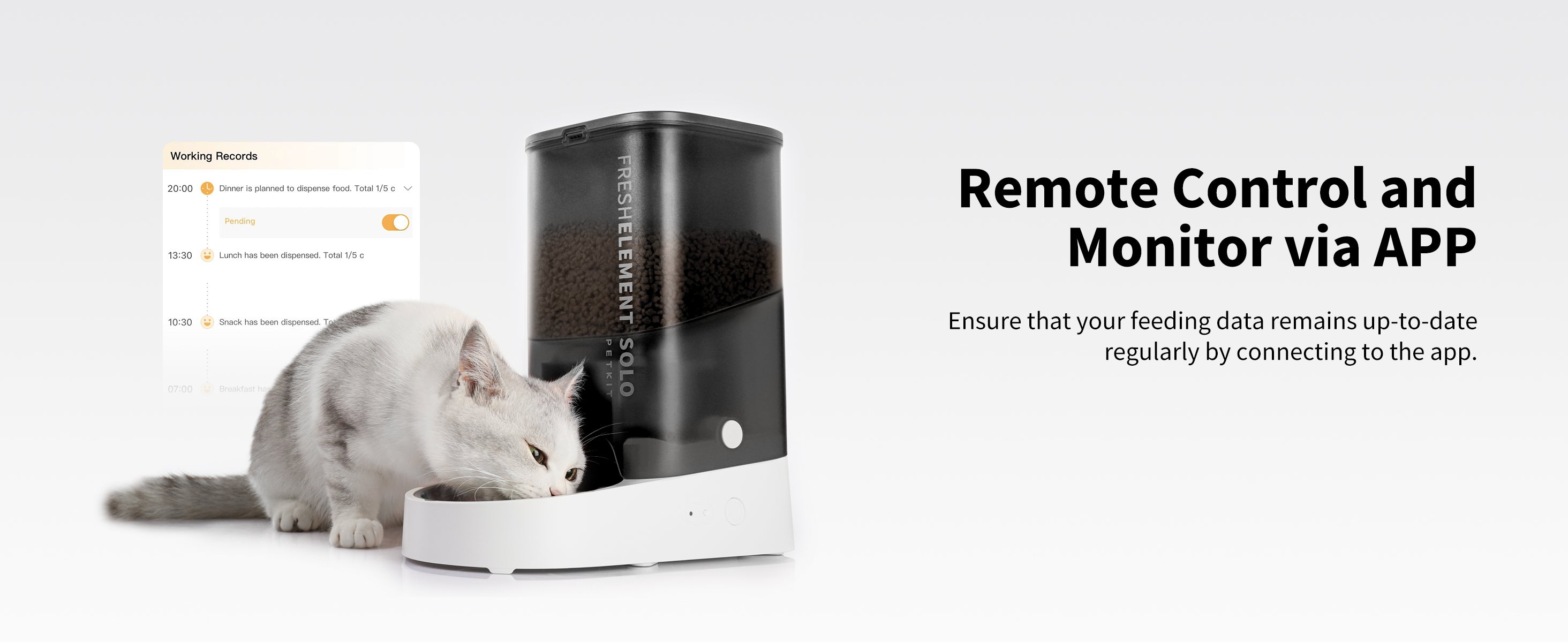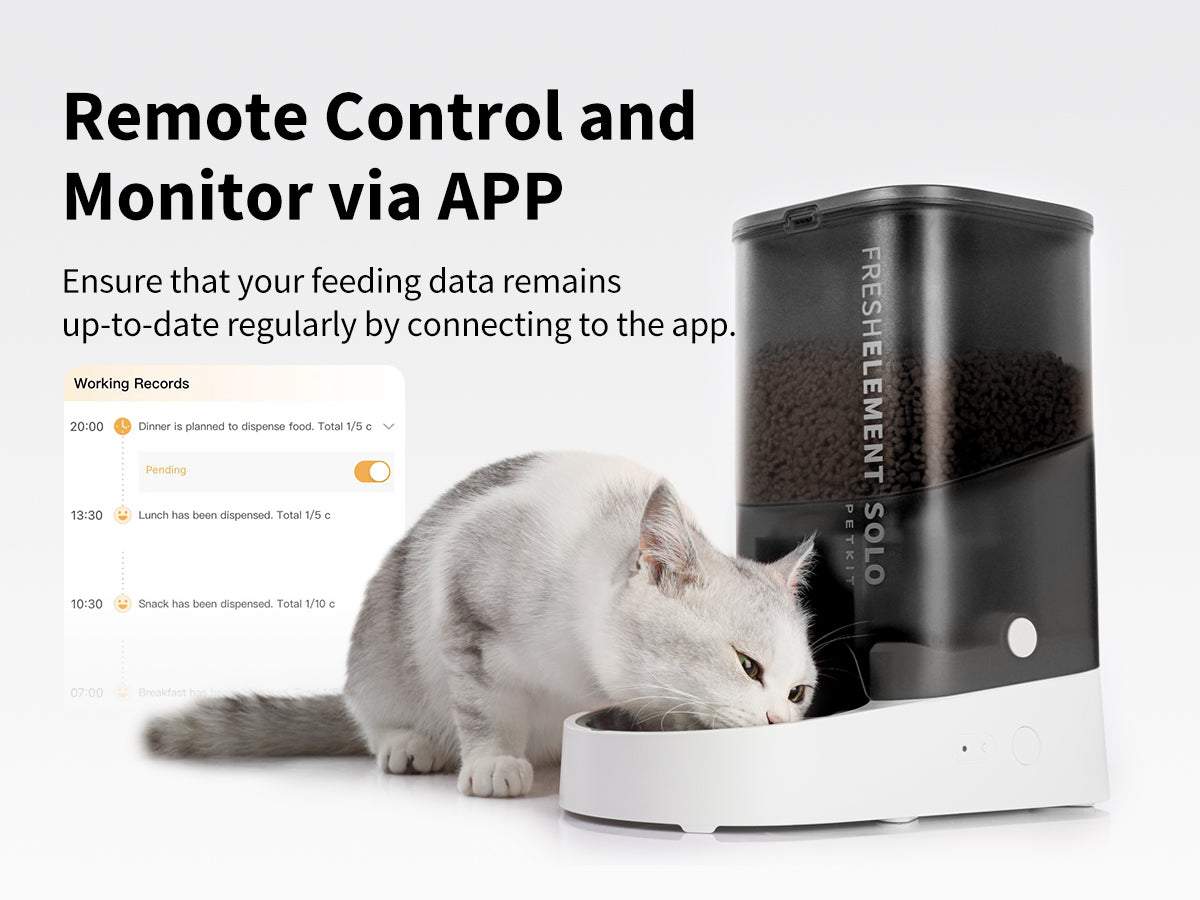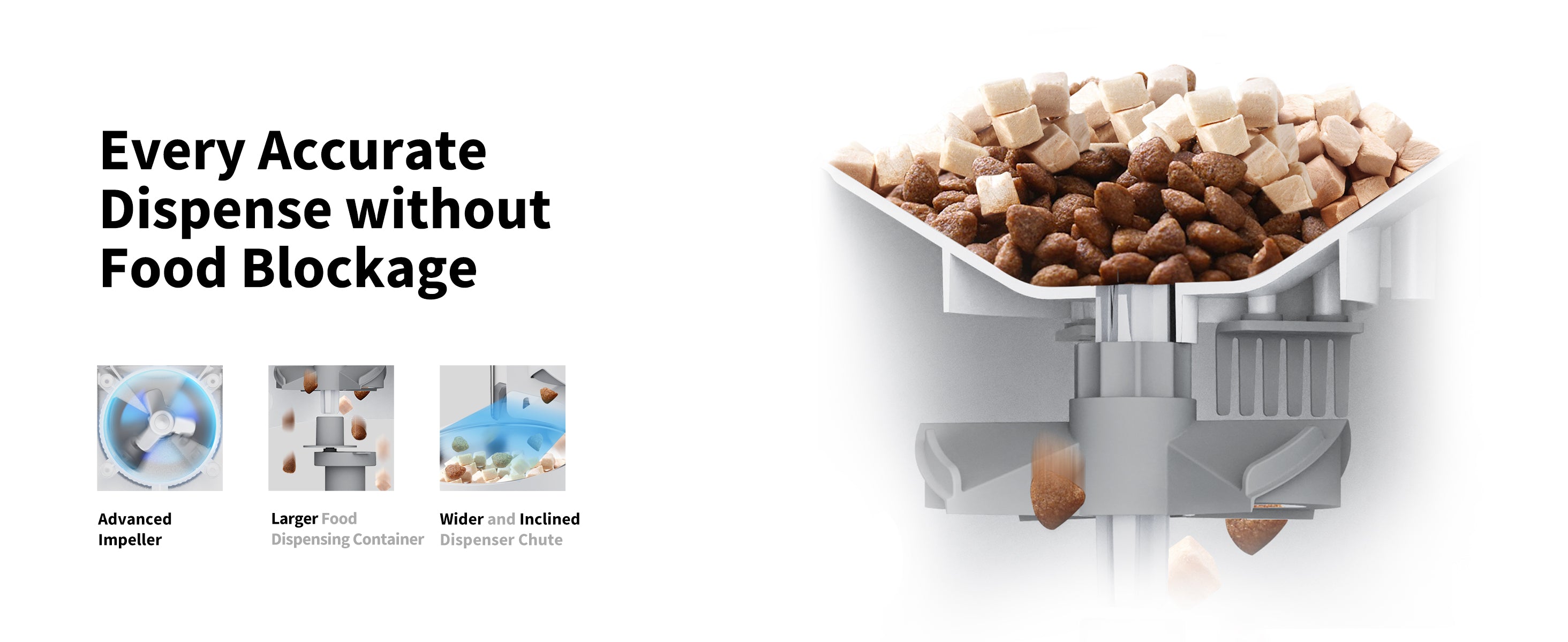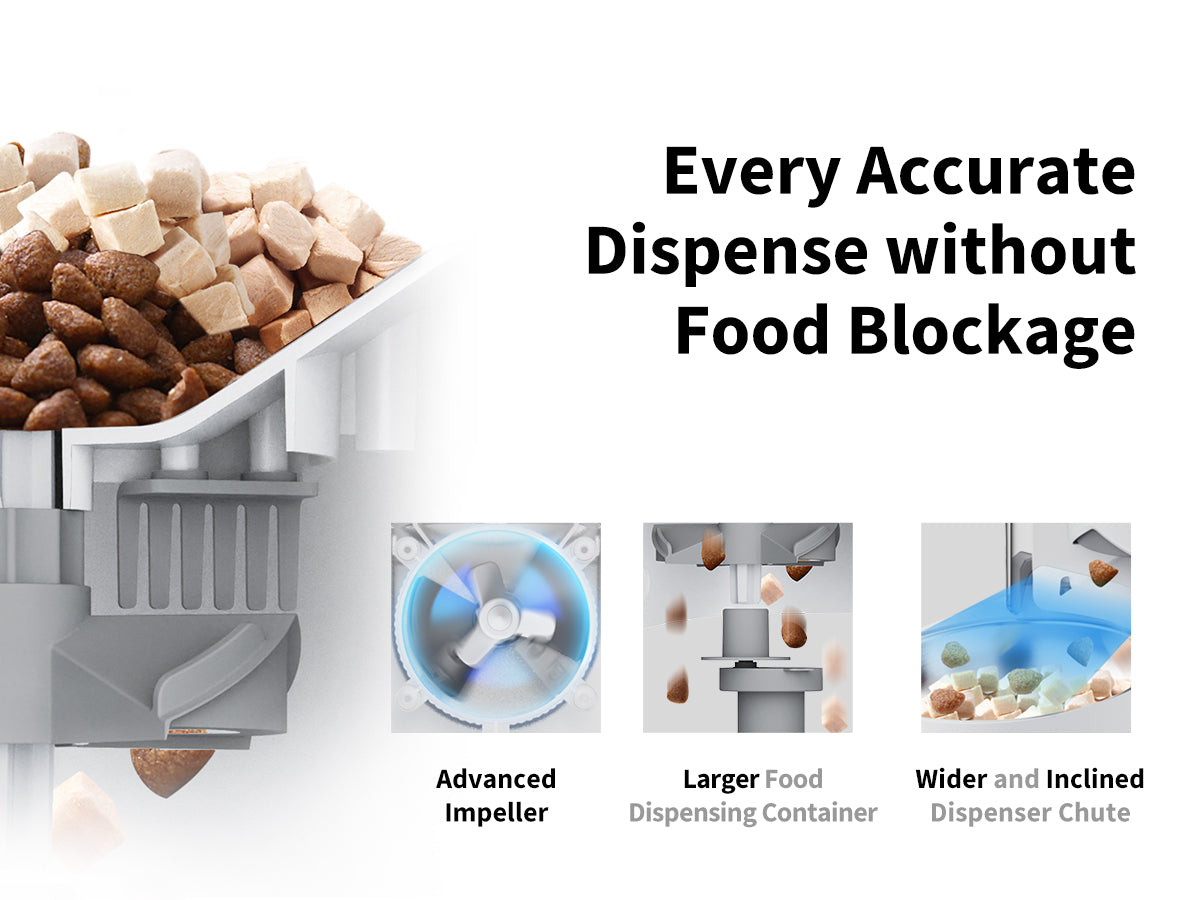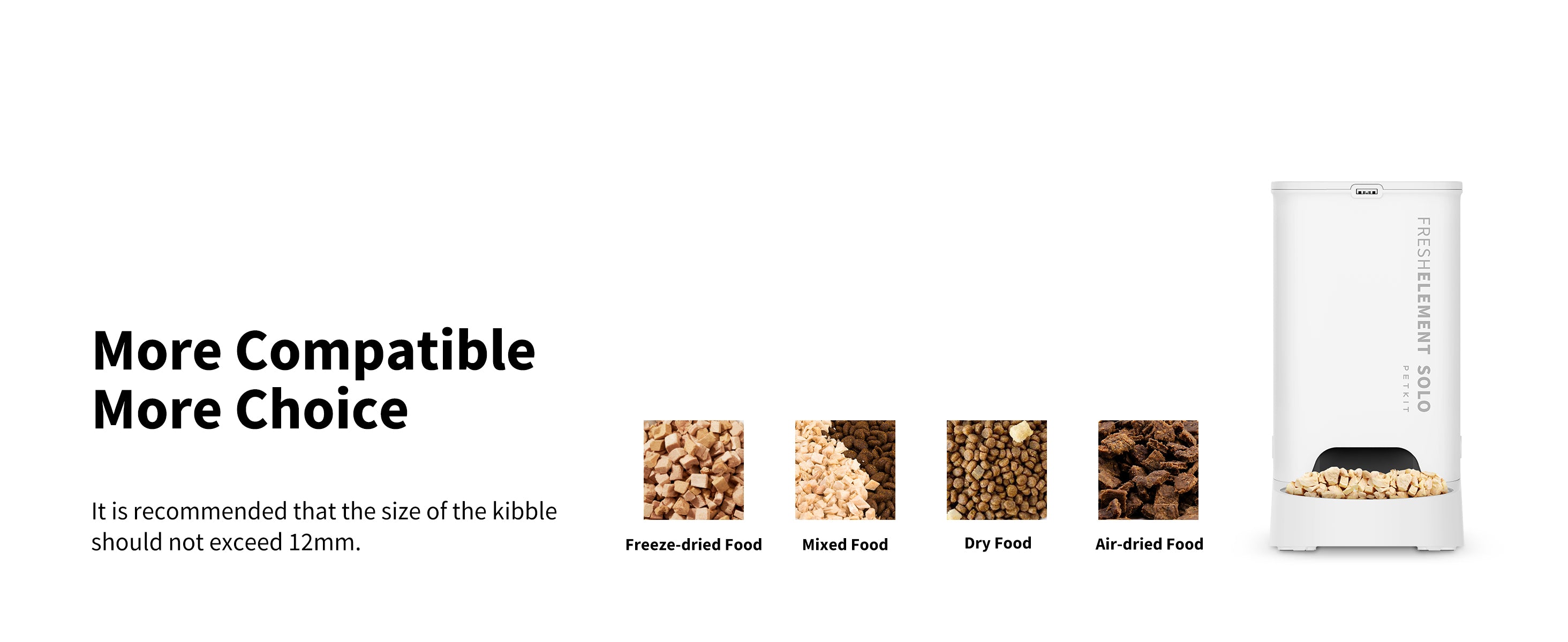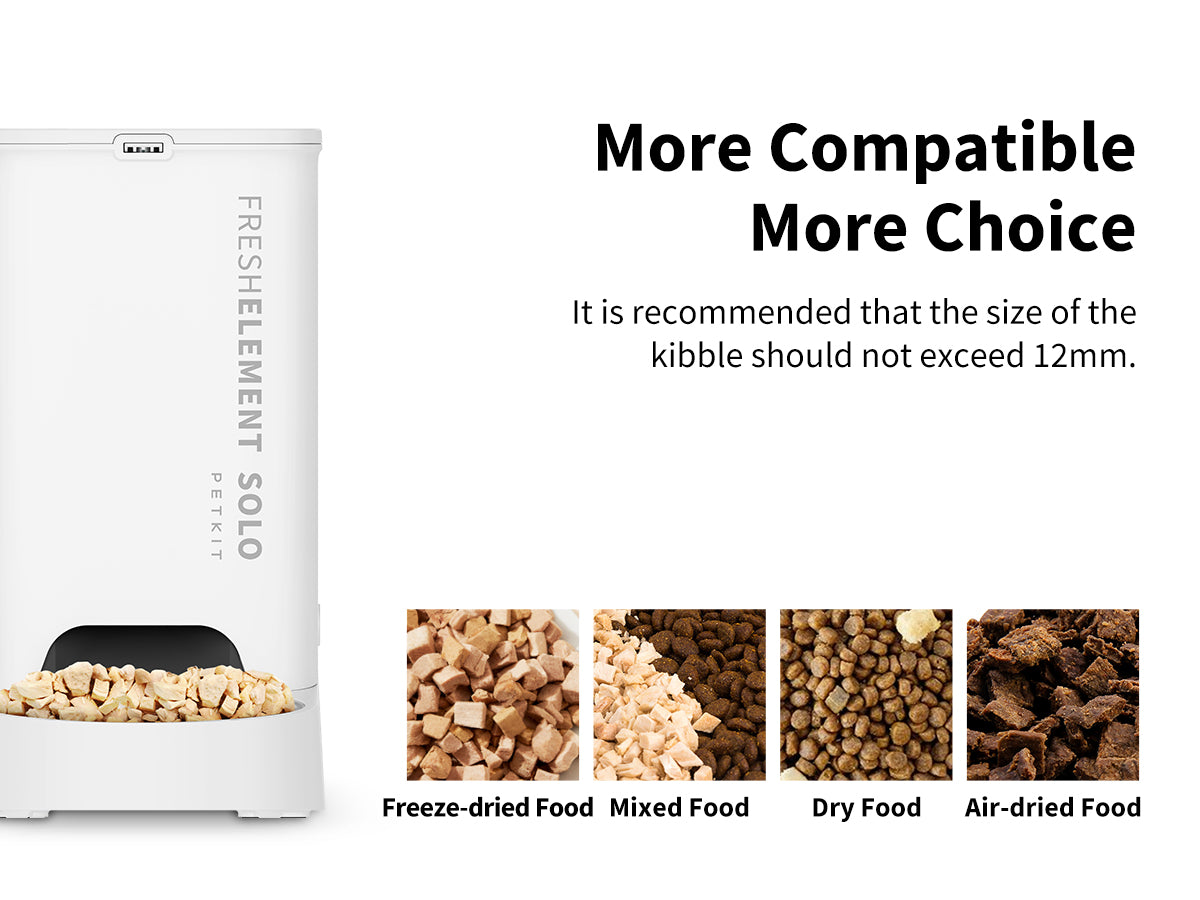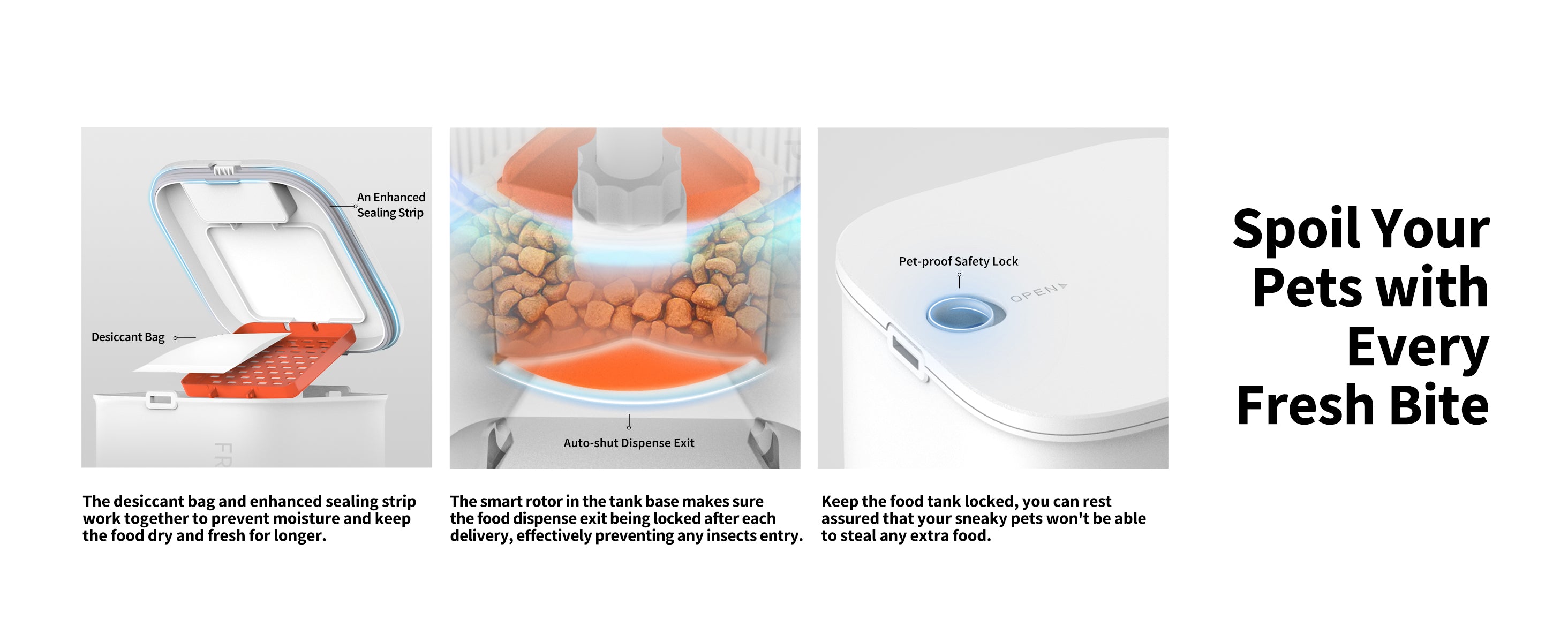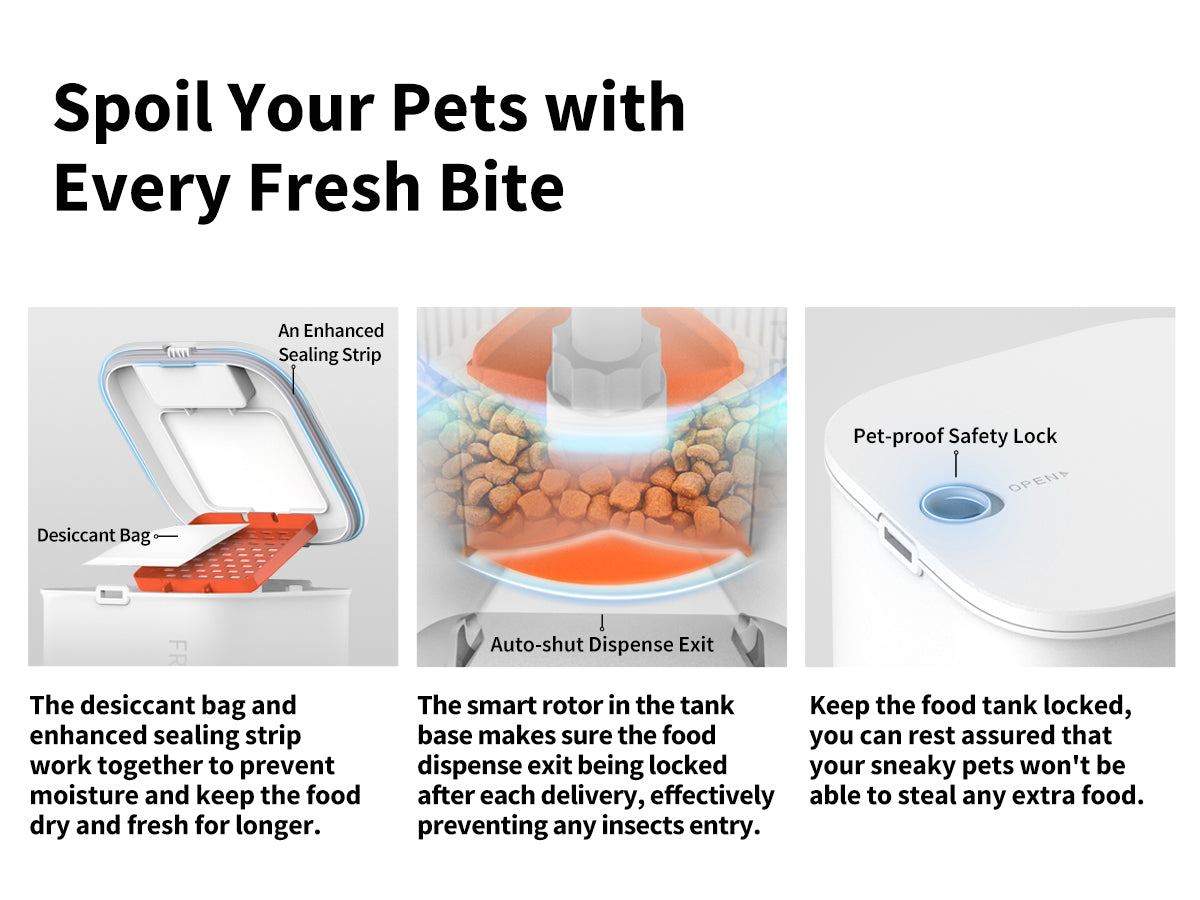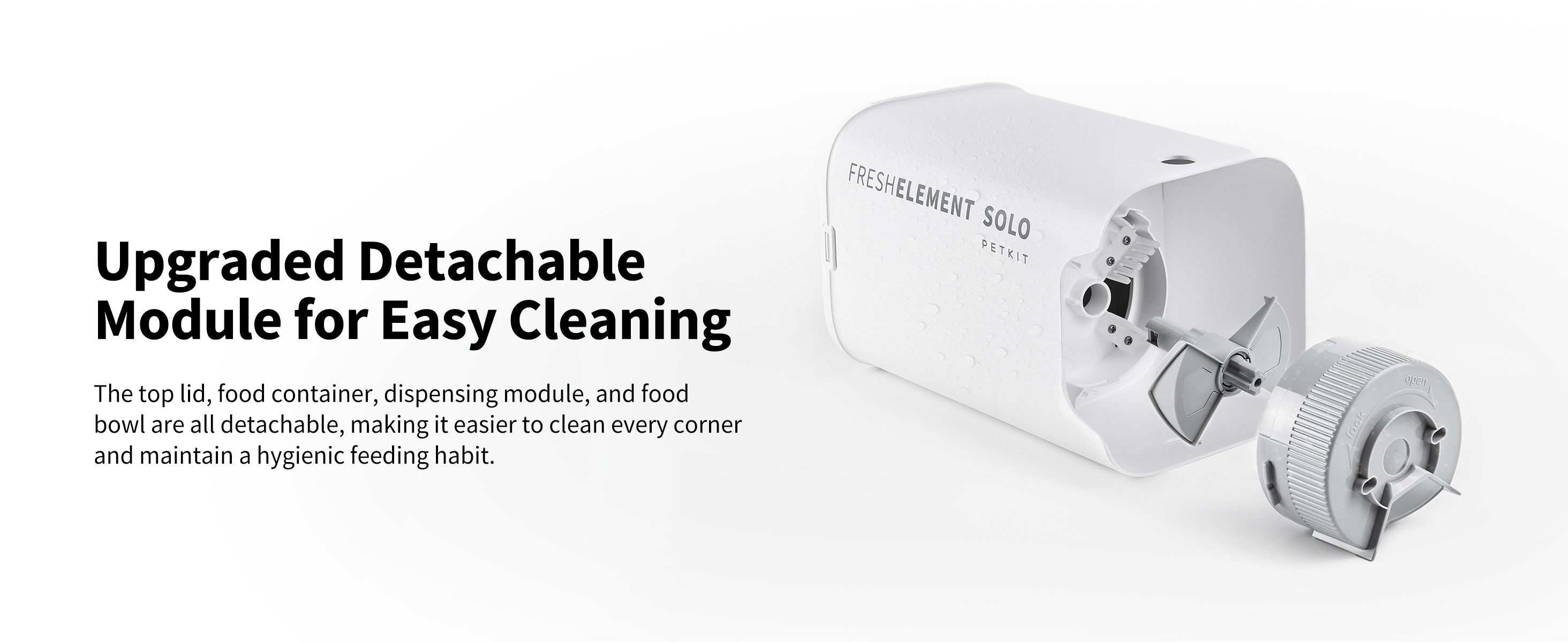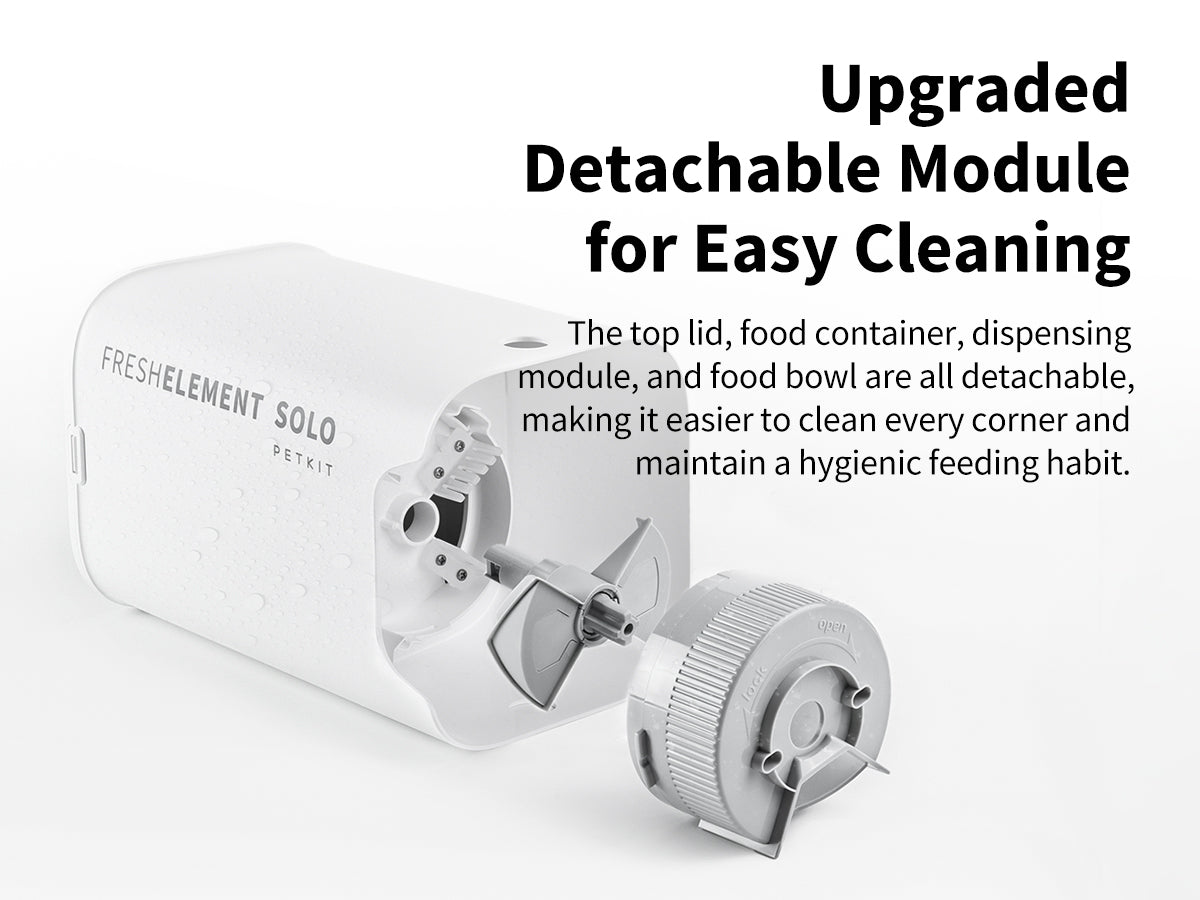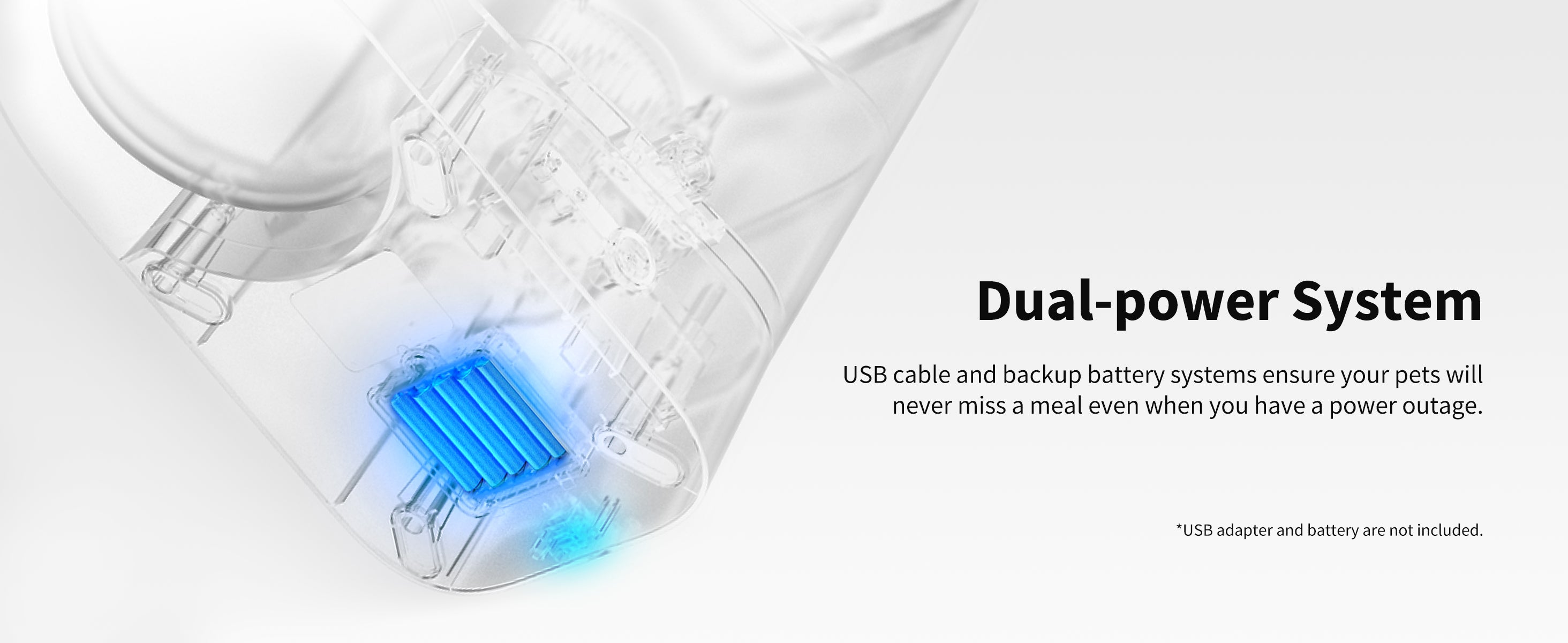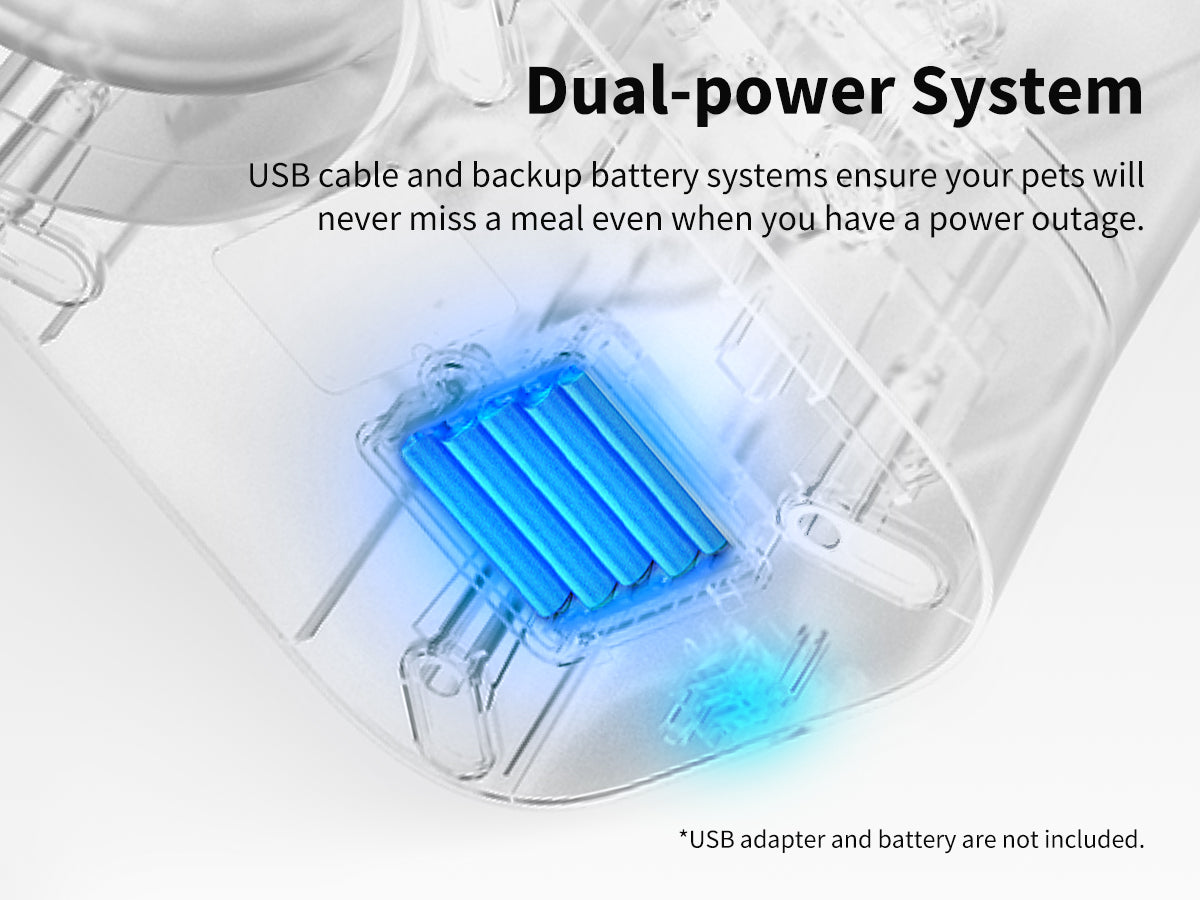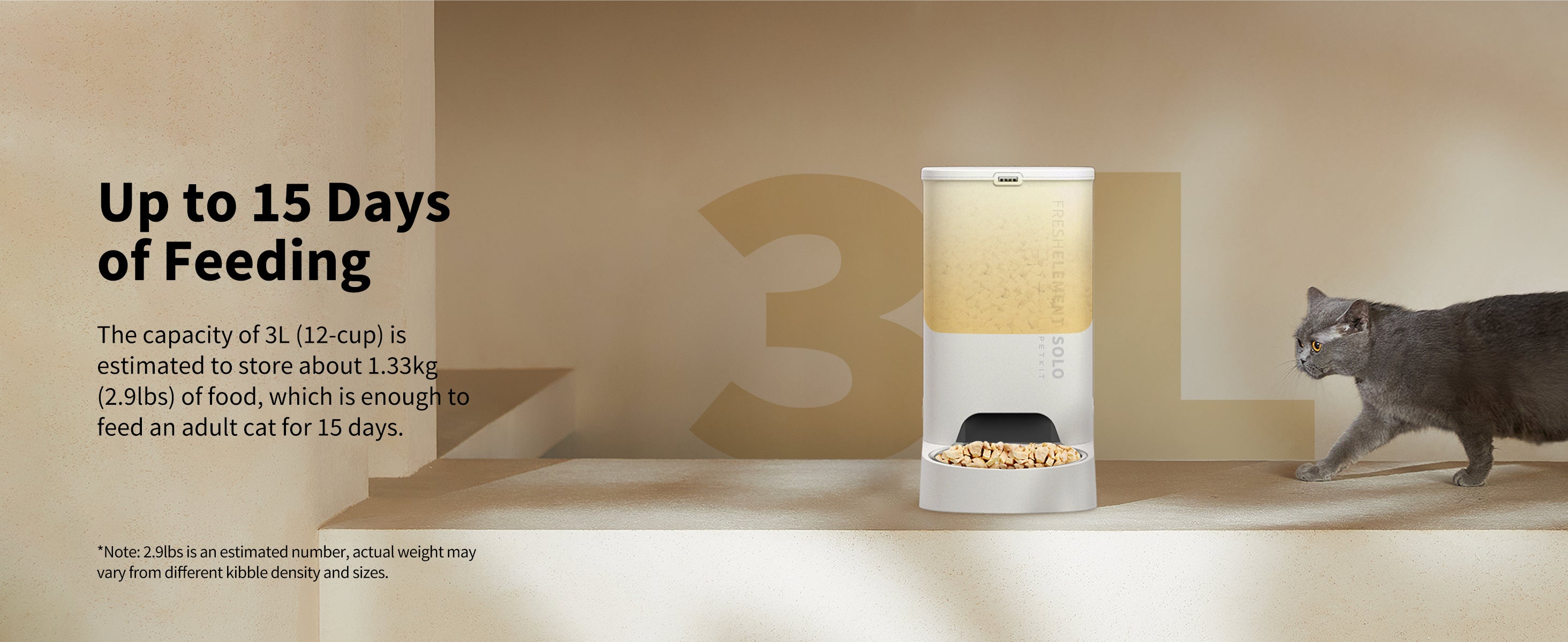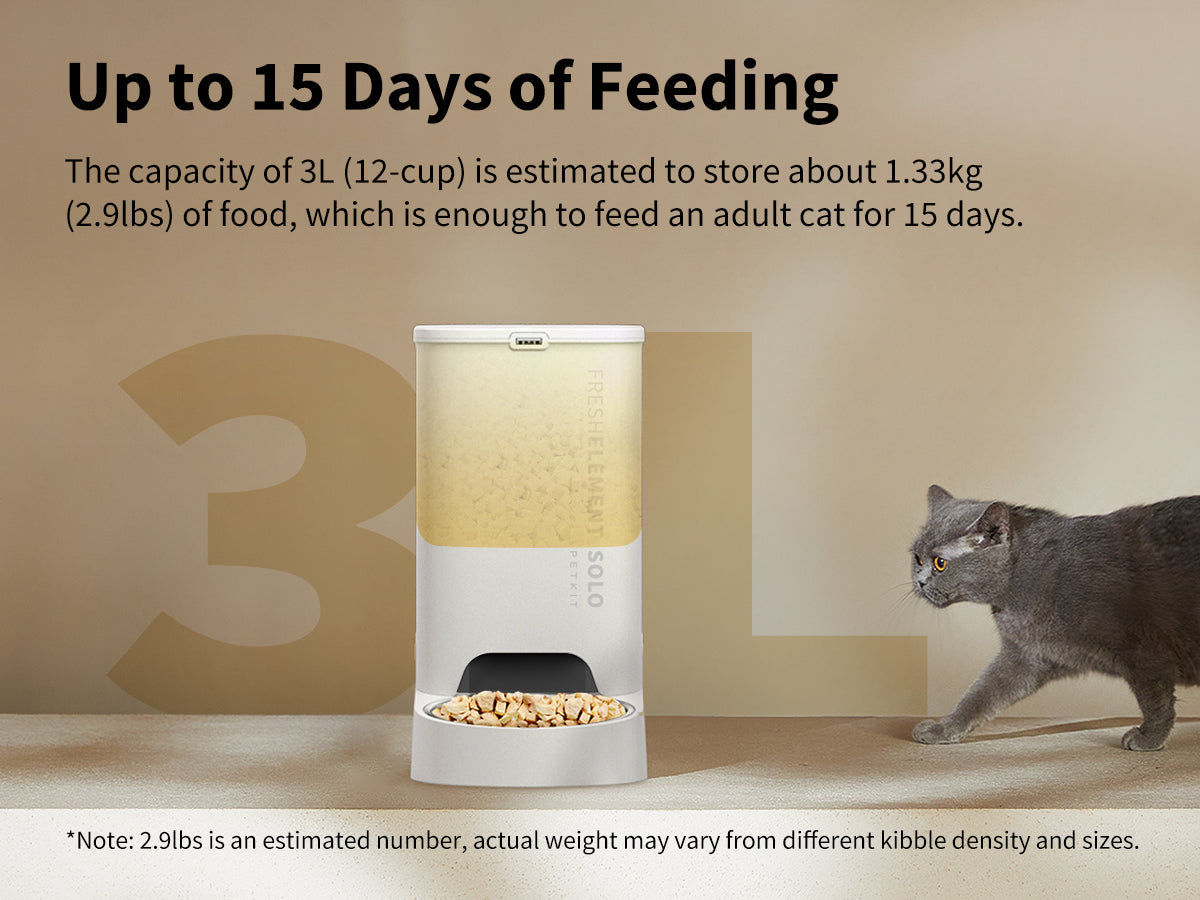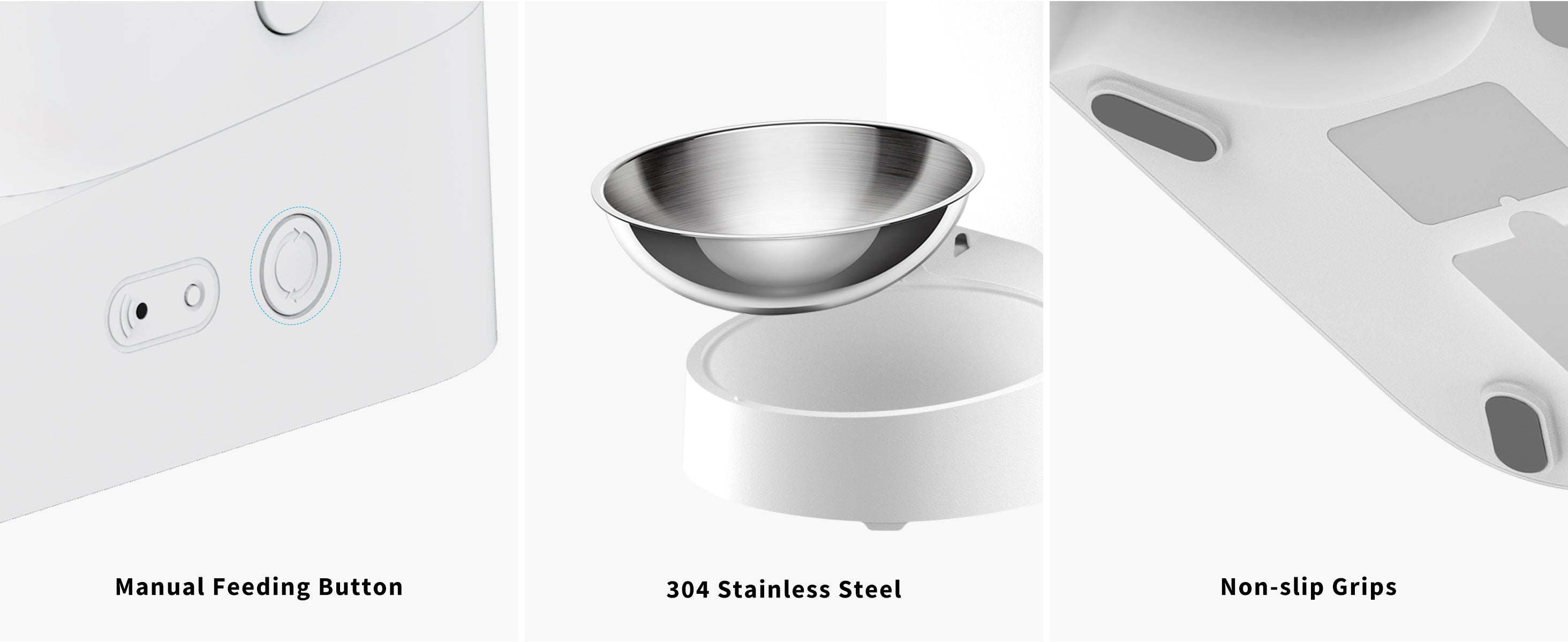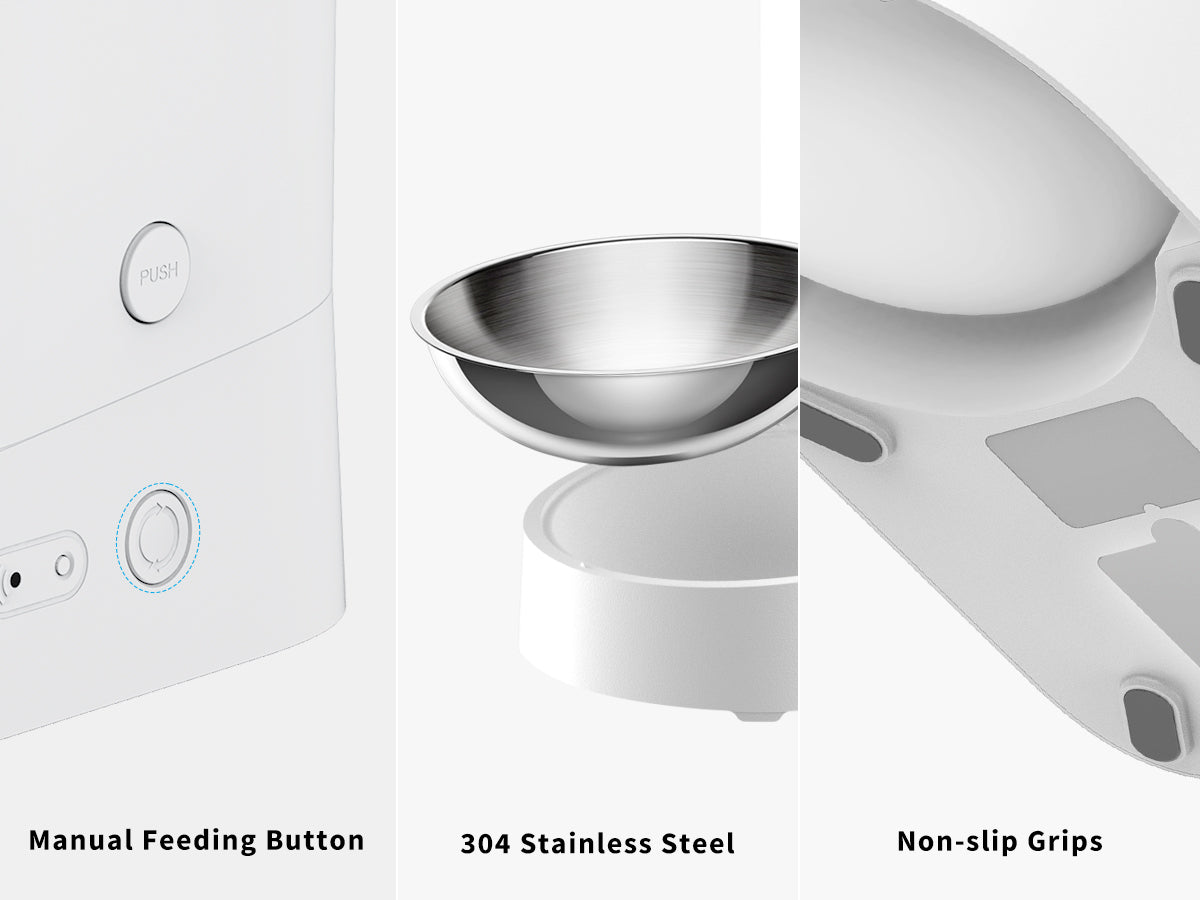 a. Can FRESHELEMENT SOLO be used outdoors?

The device cannot be used outdoors because it is not waterproof, or unexpected damage may be caused to it.
b. Will the food remain fresh in the FRESHELEMENT SOLO?

Yes. The desiccant bag and enhanced sealing ring work together to prevent moisture, keeping the food fresh for a longer period of time. The food-dispensing exit will automatically close after each delivery, effectively preventing any insect entry.
c. Can I still control FRESHELEMENT SOLO if I'm on vacation and away from my house?

Yes. The feeder is connected to the app via Wi-Fi. After successfully binding the feeder to the app, you can edit the feeding schedule at any time and from any location.
d. Will FRESHELEMENT SOLO work if the Wi-Fi gets disconnected?

Yes. If the network is disconnected, FRESHELEMENT SOLO will continue to dispense food according to your previous settings.
e. Will FRESHELEMENT SOLO work when there is a power outage?

Yes. When there is a power outage, the device automatically switches to battery mode, so you no longer have to worry about your pet missing a meal. It lasts up to 7 days in battery mode.
f. Is the backup battery included?

No, the battery is not included, and the device works with five AAA alkaline batteries.
g. How do I introduce my pet to FRESHELEMENT SOLO?

Place FRESHELEMENT SOLO in the same location as the current food bowl, and make sure it is not scheduled to feed yet. Give your pet a day or two to explore it. Add a small portion of your pet's food to the bowl to provide a familiar meal for your pet. Once you notice that your pet has eaten from the feeder, set up the feeder to dispense food to interest your pet. Record a personalized voice message and play it to help your pet become more familiar with the feeder while you are there to reassure them.
h. What can I do with the PETKIT App after binding FRESHELEMENT SOLO?

You can customize the feeding schedule (including feeding time and the amount of food) for your furry friend. Extra feeding is available on the app. You can also check the dispensing records. The app will remind you of the device's working status, such as food shortage.
i. How much food can FRESHELEMENT SOLO dispense?

It can dispense 1/20 to 1/4 cup (10-50g) of food per meal. Due to the different particle sizes and densities of different pet food, the actual weight of food dispensed per portion will be slightly different.
j. Is FRESHELEMENT SOLO convenient to disassemble?

Yes. The lid, food container, and food bowl can be detachable and washable.
This product is rated 4.7 of 5.0 stars.
It has received 40 reviews.
Love it so far!
I just bought this solo feeder. Easy to put together. It was also neat to see the water drinking fountain I bought and set up the day prior also shows up in the app. I like the fact it has battery backup so if I lose power and wifi it will still dispense the food. So far happy with my purchase. This will be great for when I am away at the office, to feed them first thing in the morning and to keep them from binging and purging by feeding smaller meals more frequently. I would never leave my cats alone for a trip without a petsitter or friend checking in on them daily. This does cut down on the number of check ins needed when traveling from multiple times to once. Great product. If it lasts a year I will be thrilled!
Perfect for my needs!
My spouse and I have had a recent change in our work schedules that changed our ability to feed our cat on the schedule they were used to. In order reduce the stress of changing her feeding schedule we opted to buy the Fresh Element Solo. It is a wonderful product that has so far worked without any issues. Connecting it to my wifi was easy because I already had the PETKIT app for my PuraMax set up. Removing and reloading the food is extremely simple and it has a really good deal so I don't worry about the food going stale.
Great Product and Great Customer Service
I bought this product a few months ago to help my cat loose weight since it portion controls and you can set the feeding times/frequency. I have to say I've been very pleased with this feeder. I'm notified whenever a feeding is dispensed so I know that the product is doing it's job. My feeder did malfunction at one point but their customer support team was very helpful and super quick to respond. They ended up sending me a new feeder free of charge and I haven't had any issues yet. If you're looking into purchasing an automatic feeder, I would 100% recommend this brand.
PETKIT Fresh Element Solo
Good tool for feeding cat, easy to do feeding plan